2015 was a huge year for Caitlyn Jenner, who is the father of Kylie Jenner, Kendall Jenner, Brody Jenner, Cassandra Marino, Brandon Jenner, and Burt Jenner.
Not only did she transition from Bruce to Caitlyn in front of the cameras, but she also won the Arthur Ashe Courage Award and was named Glamour's Woman of the Year.
Caitlyn Jenner thanks Barbara Walters for naming her the Most Fascinating Person of 2015
It didn't stop there. Caitlyn also used her fame to create awareness for the transgender community, even documenting her gender transition through her reality show, "I Am Cait," an eight-part one-hour documentary series.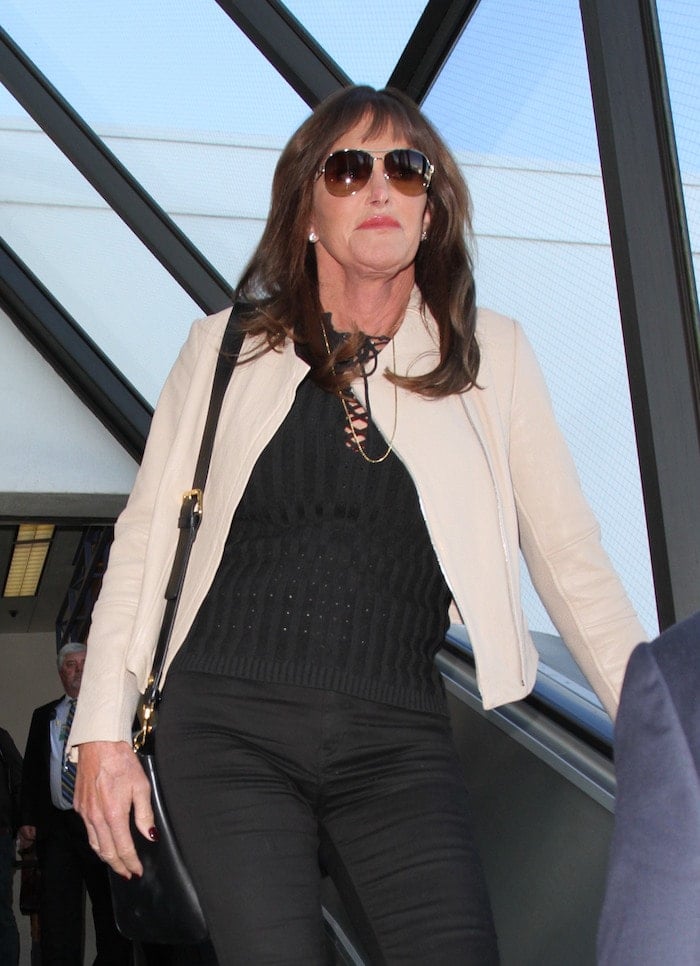 Caitlyn Jenner wears her hair down as she arrives at Los Angeles International Airport on December 18, 2015
In December 2015, Cait also added the title of Most Fascinating Person of 2015 to her long list of accolades.
Caitlyn Jenner wears jeans and a lace-up black shirt at LAX
The former Olympian beat out the likes of Donald Trump, Amy Schumer, and Bradley Cooper for the coveted spot on Barbara Walters' list.
The 66-year-old said she was honored to receive the title.
"Our choice for the most fascinating person of the year was once called the world's greatest athlete," Barbara Walters said in her announcement.
"Traditionally, that title was given to the man who won the Olympic decathlon. When Bruce Jenner won it in 1976, it was a huge accomplishment. It had everybody talking. But it was nothing like this. When Bruce Jenner became Caitlyn Jenner, there was a seismic shift in the gender universe."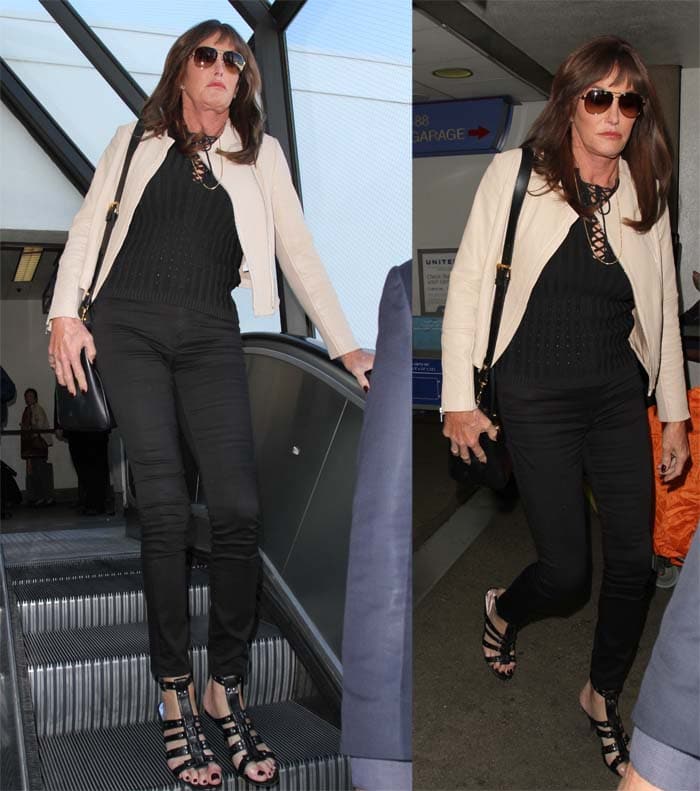 Caitlyn Jenner wears a beige leather jacket as she arrives at LAX
What do Kylie and Kendall call Caitlyn?
While appearing on the American reality television series I'm a Celebrity in 2019, Caitlyn confirmed that her daughters Kendall and Kylie Jenner still call her 'dad' after her transition.
"Primarily, Bruce raised them," Caitlyn explained about his relationship with his daughters, "And Caitlyn is enjoying her life with them."
Caitlyn recalled that she'd answered when Kendall asked if she could continue calling her dad: "I'm your dad, and I'll always be your dad 'til the day I die."
View this post on Instagram
Despite her many, many accomplishments (including a nomination for Time's Person of the Year 2015), the Kardashian-Jenner patriarch kept it cool upon arriving at LAX days after receiving the No. 1 spot on Barbara's list.
Caitlyn Jenner's feet in kitten heel sandals
"For years and years, I never felt like I fit it anywhere. I always felt as an outsider," Caitlyn said one month earlier when accepting Glamour's Women of the Year Awards. "I never felt good in the male side, and I wasn't, obviously, in the female side. I was kind of stuck in the middle."
She wore jeans and a lace-up black top under a beige leather jacket paired with black, kitten heel sandals.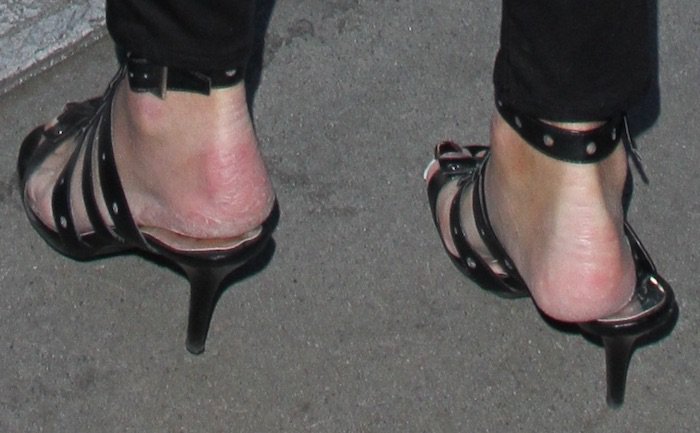 Caitlyn Jenner shows that she could need a pedicure
We can't find her particular pair of sandals online, however, the Valentino "Rockstud" kitten heel pumps from Farfetch and Nordstrom are an edgy alternative: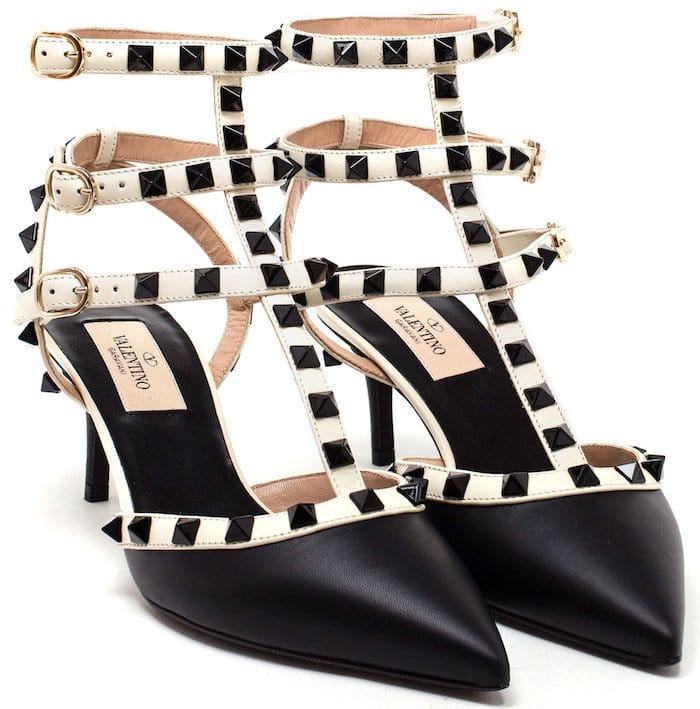 Valentino Leather Rockstud Kitten Heels, $706 – $995
We love how grounded and down-to-earth Caitlyn remained through her whirlwind year.
Credit: WENN