Caitlyn Jenner appeared cheerful on the red carpet at the 2018 Worlds Values Network Champions of Jewish Awards Gala on Thursday in New York City. She was joined at the event by Rabbi Shmaley Boteach and former press secretary Sean Spicer.
For International Women's Day, the 68-year-old former Olympian talked about women's equality and the single thing she'd change to improve gender equality. "My path to womanhood was very different and through that process I think I learned a lot about women," the transgender icon told CNN. "Women are kind of brought up to be kind of a second-class citizen. Emotionally weaker. Physically weaker. I've always been inspired by strong women."
"I really feel like a true measure of a country's character is how they treat their minorities," Caitlyn Jenner continued from the podium in the crowded Plaza Hotel ballroom. "For the entire Middle East and the rest of the world, Israel is a beacon of hope. In a region where entire religions are banned, women are persecuted, gay men are sentenced to death, Israel is a long-standing refuge for the LGBT people."
Caitlyn Jenner wearing a 'Caitlyn' necklace at the 2018 Worlds Values Network Champions of Jewish Awards Gala in New York City on March 8, 2018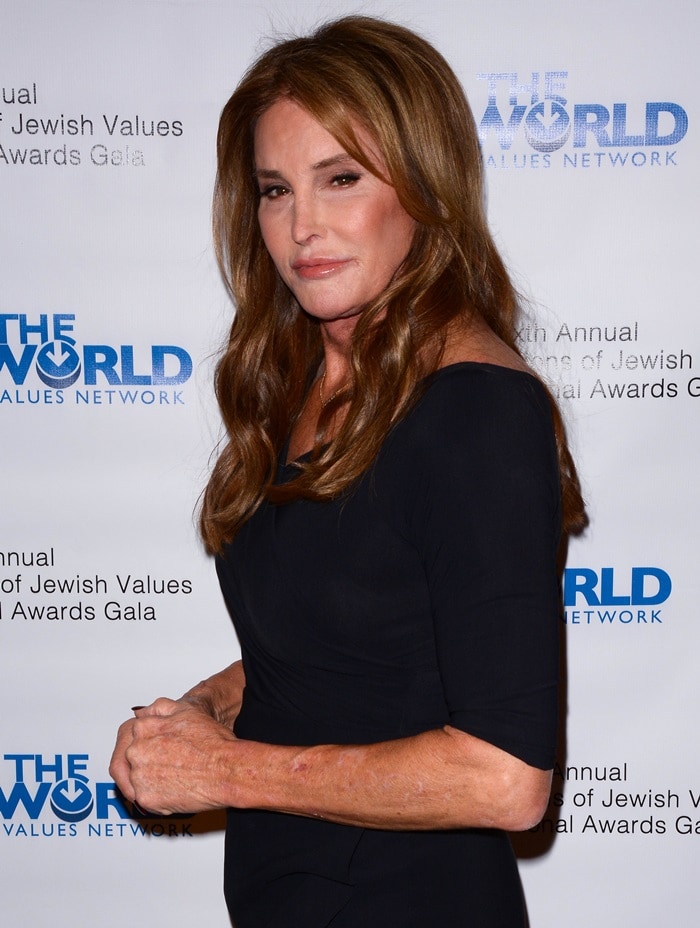 Caitlyn Jenner wearing a conservative black dress
Caitlyn dressed conservatively in a classy figure-hugging black dress styled with a simple 'Caitlyn' necklace and black suede pointy-toe pumps. The father of Kendall and Kylie Jenner was honored with a "Champion of Israel and LGBTQ rights" award during the sixth annual World Values Network gala.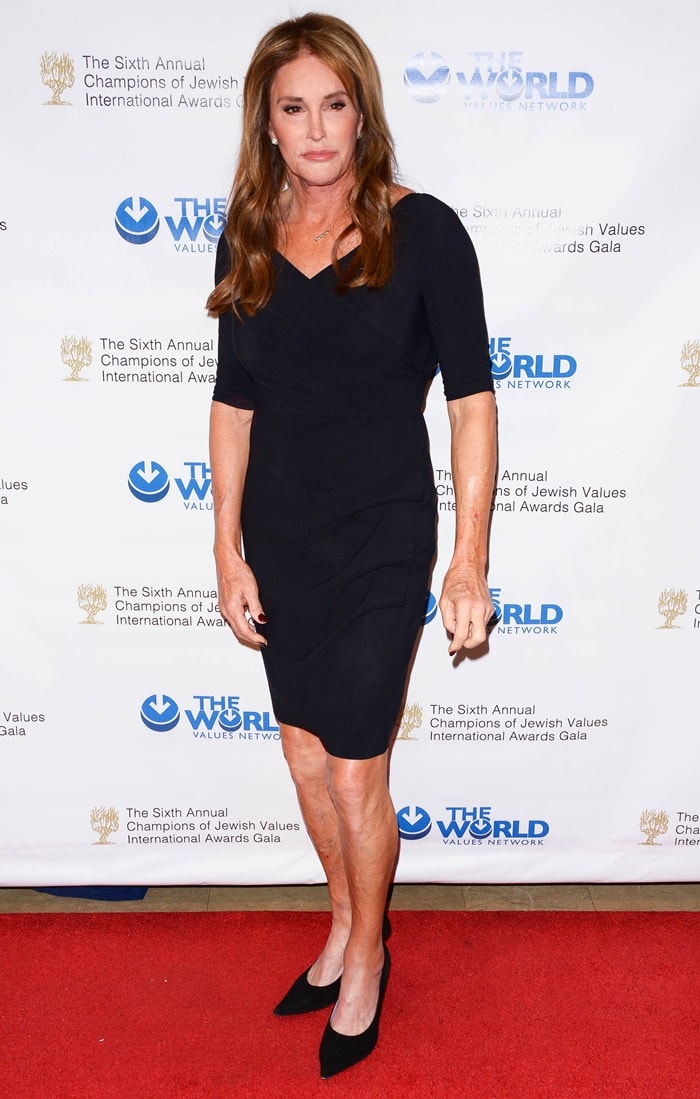 Caitlyn Jenner paired her conservative black dress with matching black pointy-toe pumps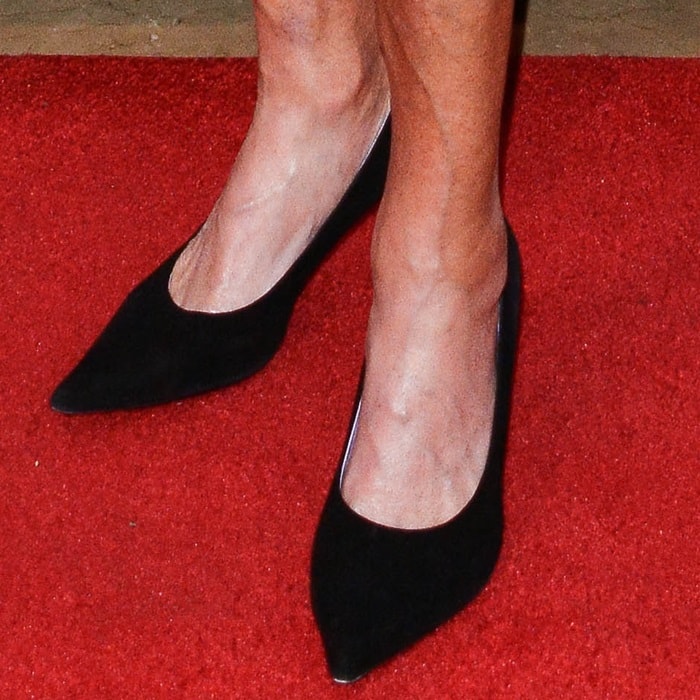 Caitlyn Jenner's feet in black pointy-toe pumps
Credit: WENN / Patricia Schlein