Singer Carrie Underwood has expanded her empire to include a fitness apparel brand named Calia.
Underwood collaborated with the American sporting goods retail company Dick's Sporting Goods to create the line of leggings, loungewear, and fashionable tops.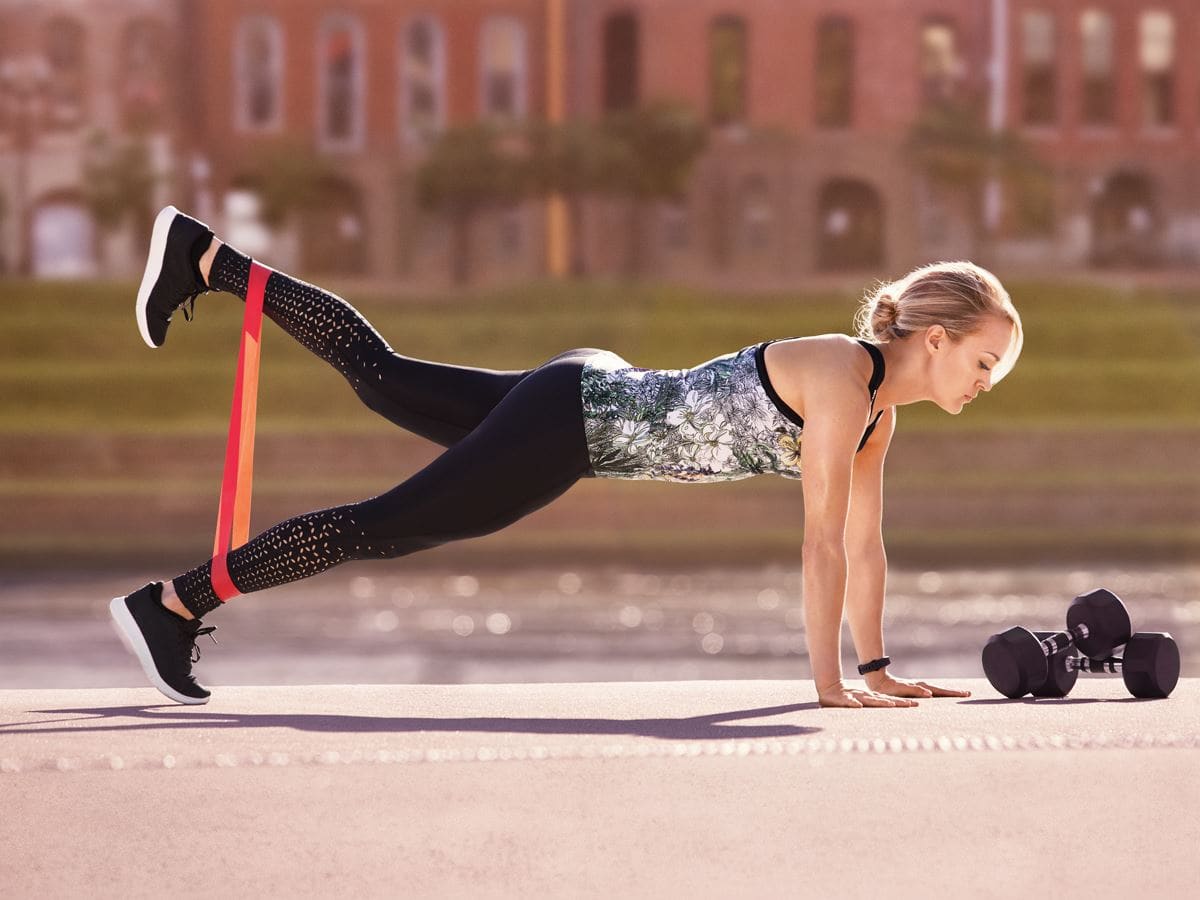 A reference to the flower calla lily, Calia is derivative of the Greek word kallos that means beauty (Credit: Calia by Carrie Underwood)
Calia is a reference to the calla lily, an extraordinary flower which name has Greek roots (kallos) that mean "beautiful." The brand is pronounced "kah-LEE-uh."
How Did Calia by Carrie Underwood Start?
The musician was drawn to create the brand when she discovered that most athletic apparel for women was either ineffective during workouts or just plain unattractive.
Brands that typically address the niche are known for being incredibly expensive and therefore unattainable for most.
The brand was born when she was approached by the sporting goods giant Dick's Sporting Goods to act as the brand's namesake, face, and lead designer.
Is Calia a Good Brand?
According to reviews, the products are quite good! They're described as soft yet supportive, and Calia has paid close attention to the quality of both their artwork and material quality.
Calia by Carrie Underwood makes it easier than ever to figure out which leggings you should wear (Credit: Calia by Carrie Underwood)
The Calia brand has become one of Dick's best-selling brands for women's active and athleisure wear.
It's also worth mentioning that many of the pieces are made here in the United States, where workplace safety and compensation are heavily regulated, making Calia a responsible and humane clothing line.
Who Owns Calia by Carrie Underwood?
The brand's name is a bit of a misnomer, as it's actually a product created and manufactured in conjunction with Dick's Sporting Goods.
Underwood, understandably, does play an important role within the brand and is compensated well for the use of her name and image.
Who Designs Calia by Carrie Underwood?
Carrie Underwood is Calia's lead designer. She personally approves artwork and garment design, as well as testing products during the development stages.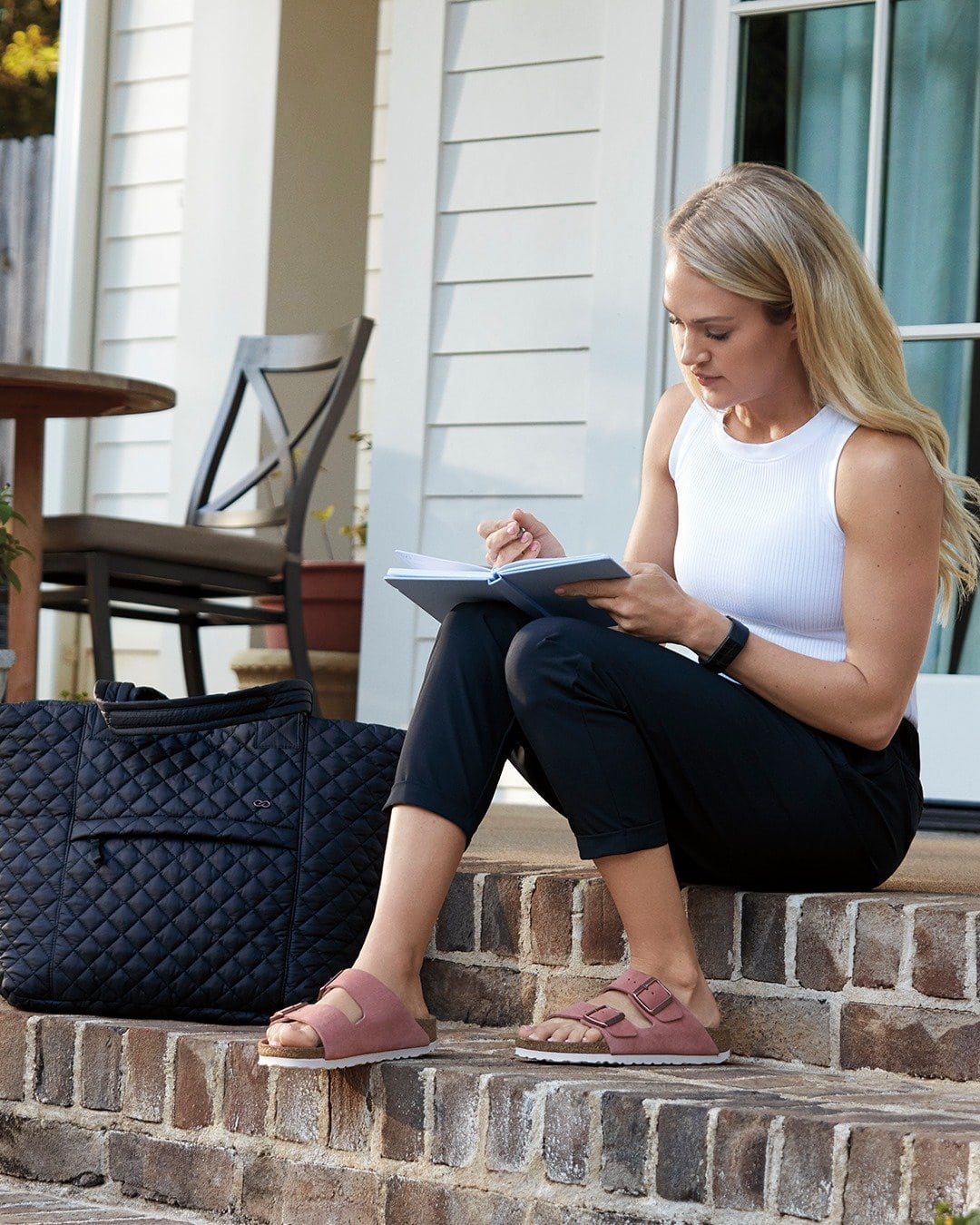 Calia by Carrie Underwood is designed for today's woman who embraces an active lifestyle and demands more versatility from her wardrobe (Credit: Calia by Carrie Underwood)
As expected, though, she and Dick's Sporting Goods do rely heavily on a design team to bring the vision to life.
Where to Buy Calia by Carrie Underwood
Calia by Carrie Underwood can be found online and in Dick's Sporting Goods locations. You can also buy Calia on its home website.
During the holiday season, Calia has historically opened pop-up retail locations in select markets like Austin, Santa Monica, and her hometown of Nashville.
"I kind of wanted to make it a bit easier for people to shop and create a fun space for them to come and see what we've got going on," Underwood told Tennessean in October 2019 about her pop-up retail store in Nashville. "I will probably be visiting the (Nashville) pop-up shop at some point myself, just because it's fun."
In March 2016, Carrie Underwood spent her 33rd birthday promoting her fifth tour, "Storyteller Tour: Stories in the Round," on the BBC Breakfast show.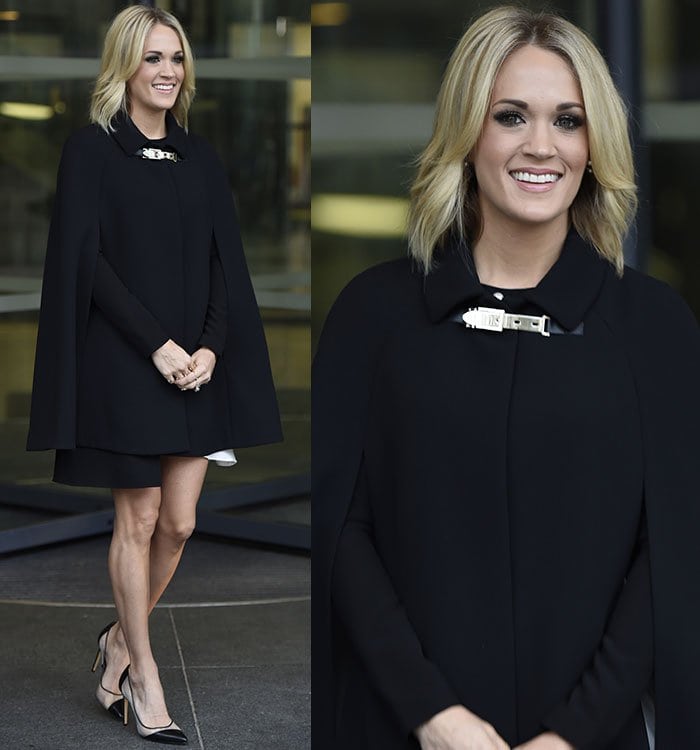 Carrie Underwood wears her hair down as she arrives at the BBC Breakfast studios in Manchester on March 10, 2016 (Credit: WENN)
The European leg of the tour was part of Country to Country (C2C), which is Europe's biggest country music festival.
The "Heartbeat" singer wrapped up warm in a Kate Spade "Jenji" coat while signing autographs and posing for pictures with fans outside the studio in Manhattan.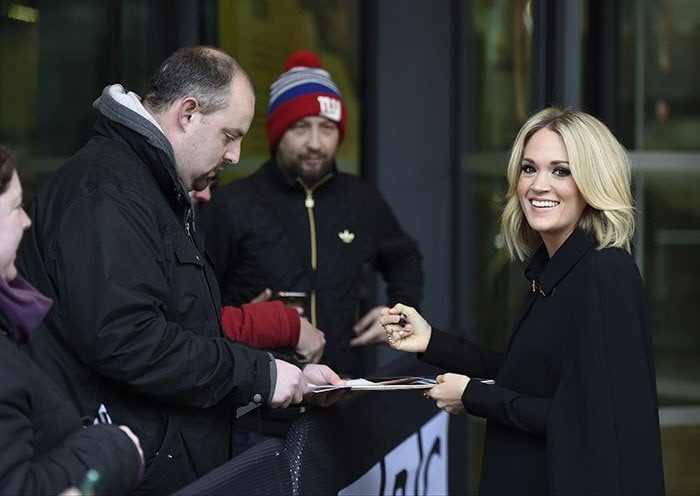 Carrie Underwood signs autographs for fans at the BBC Breakfast studios (Credit: WENN)
During the interview, Carrie took off her buckle-detailed coat to reveal her black Wai Ming mini dress.
She showed off her slender legs in the black-and-white frock that featured long sleeves, belt detail, and a contrasting outer shell.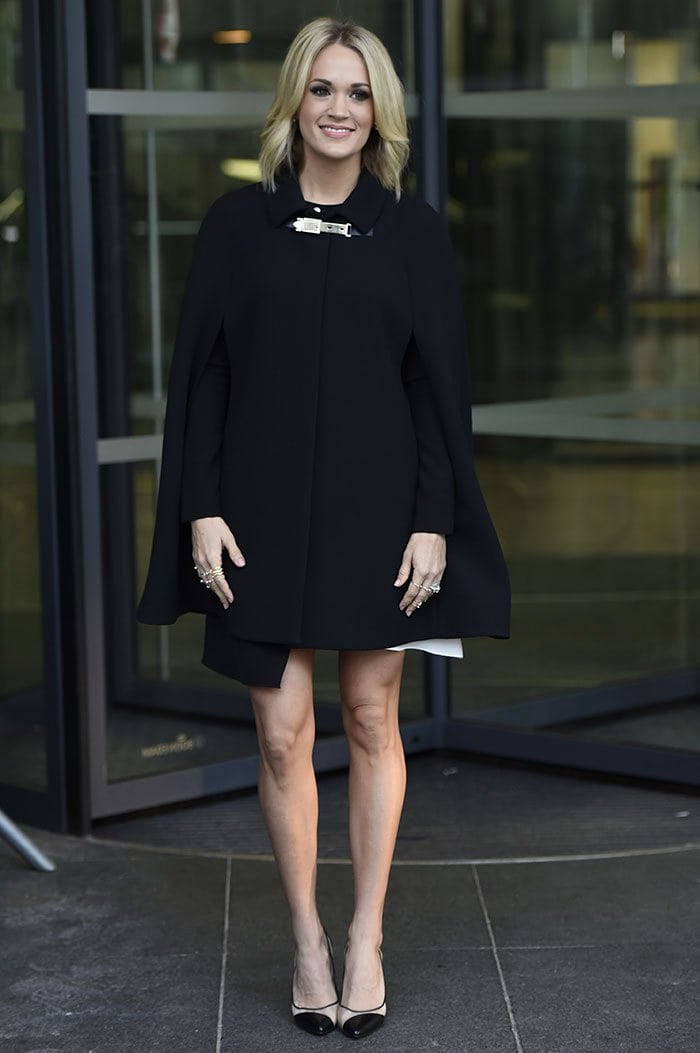 Carrie Underwood wears a black Kate Spade coat in Manchester (Credit: WENN)
She styled the ensemble with a pair of earrings and a couple of rings and rounded out her look with layered locks and smokey eyeshadow.
Carrie Underwood wears a Kate Spade coat over top of a Wai Ming dress (Credit: WENN)
Carrie slipped into a pair of Bionda Castana "Bay" pumps in black leather.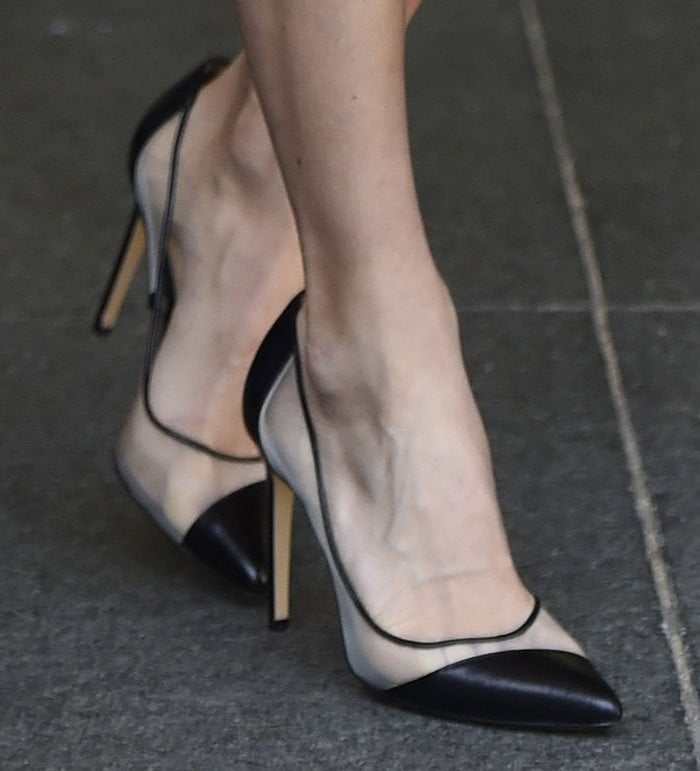 Carrie Underwood's feet in black-and-mesh Bionda Castana pumps (Credit: WENN)
They feature mesh panels, leather trims, asymmetric toe caps, and about four-inch heels.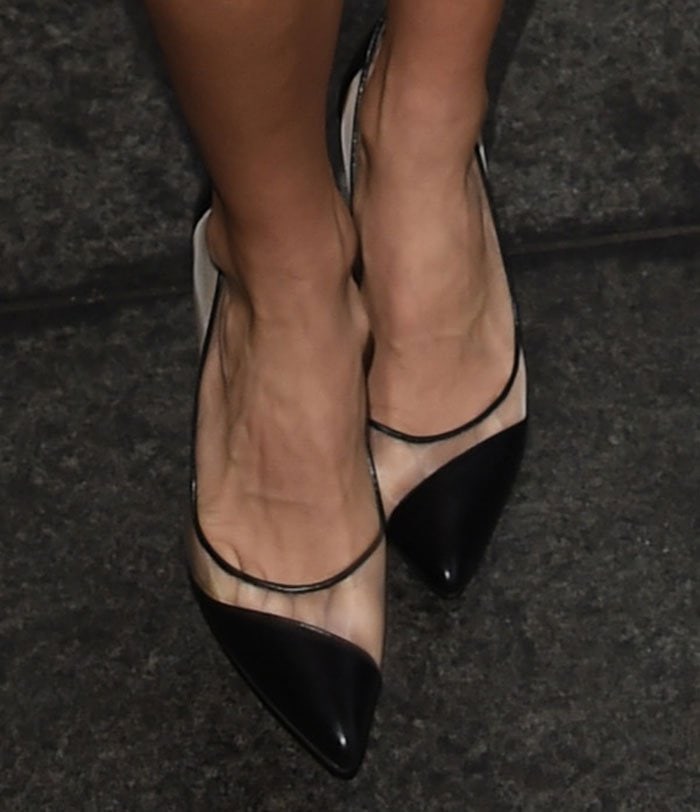 Carrie Underwood's feet in black leather "Bay" pumps (Credit: WENN)
Her Bionda Castana pumps are unfortunately no longer available online.
Bionda Castana Bay Pumps, $196 – $523