Yesterday, we asked what you would tell your best friend if you see her in these Rubine red glittering pumps from Martin Margiela that you can buy on Shopbop for $795.
Thank you for all the hilarious commentary! You can read some of our favorites below:
Maison Margiela Tabi Glitter Pumps, $795
Click three times so she can go home I know it's corny but I just had to say it

Your name isn't Dorothy and this isn't the WIZARD OF OZ

If you don't take those glittery hooves off!!
It looks like camel decided to wear Dorothy's shoes

What the hell are you wearing? Take those off and put on some real shoes

Why is she walking around with her vagina on her feet?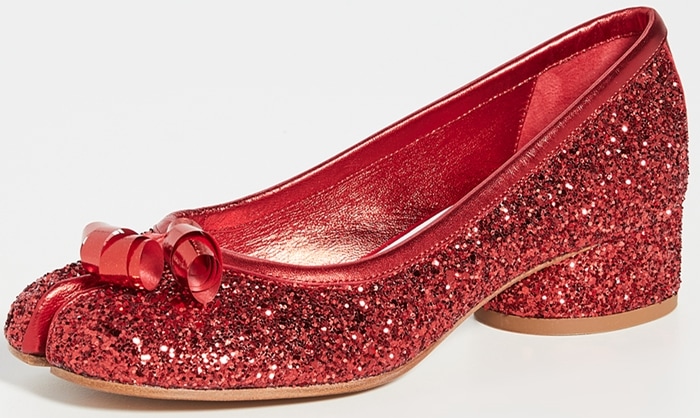 Go home, Dorothy and change your shoes!

I wonder what happens when you click these camel toe havin bad boys together.. Haha

I'd tell her let me get my green face and witches hat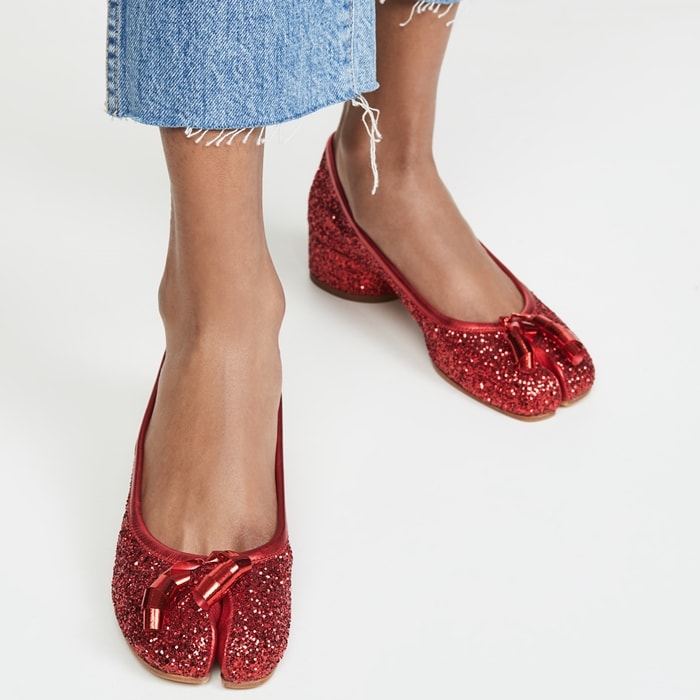 You look like a brillant goat

Go home Dorothy, the tin man is waitin for ya.

Well, arent those special…They're not for me but if they make you happy….enjoy.