It seems like Camila Alves and husband Matthew McConaughey allowed their children to tag along on the couple's most recent trip to New York City.
Camila was spotted on a casual stroll with her husband around NYC in between his shooting days for "The Dark Tower."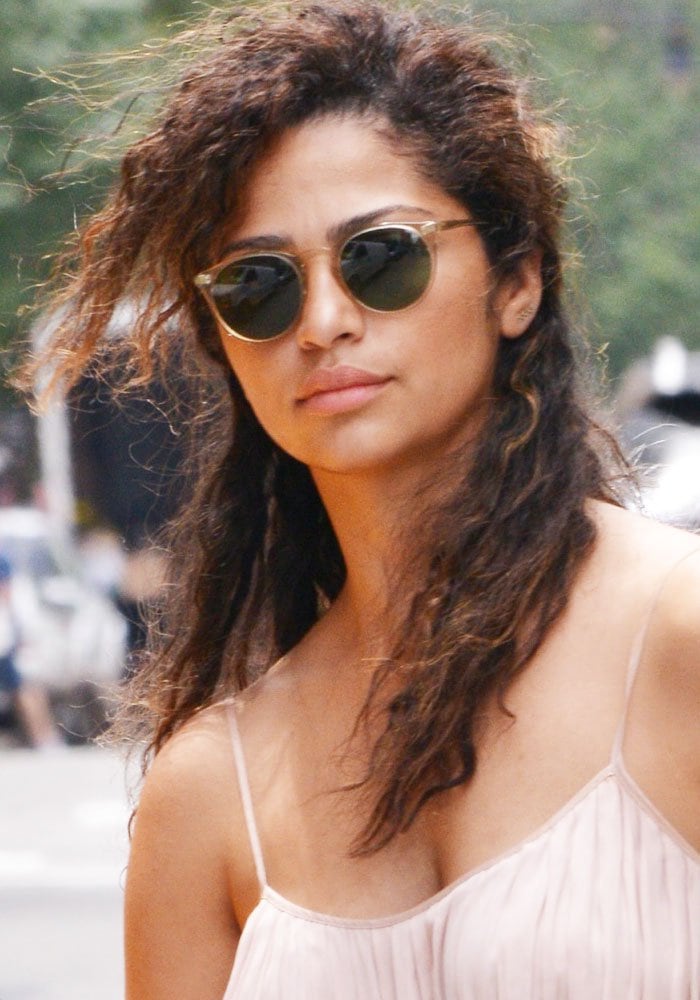 Camila Alves showed off her gorgeous shoulders in New York on July 2, 2016
The Brazilian beauty wore a nude pleated dress that showed off her gorgeous shoulders with its delicate spaghetti-thin straps.
Camila flaunts her legs in a nude pleated dress after wrapping up her show "Kids BBQ Championship" on Food Network
Camila completed her look with a pair of sunglasses, gold jewelry, the Givenchy "Pandora" messenger bag in light brown and sexy Tamara Mellon "Frontline" sandals.
Camila Alves shows off her feet in Tamara Mellon Frontline sandals
Camila Alves and husband Matthew McConaughey leave their hotel in New York
After coming home from a brief shopping trip, Camila was spotted leaving the hotel with her husband and eldest son.
The two have also been spotting on quick coffee runs around New York. Matthew even slowed down at the door to make sure that his wife made it in before him safe and sound. Sigh.
Nude Leather Frontline Heels, $387 – $595 at Tamara Mellon
Credit: TNYF / WENN