It hasn't been long since Camila Cabello's controversial split from Fifth Harmony, but the decision is quickly proving worthy of all the drama. After only a few months, Camila's solo career has been dominating the UK charts.
Camila earned her first UK number one award with her hit song "Havana" after spending three weeks at second place. This is the her first UK number one — even including the time she spent with Fifth Harmony.
The singer celebrated her win at the 2017 Music Industry Awards held in London. Camila was performed at iHeartRadio Fiesta Latina in Miami, Florida just hours before.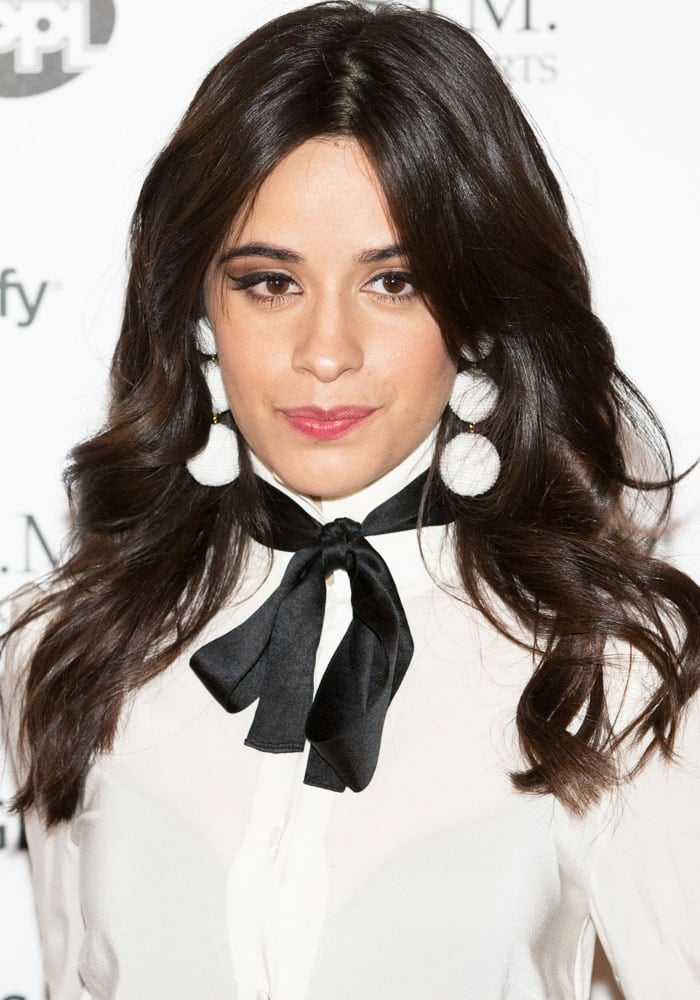 Camila Cabello arriving for the 2017 Music Industry Trusts Award in London on November 6, 2017.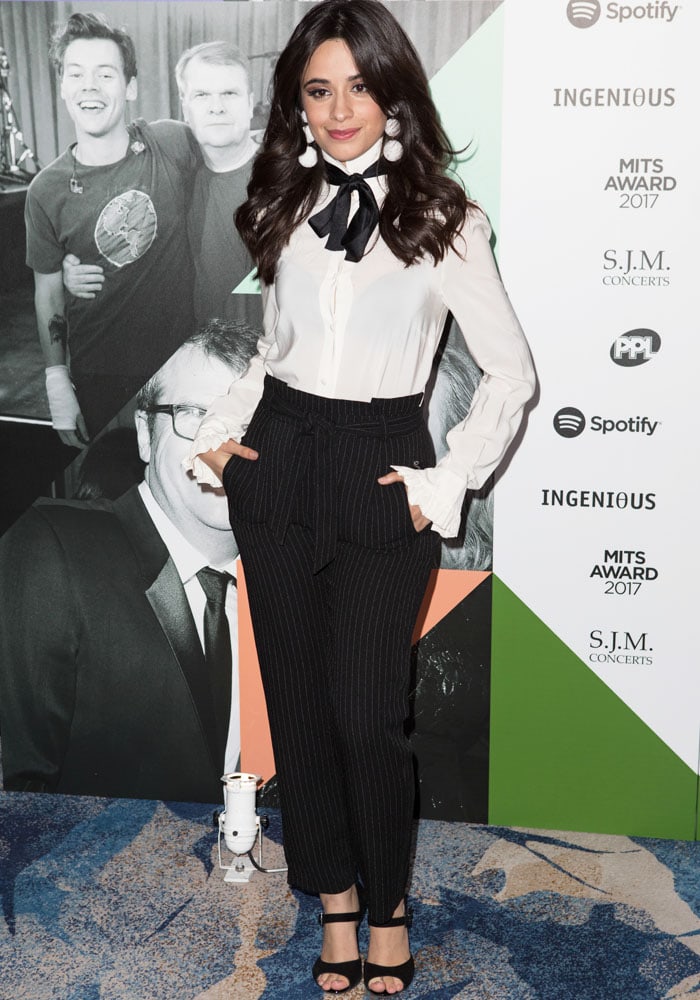 Camila flew from Miami to London in a two-tone outfit from Dolce & Gabbana.
The pop star had a back-to-back appearance in Miami then London, refusing to change outfits in between. Camila wore a two-tone Dolce & Gabbana outfit comprised of a pair of  high waisted, pinstriped pants and a button-up shirt.
Camila finished her professional ensemble with a pair of suede Mary Jane sandals.
The "Havana" singer added some sparkle to her look with a pair of statement ball earrings by Rebecca de Ravenel.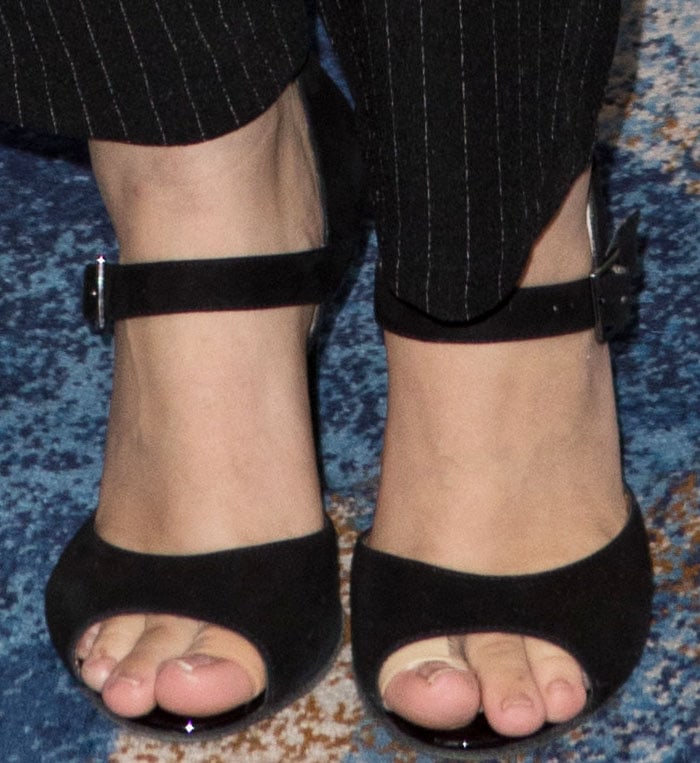 The pop star wore a pair of suede mary janes.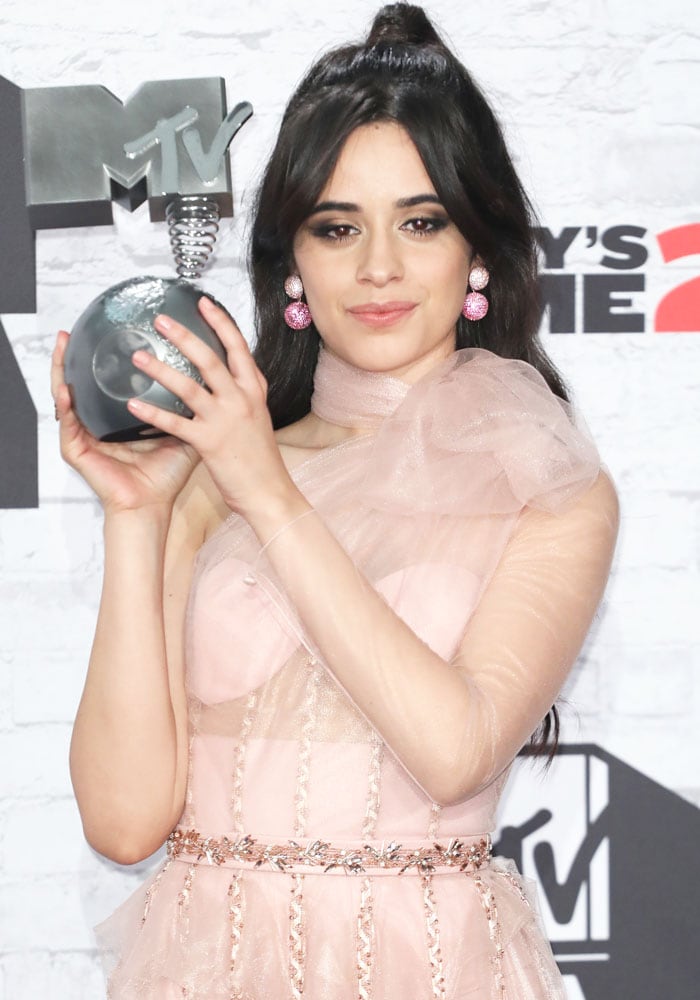 Camila at the MTV European Music Awards 2017 held at the Wembley Arena in London on November 12, 2017.
After staying at No. 1 for the second week, Camila finally bagged the Best Pop Award at the MTV European Music Awards in London.
The singer looked sweet in a ready-to-wear sheer Ralph & Russo gown, which was detailed with embellished piping and embroidered flowers at the hem.
Camila finished her look with Giuseppe Zanotti shoes, a Jimmy Choo clutch and jewelry from Anabela Chan and Pasquale Bruni.
Camila poses with her Best Pop Award trophy at the MTV EMAs.
The pop star finishes an electrifying "Havana" performance at the EMAs.
The star put on a grand performance of "Havana" at the EMAs that included a digital display of synchronized swimmers and laser lights.
This would be her first solo performance at the MTV European Music Awards since splitting from Fifth Harmony.
Camila said she didn't want to run into Eminem because she might break down in tears, considering she's been a fan of the rapper since starting her career.
Purchase sandals similar to Camila's at Charles & Keith.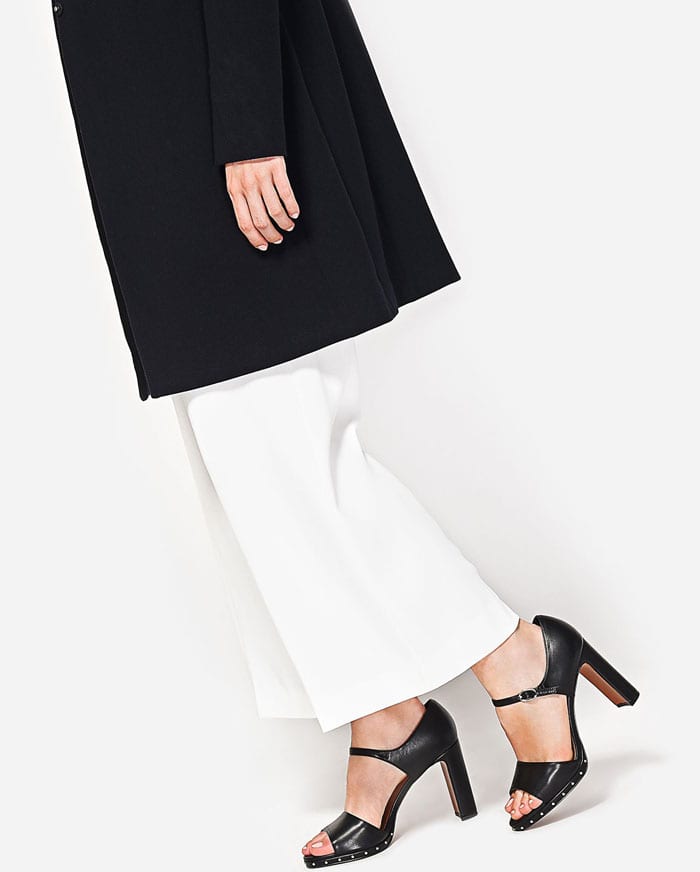 Charle & Keith d'orsay mary janes, $49
Credit: Phil Lewis / Lia Toby / WENN