By many believed to be Carlos Santana's daughter, in August 2015 Cara Santana was beaming from ear to ear while leaving The Nice Guy, a classic Italian restaurant, in West Hollywood after having a late-night dinner with her beau, Jesse Metcalfe.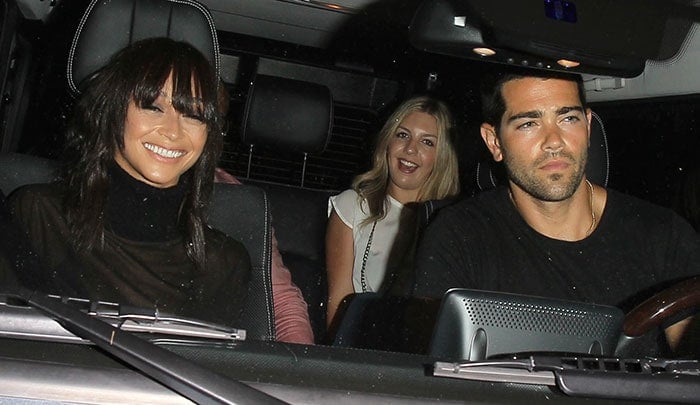 Jesse Metcalfe and Cara Santana leaving The Nice Guy in West Hollywood on August 29, 2015
In reality, Mexican and American guitarist Carlos Humberto Santana Barragán is not related to Cara Santana. He was married for 24 years to Deborah King, daughter of blues musician Saunders King, and has three children named Salvador, Stella, and Angelica.
Cara was born and raised in El Paso, Texas as the daughter of an Italian Catholic father and a Russian Jewish mother. Cara discussed her immigrant background in an interview with The City Magazine.
Mexican citizens crossing over seeking asylum, they deserve to be treated with respect to have the answers and be able to have the opportunity to thrive just like my family did, my great-grandfather immigrated from Italy and my mother's family immigrated from Russia.

America is a country of immigrants so why now are we taking these punitive measures. Can we not work together to create an immigration policy that works?
Carlos Humberto Santana Barragán and Cara Santana are not related
The couple chose coordinating black outfits, but the actress, entrepreneur, fashion blogger, and TheGlamApp founder stole the spotlight by flashing her sexy legs in a sexy pair of over-the-knee boots.
Cara Santana stole the spotlight in a sexy pair of over-the-knee boots
She wore them with an equally striking see-through long-sleeved top, which revealed her black bra underneath, and a pair of denim cutoffs.
Allowing her boots and sheer blouse to stand out, she used minimal accessories, let her brunette locks to flow loosely over her shoulders with the long fringe almost covering her eyes, and wore simple makeup with nude lipstick.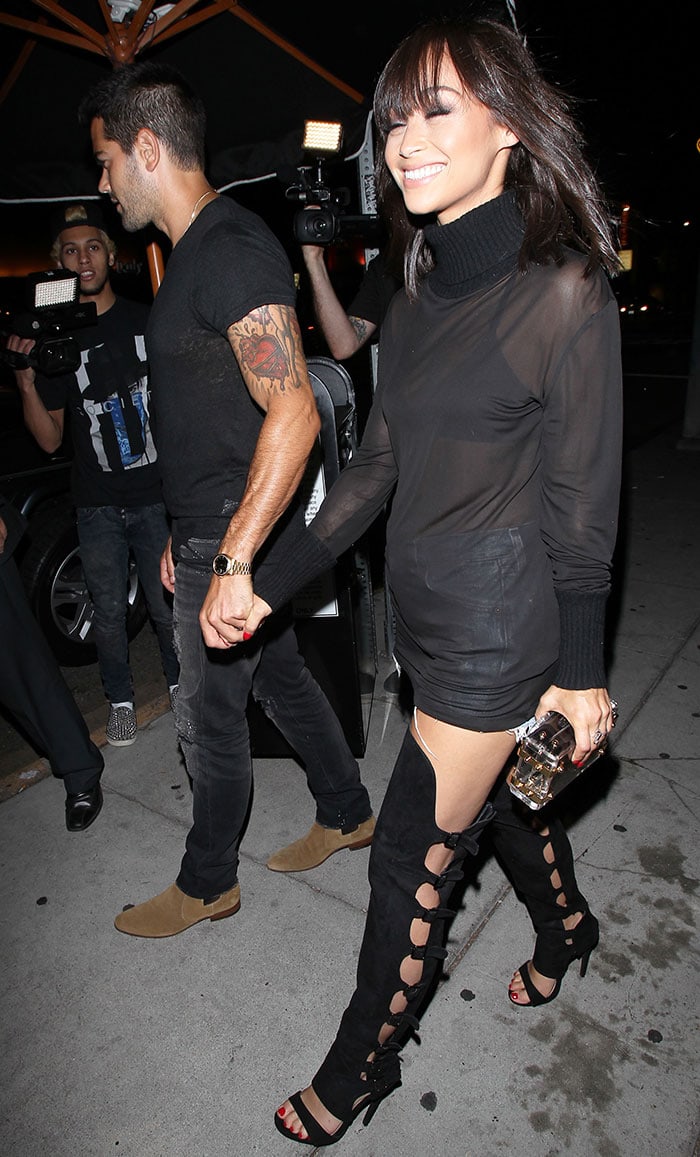 Cara Santana's see-through long-sleeved top revealed her black bra underneath
Cara Santana's bizarre over-the-knee boots feature multiple buckled straps at the lateral sides, cutouts at the medial sides, toe bands, open toes, and about 4-inch heels.
Can you help us identify them? They look similar to Laurence Dacade's sold-out "Fatal" boots that until recently were on sale at Farfetch.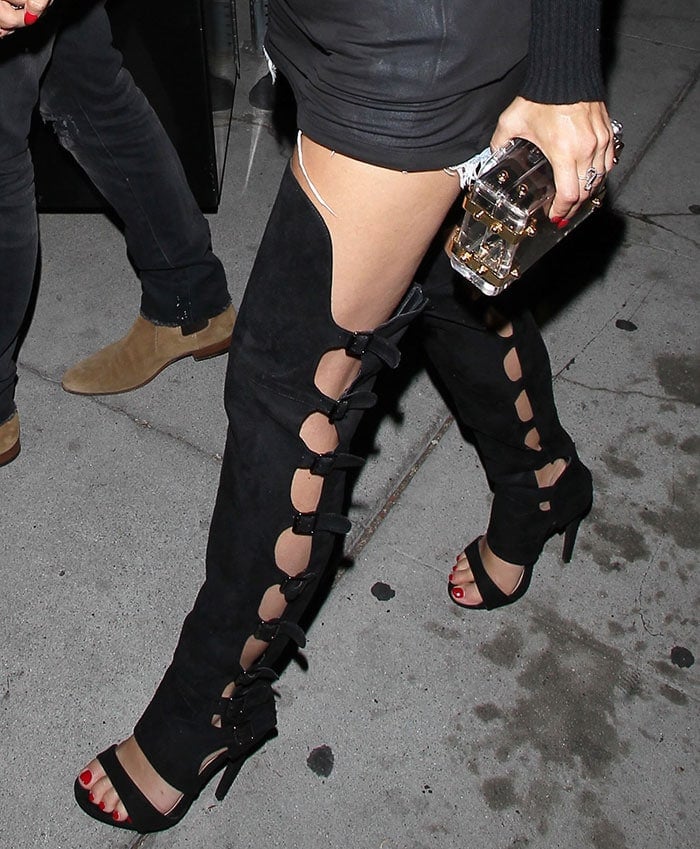 Cara Santana shows off her toes and sexy legs in thigh-high buckled boots
Credit: 3rd Eye / WENN / Avalon / DJDM