After shunning the runway to pursue a new career in acting, Cara Delevingne has decided to take her career in yet another direction: Writing. Will this woman ever stop?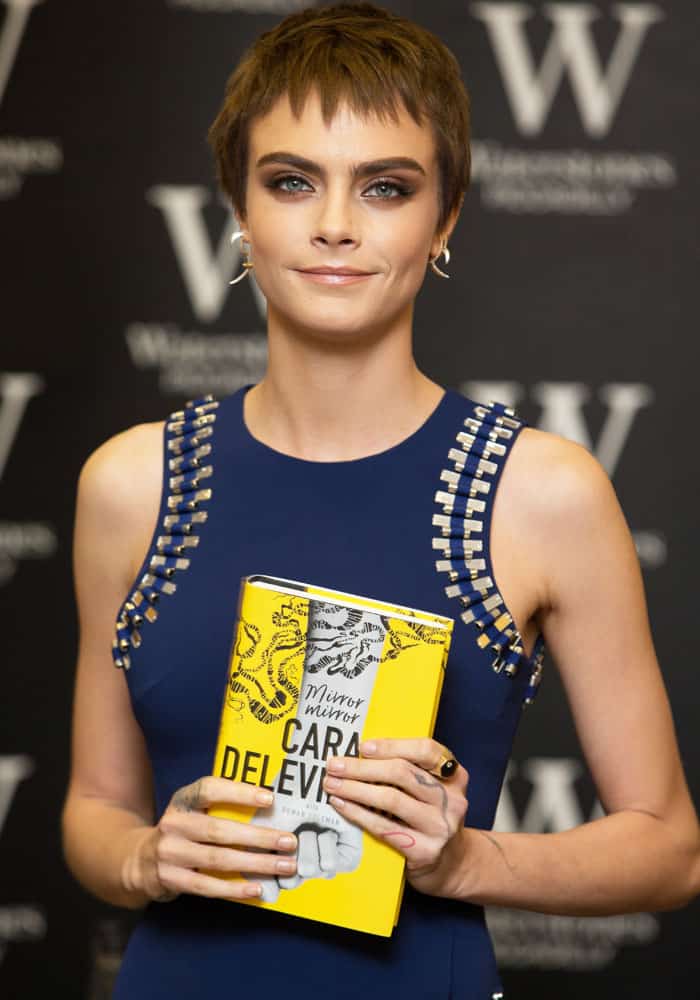 Cara Delevingne shows off a copy of her debut novel "Mirror Mirror" in London on October 4, 2017
Cara made an appearance at Waterstones Piccadilly in London to promote her debut novel "Mirror Mirror" that you can buy at Amazon.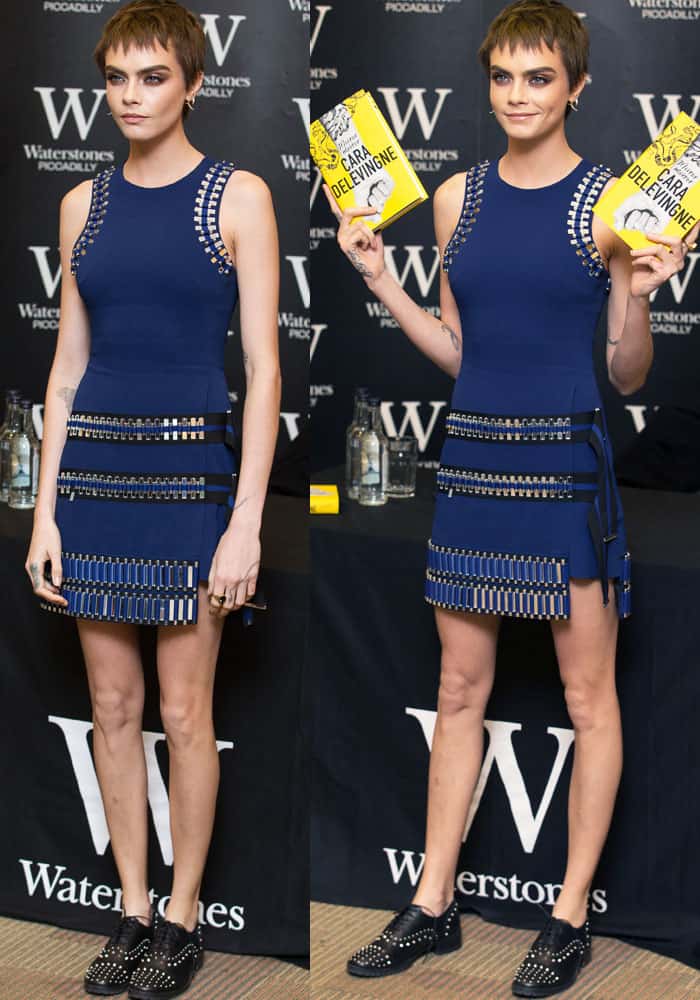 Cara Delevingne goes studded in a short blue dress by David Koma
After debuting her dark, pixie-cut locks, the model thought it would be fun to go rock-and-roll chic. Cara arrived at the book signing in a studded blue mini dress by David Koma.
Cara Delevingne takes the studs all the way to her feet with a pair of Derby shoes by The Kooples
Not only that, Cara took the studs all the way down to her feet. The model-turned-actress-turned-author turned up the metal in a pair of The Kooples leather Derby shoes.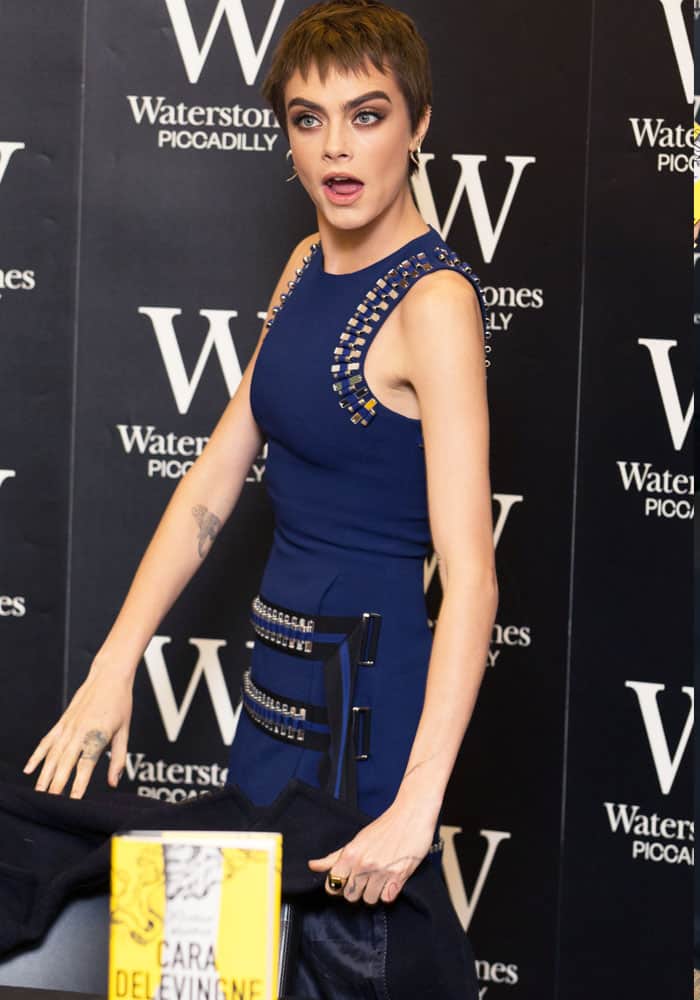 Cara Delevingne jokes around with the press at her book launch
Cara was also spotted wearing a navy blue coat just moments before her book signing.
Cara Delevingne outside the Global House right before the book launch
At the launch, Cara said she has always been the creative one in the family. We're not quite sure just how much of the book was actually written by her, but we trust that the plot came from her at the very least.
Cara Delevingne "swims" in her books inside her London hotel (Credit: Cara Delevingne's Instagram)
"Mirror Mirror" is about a group of teenagers with complicated personal lives seeking refuge in their band. When one of them mysteriously disappears and turns up unconscious, the rest are forced to face their own dark issues.
Cara has not commented on whether the story is pure fiction or inspired by a personal experience.
The Kooples Studded Black Leather Derby Shoes, €248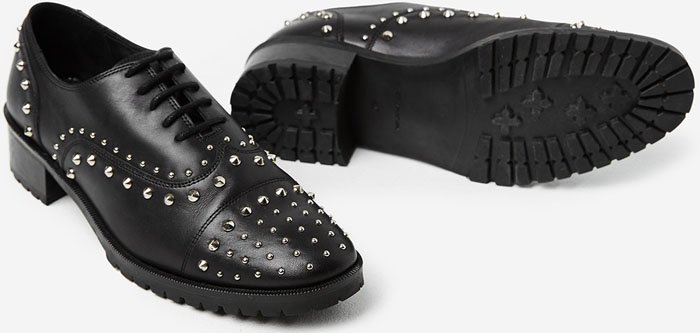 Credit: Tony Oudot / Phil Lewis / WENN