Countless high-end brands — like Chanel and Burberry — want a piece of Cara Delevingne, but the down-to-earth model is not one to snub her roots.
After growing up as an H&M loyalist, Cara has gone full circle by endorsing the brand that is loved by the world.
Cara Delevingne paired a baseball embroidered jacket with a white knit sweater
Cara helped H&M launch its Westfield flagship store in New York by assisting with the ribbon cutting.
Cara Delevingne opens the H&M Store with the brand's North American President Daniel Kulle at the Westfield World Trade Center in New York on November 17, 2016
Cara stuck to H&M's casual-cool attitude by stepping out in a simple white knit sweater paired with black jeans.
Famous for her boobs, she layered her look underneath a baseball embroidered jacket. All three pieces are from H&M.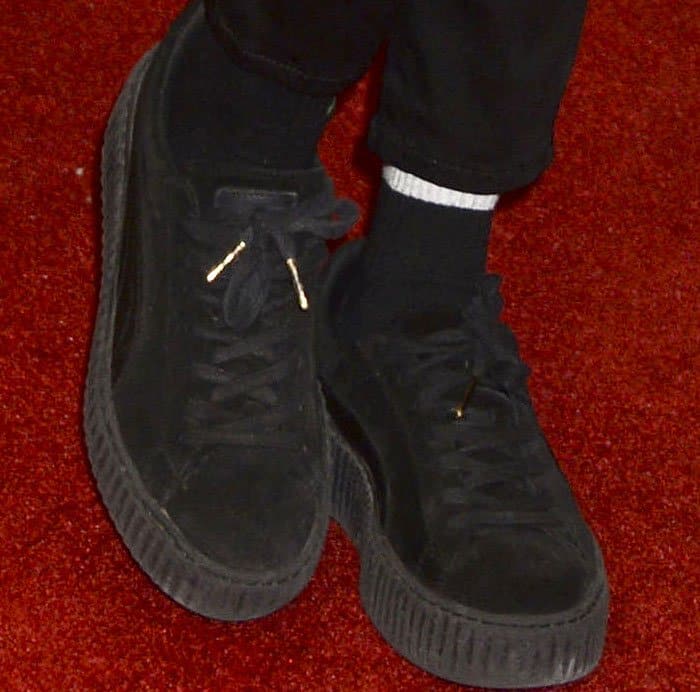 Cara Delevingne paired her H&M ensemble with the Puma x Rihanna "Creeper" sneakers in black
The model finished her no-nonsense look with a pair of Puma x Rihanna Creeper sneakers in black.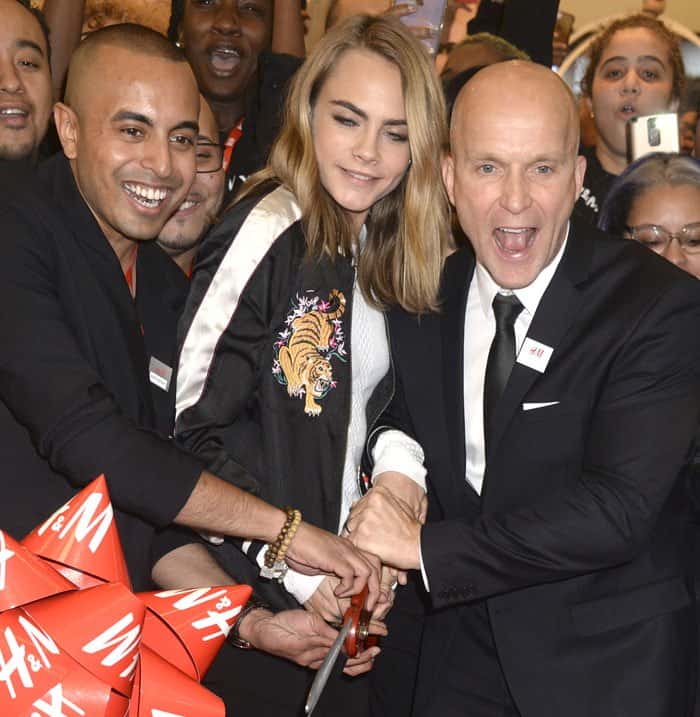 Cara Delevingne assisting with the Westfield H&M ribbon cutting
Cara said that, when she was younger, she would ask her friends where they got their clothes. While Cara would usually expect the answer to be the name of a high-end designer, it was often "H&M."
The 24-year-old also revealed that her favorites from the brand are the classic pieces such as skinny jeans and sweaters.
Shop Cara's Puma x Rihanna Creeper sneakers at Shopbop and Nordstrom.
Puma by Rihanna Creeper Sneakers, $110 – $139.95
With golden foil logos and ridged tooling, this classic creeper style takes inspiration from New York City's punk-rock scene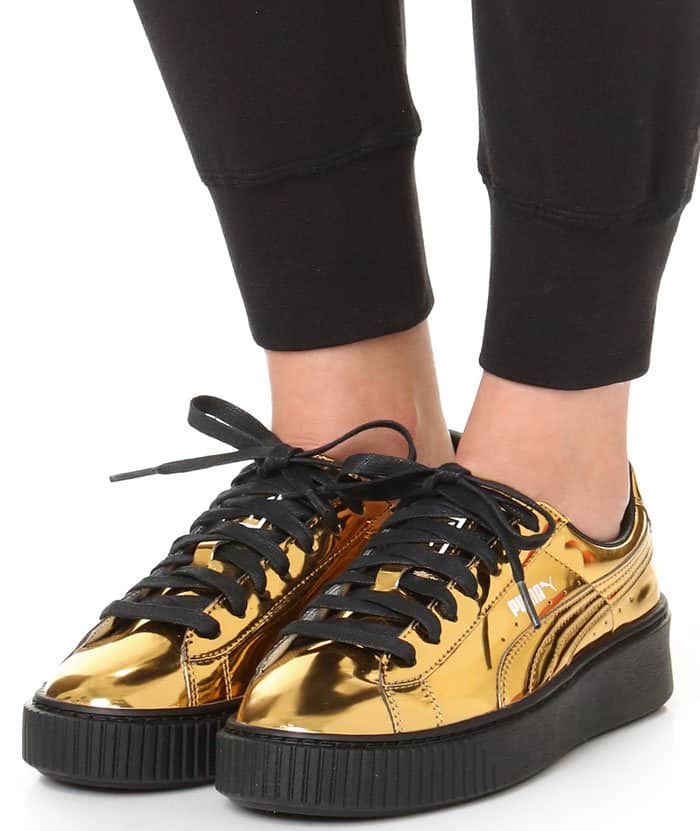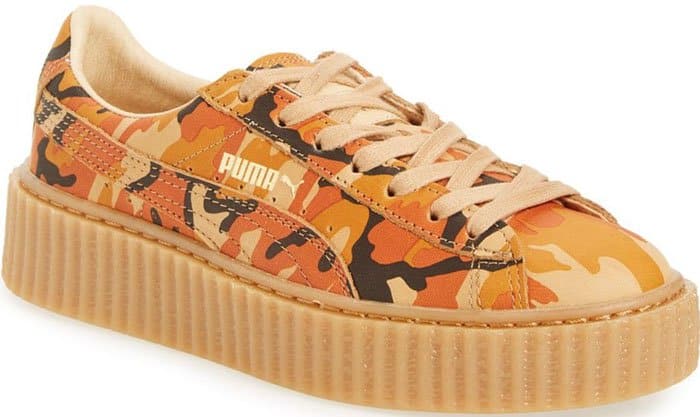 The Puma Rihanna Creeper features extra-thick soles inspired by the creeper silhouette made popular during the punk rock era of the '80s and '90s
The Puma Rihanna Creeper is a popular shoe collaboration between Puma and Rihanna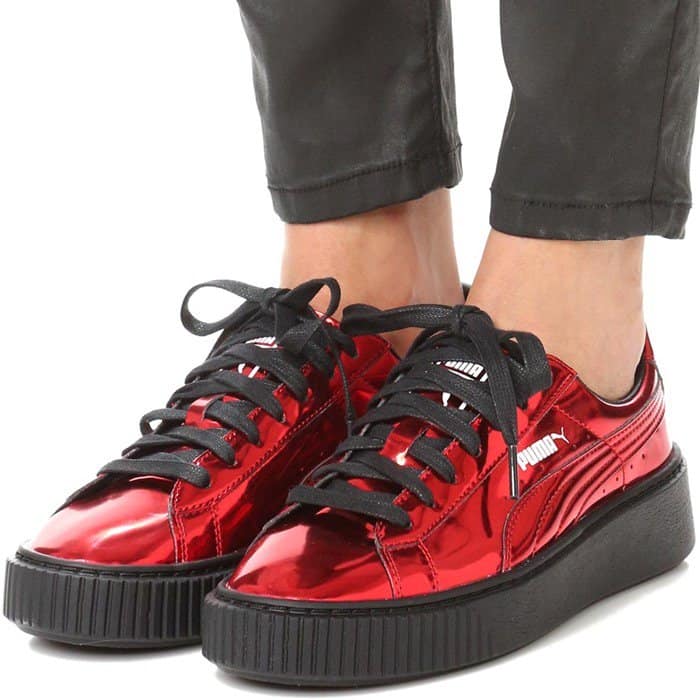 Long known as a game-changer in the creative world, this was Rihanna's first introduction as the Women's Creative Director for PUMA
In collaboration with Rihanna's FENTY label, PUMA upped the ante with a refresh of an iconic velvet sneaker
Credit: Dennis Van Tine / Future Image / WENN