She's so much more than just the Baywatch babe in the red one-piece that we all grew up with. Carmen Electra recently revealed that martial arts is actually in her blood — so much so that she and fighter Ronda Rousey sparred at her house a few years back.
Carmen posed for the cameras at the 2016 Mixed Martial Arts Awards, where she presented the award for Best Female Fighter with MMA champion Dom Cruz.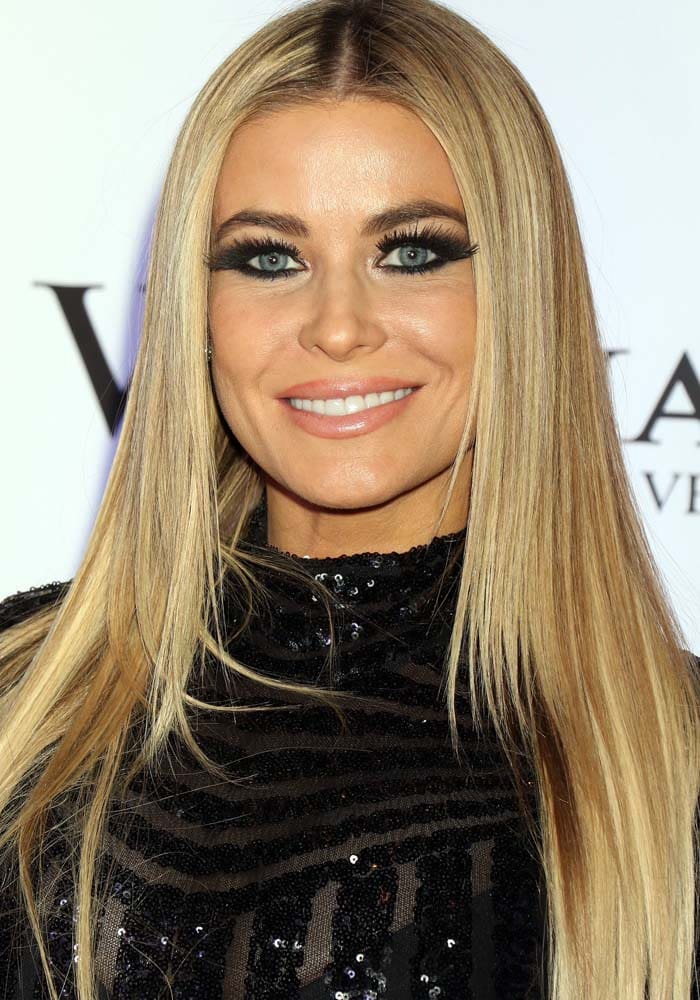 Carmen wore an extremely sheer glitter bodycon dress from House of CB, which revealed her tiny underwear underneath — nothing we haven't seen before.
The bombshell paired her dress with the Christian Louboutin "Lady Peep" pumps (we're sure the pun was not intended) in black patent.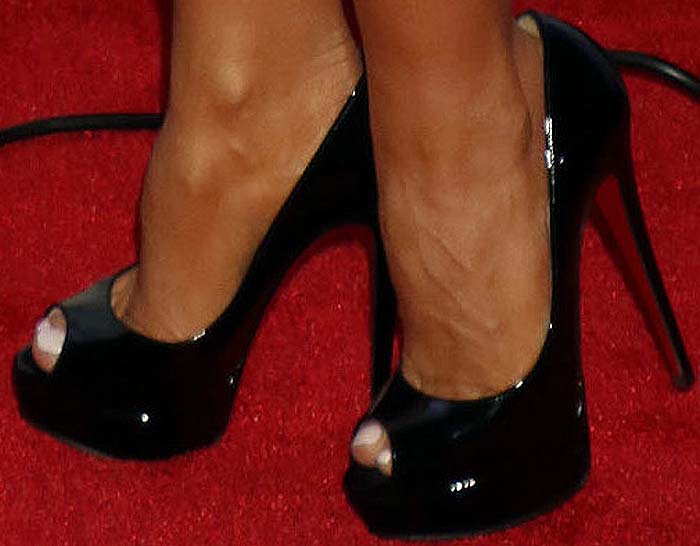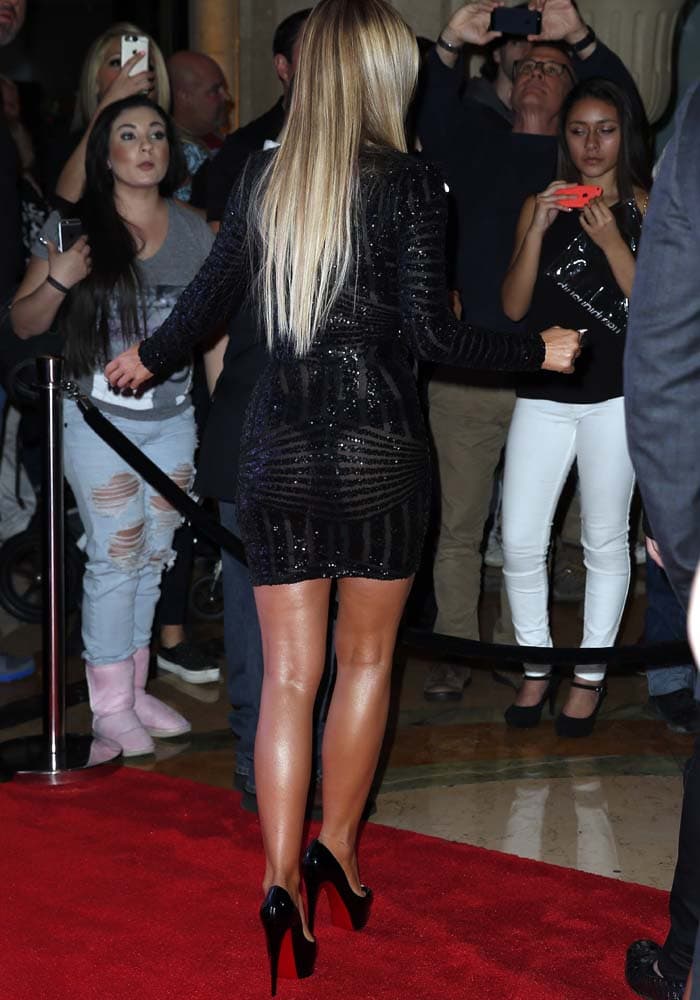 Carmen Electra at the 8th annual World Mixed Martial Arts Awards at The Palazzo, Las Vegas on February 5, 2016
Carmen revealed that her mother was a black belt holder in jiu jitsu, and that she had wanted to learn martial arts as a young girl. However, her mother encouraged her to become a dancer instead — but that didn't stop her from learning a move or two.
Check out the entire interview clip below:
Get the Christian Louboutin "Lady Peep" pumps in patent at Neiman Marcus, Barneys New York and Bergdorf Goodman.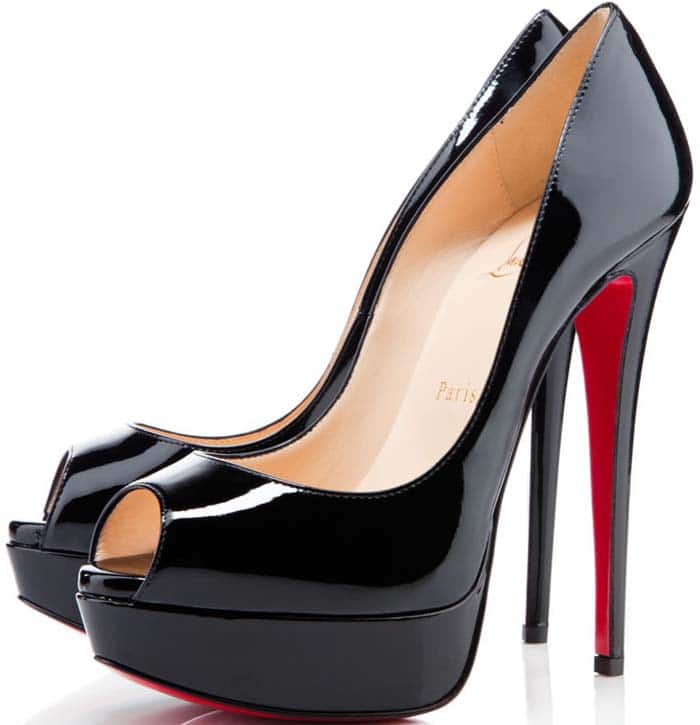 Christian Louboutin 'Lady Peep' Patent Red Sole Pump in Black, $945 at Barneys New York and Neiman Marcus
Christian Louboutin 'Lady Peep' Patent Red Sole Pump in Blue, $945 at Neiman Marcus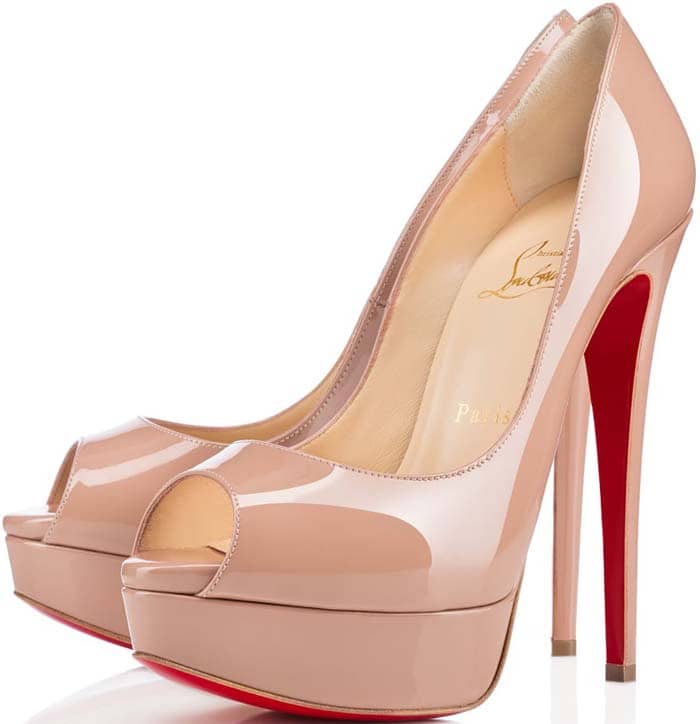 Christian Louboutin 'Lady Peep' Patent Red Sole Pump in Nude, $945 at Barneys New York and Bergdorf Goodman
Credit: DJDM / Judy Eddy / WENN