Prior to the release of her mixtape, 'Rock-a-Bye Baby', 26-year-old Cassie made a very stylish appearance on BET's '106 & Park'. The chic recording artist talked about her new music videos for the mixtape tracks "Numb" with Rick Ross and "Paradise" with Wiz Khalifa (which debuted the same day on '106 & Park').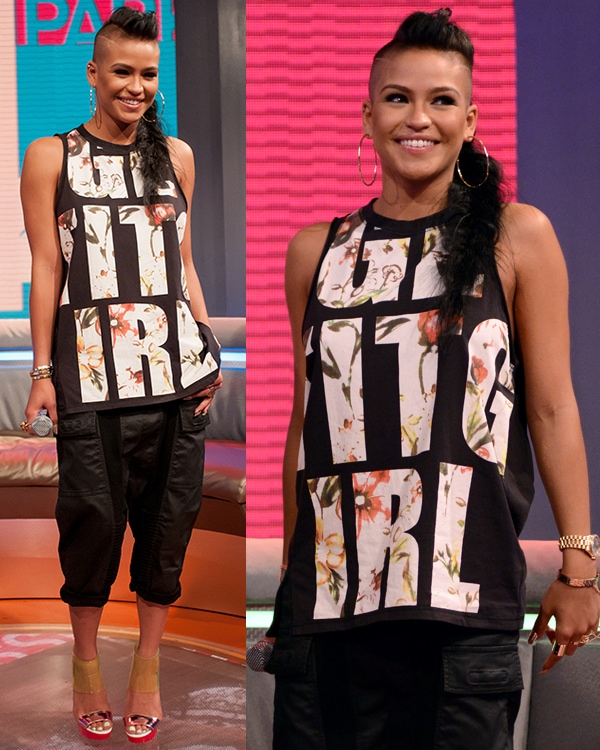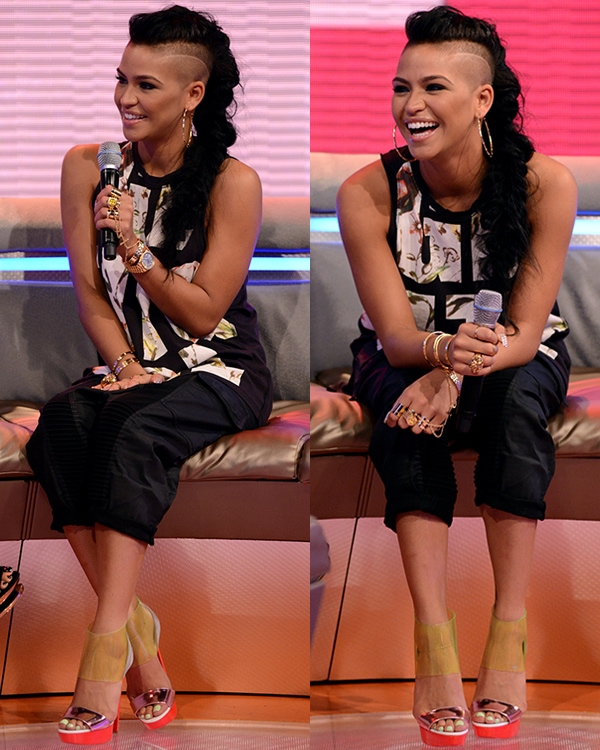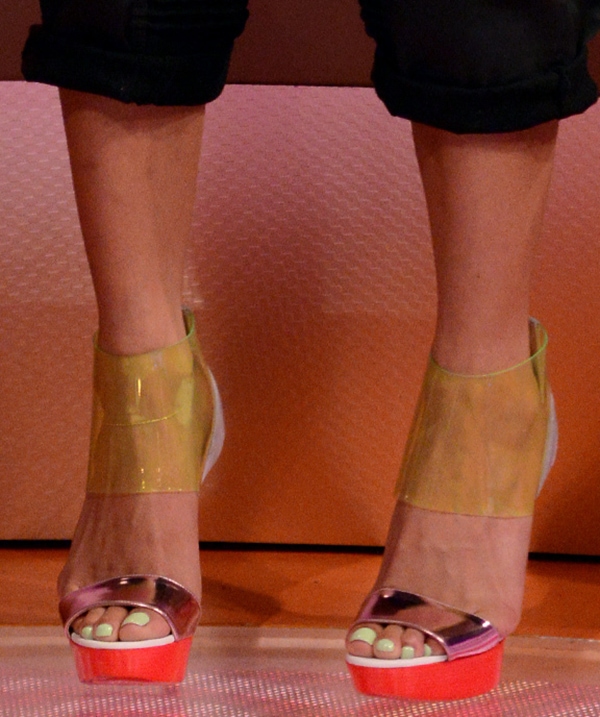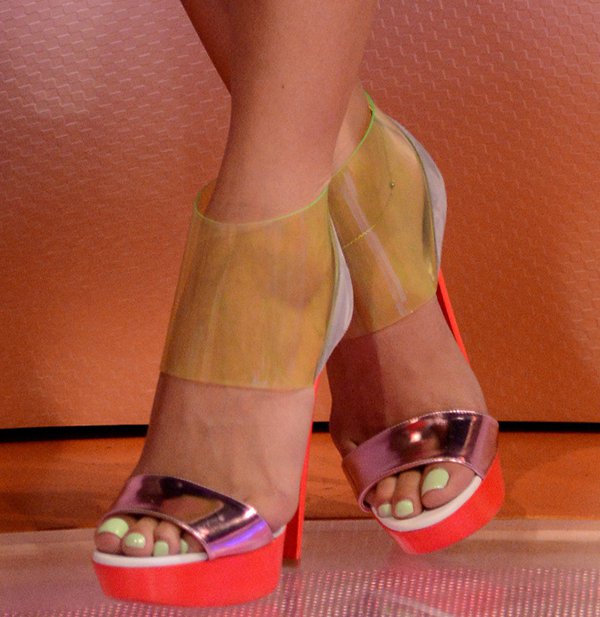 Cassie at BET's '106 & Park' in New York City on April 8, 2013
I love her casual yet edgy look! What I like most is that she paired her loose black tank and cargo pants with a pair of luxurious Christian Louboutin booties.
The booties, called the "Dufoura," added a pop of color to her ensemble. We have already seen a number of celebrities in these booties, so it was not surprising to see Cassie wear them. Hers feature wide neon green/yellow transparent PVC ankle straps, gray suede heel counters, metallic pink straps across the toes, and red/orange heels and platforms.
These booties never fail to amuse me. The mixture of colors and materials is perfect, and Cassie also sported green toe nail polish!
Here are two other versions of the Christian Louboutin 'Dufoura' boots that we found at Neiman Marcus: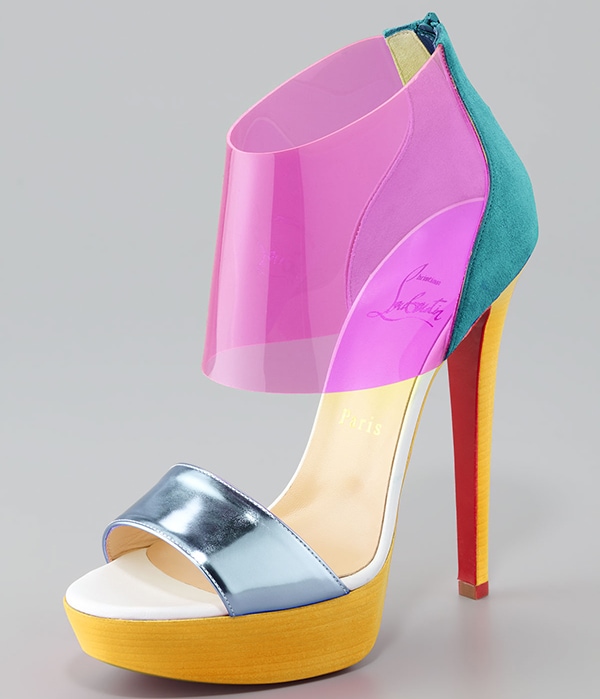 Christian Louboutin "Dufoura" Open-Toe Booties in Rose Paris, $1,095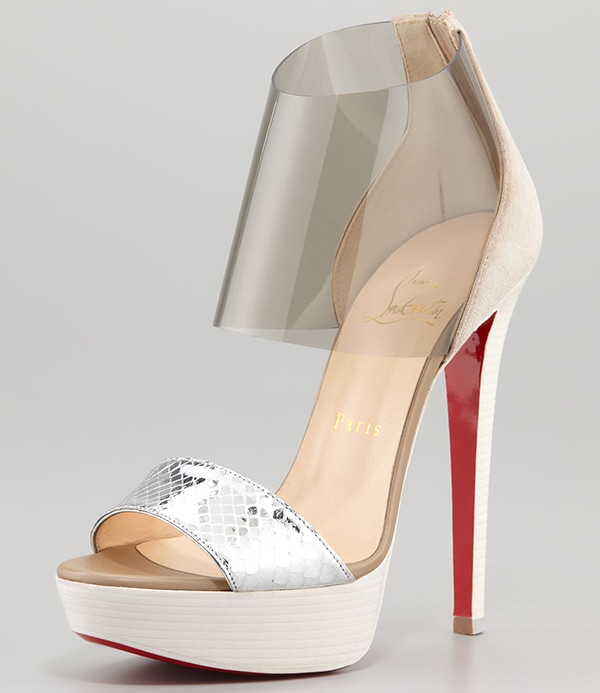 Christian Louboutin "Dufoura" Open-Toe Booties in Smoke, $1,195
Credit: Ivan Nikolov/WENN