While the leading ladies of Spring Breakers have been very busy promoting their new flick, we were also busy checking out their outfits, particularly their shoes. Recently, they were seen at a photo call in Madrid, Spain, and just a day after that, they were spotted in Rome, Italy for the Italian premiere of their movie.
All four girls, namely, Vanessa Hudgens, Selena Gomez, Rachel Korine, and Ashley Benson, looked gorgeous as they posed on the red carpet (or pink rather).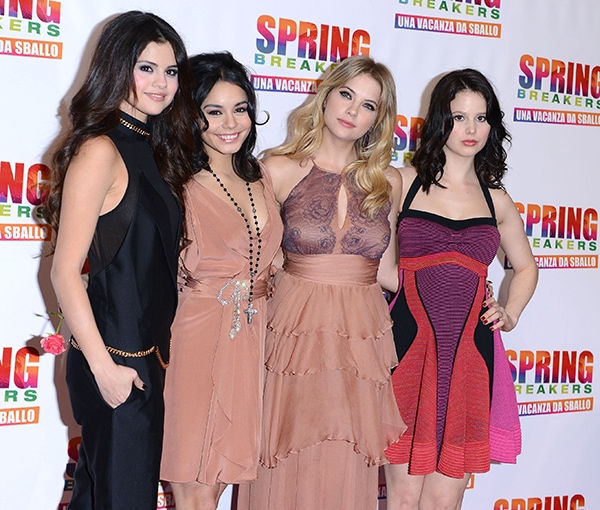 Selena Gomez, Vanessa Hudgens, Ashley Benson, and Rachel Korine at the Italian premiere of Spring Breakers in Rome, Italy on February 22, 2013
1. Selena Gomez
The American singer and actress channeled cool chic in a Thomas Wylde jumpsuit, which features lapel-like pleating at the bodice with a mesh panel at the chest. Gold chains add some color to this black suit as well as gold-tone zippers at the bottom sides of the pants.
Selena's Casadei Spring 2013 "Blade" pumps matched her black/gold jumpsuit. They're made of black suede material and have gold piped leather trimming and gold-tone sculpted stiletto heels.
Selena Gomez at the photocall of the movie Spring Breakers in Rome on February 22, 2013
Selena Gomez in Casadei pumps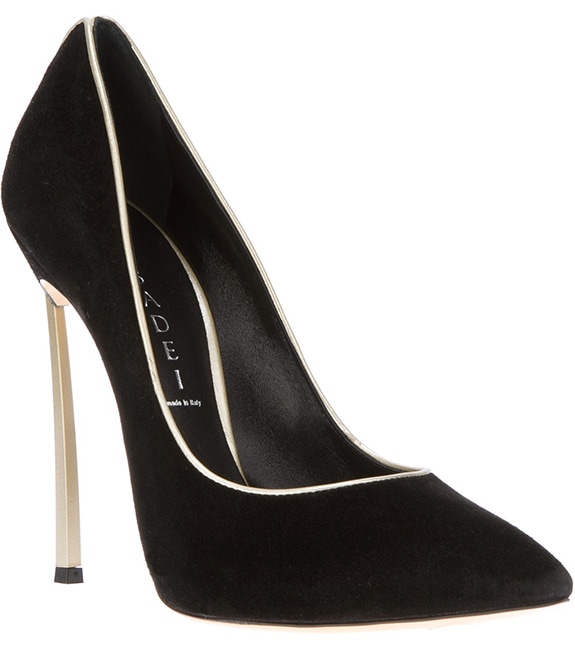 Casadei Spring "Blade" Pumps, $520-$805 at Casadei and Farfetch
2. Vanessa Hudgens
The American actress and singer looked sweet in her ruffled dress, which is cinched at the waist with a crystal-embellished bow-like accessory. She finished her look with a pair of silver Giuseppe Zanotti "Frida" pumps.
Vanessa Hudgens at the photocall of the movie Spring Breakers in Rome on February 22, 2013
Vanessa Hudgens in Giuseppe Zanotti "Frida" pumps
3. Rachel Korine
The American actress was very feminine this time. Her colorful flared dress looked so girly, though she toughened it up a bit with a pair of black strappy heels.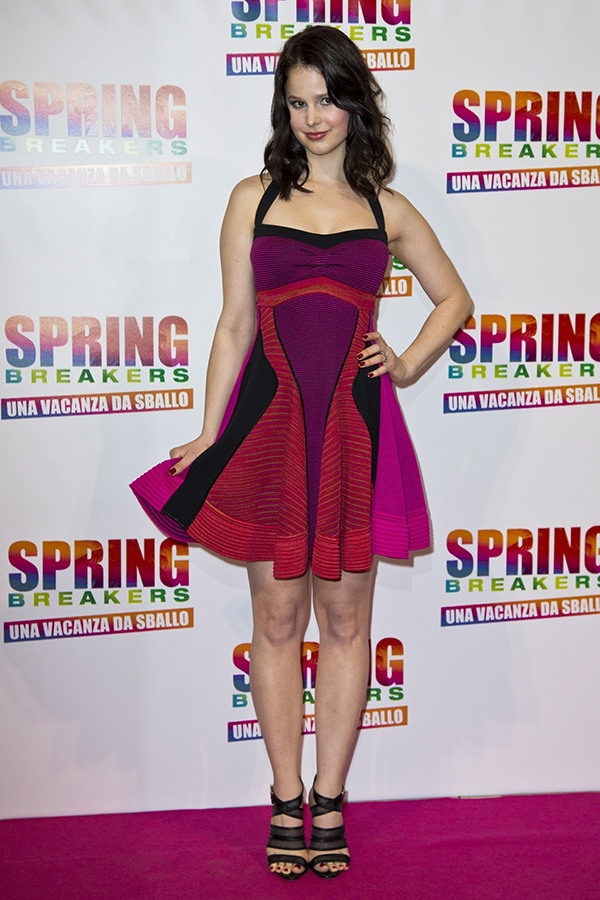 Rachel Korine at the Spring Breakers Italian premiere on February 22, 2013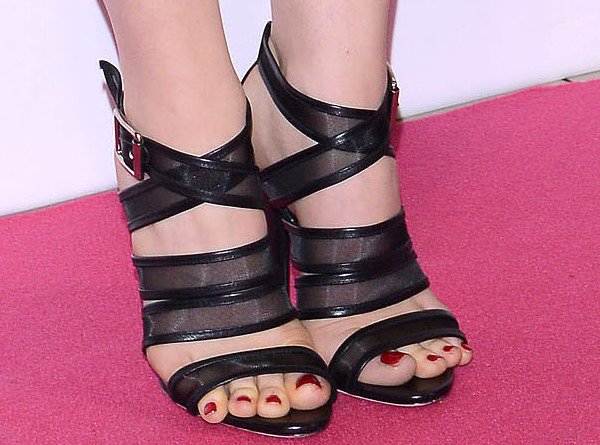 Rachel Korine in strappy heels
4. Ashley Benson
The American actress, dancer and model showed a sexy, romantic look in an Alberto Franci dress, which features floral prints and a keyhole as well as a ruffled chiffon skirt. It's hard to see her shoes, but it looks like she was wearing a pair of metallic bronze peep-toe pumps.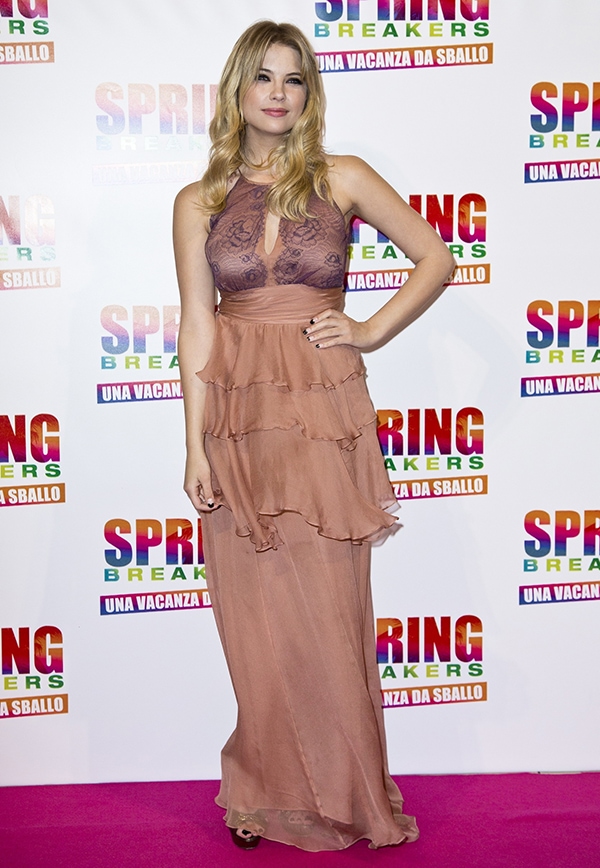 Ashley Benson at the photocall of the movie Spring Breakers in Rome on February 22, 2013
Credit: Maria La Torre/WENN