The "Blade" pump from Casadei has been ultra popular with celebrities for some time now. We've featured this style on lovely ladies like Jessica Biel and Allison Williams in the past, and it's easy to see why they're spotted so frequently at red carpet events. The 'Blade' pumps feature metal bladelike heels and sleek pointed toes. They're timeless and incredibly sexy, which is great for the red carpet and photo calls.
We've spotted more celebs in these pumps since February, and we thought we'd share these sightings with our fellow shoe lovers. Read on, and find out where to score a pair of Blade pumps!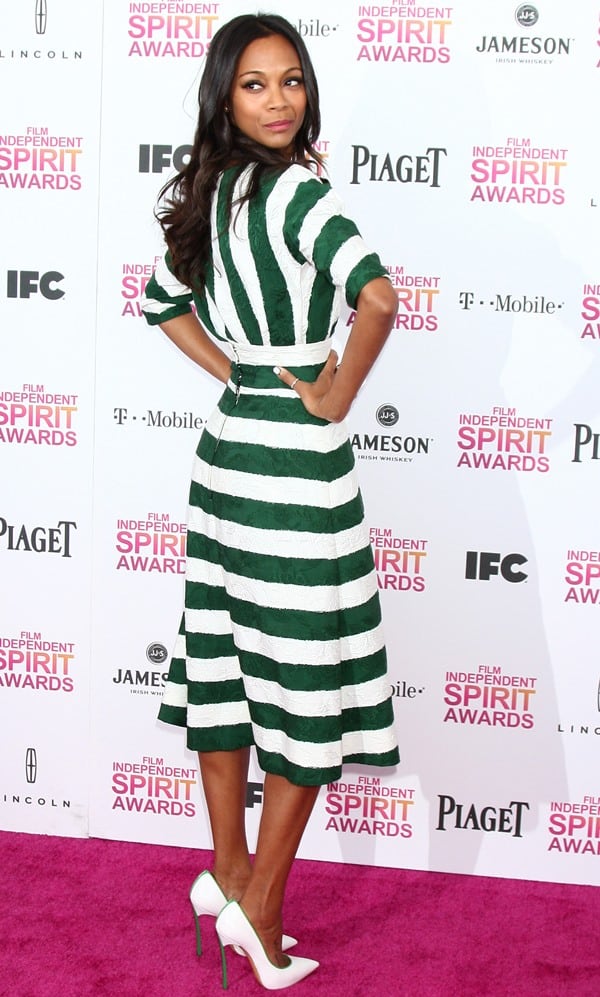 Zoe Saldana at the 2013 Film Independent Spirit Awards at Santa Monica Beach in Santa Monica, California, on February 23, 2013
Selena Gomez at the premiere of 'Spring Breakers' in Rome, Italy, on February 22, 2013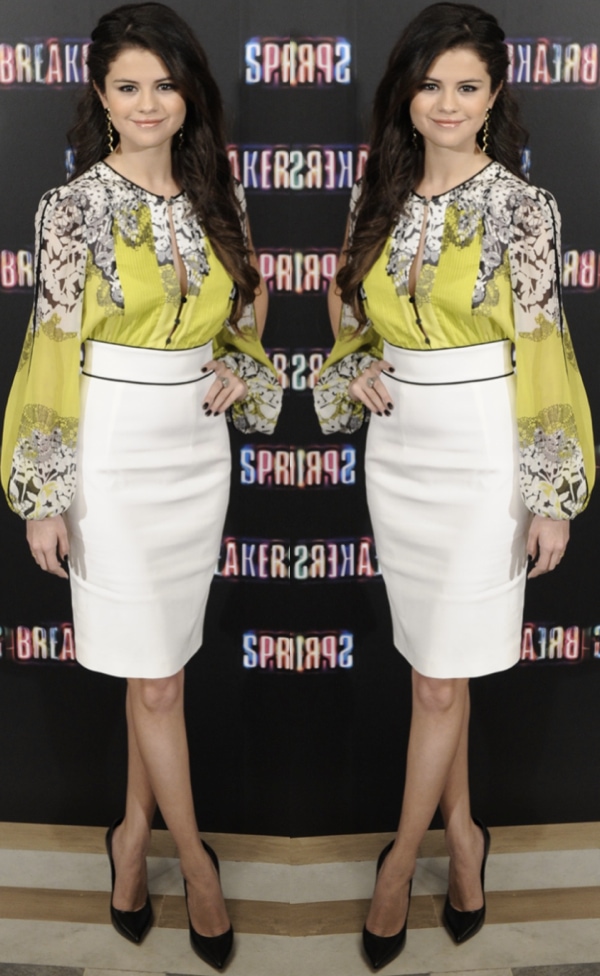 Selena Gomez at the 'Spring Breakers' photo call held at the Villamagna Hotel in Madrid, Spain, on February 21, 2013
Selena Gomez at the German premiere of 'Spring Breakers' at the CineStar movie theater in Potsdamer Platz in Berlin on February 19, 2013
Is it just us, or does that look like a tag hanging onto the bottom of Selena's right shoe? C'mon, Selena, don't you have assistants to help you remember things like that? Ignoring the silly-looking tag, these heels are fabulous!
We also found this interview of the adorable Selena Gomez. She looks even better in person!
The Blade pumps are available in various color options at retailers such as Farfetch and Casadei. Check out some of our favorite colorways below.
Casadei Black 'Blade' Pumps, $739
Casadei Purple 'Blade' Pumps, $750
Credit: Kathy Hutchins/Hutchin/Visual/WENN/Patrick Hoffmann