It seems hard to imagine now, but did you know that Kylie Jenner was once insecure about modeling? Kylie's older sister, seasoned model Kendall Jenner, let us in on that secret.
Kylie Jenner wore her hair with a center part at the Balmain x H&M collection launch in New York on October 20, 2015
It looks like Kylie has made her own mark on the fashion and beauty industry. While the makeup maven has set her sights full-time on developing cosmetics, she seems to have found a bit more confidence posing for the cameras.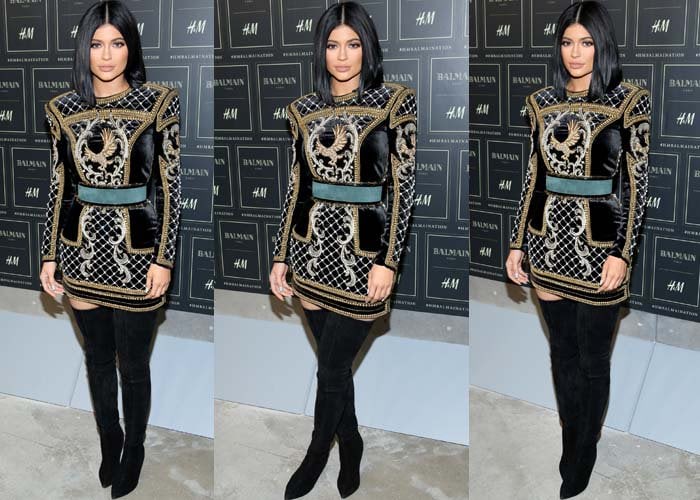 Kylie Jenner pairs an H&M x Balmain dress with a pair of Balmain boots at the launch of the H&M x Balmain collection
The 18-year-old recently had a chance to prove to everyone how comfortable she is with the paparazzi.
Bringing out the asymmetries in her facial features, Kylie wore her dark hair with a center part at the H&M x Balmain launch to show support for Kendall, who walked the runway as the collection's leading lady.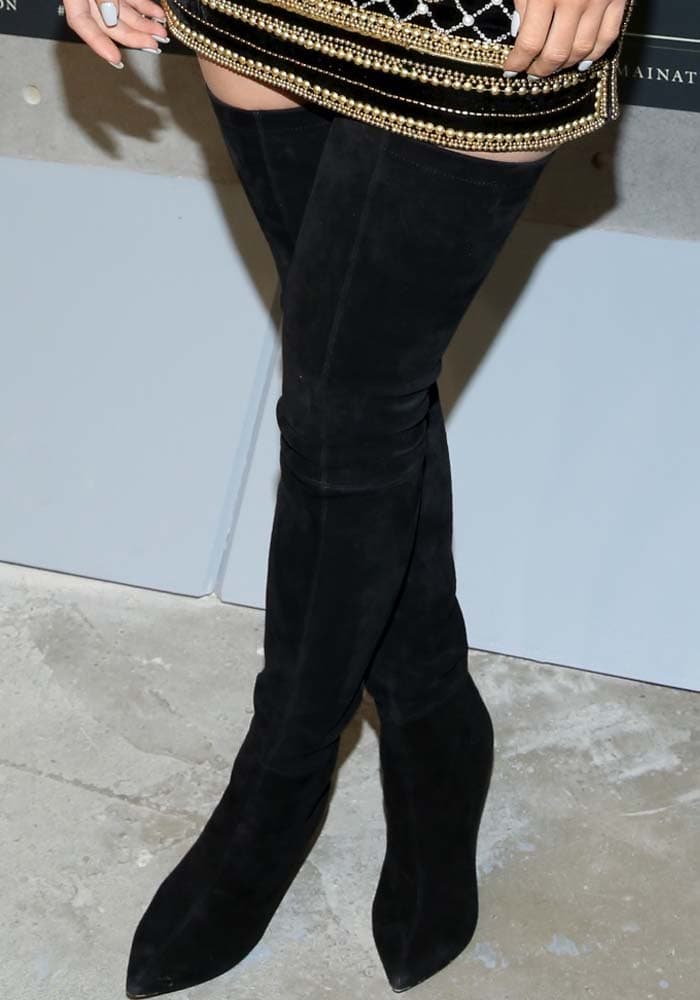 Kylie Jenner covers her feet and legs with a pair of thigh-high Balmain boots
Kylie arrived at the event on her own but was later photographed leaving the party with her sister.
For the launch, Kylie wore an H&M x Balmain embellished dress and belt, which she paired with suede over-the-knee boots from Balmain.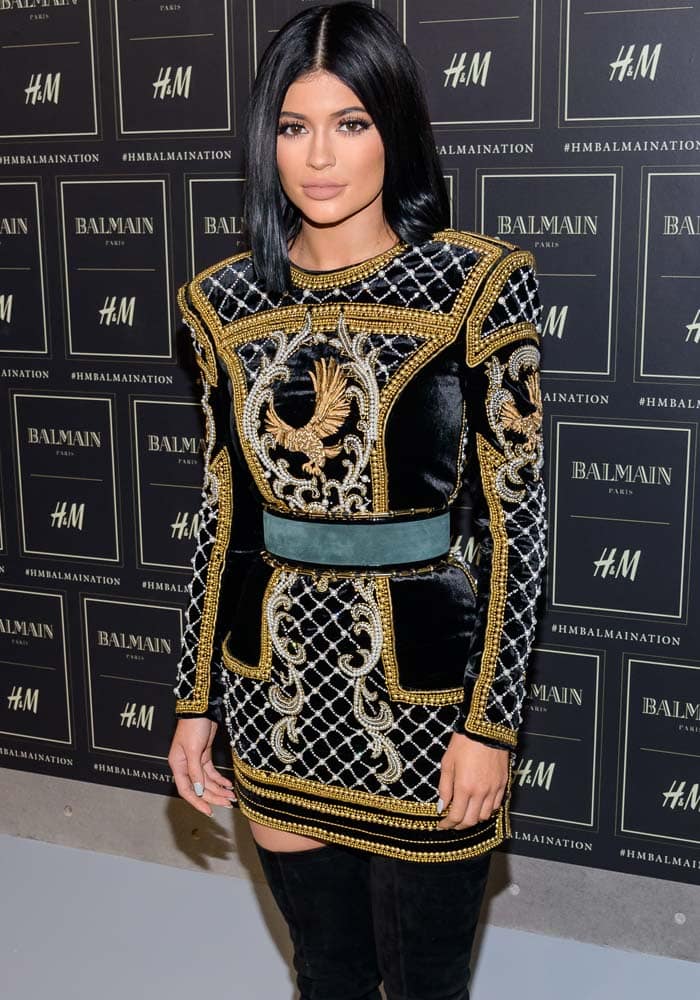 Kylie Jenner wears her dark hair with a center part at the H&M x Balmain collection launch
Here's a cute Instagram post, where Kylie looks every bit the little sister to Kendall.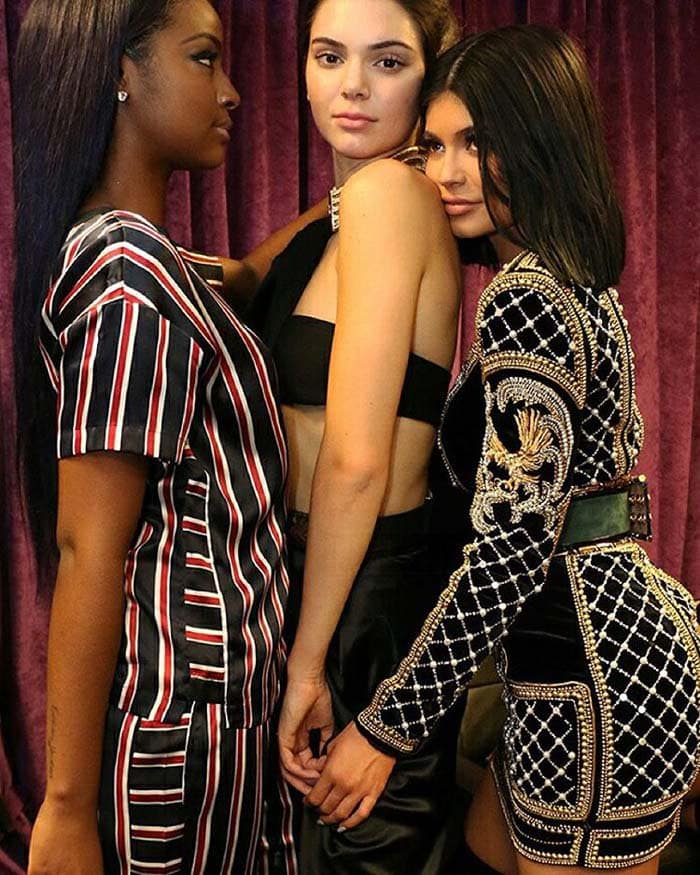 Kendall Jenner and her younger sister in a photo shared by Kylie Jenner
Kylie's exact Balmain boots are no longer available online, but you can check out a similar pair from Farfetch.
Pierre Balmain Soft Leather Boots, $491
Credit: Kylie Jenner's Instagram / C. Smith / Andres Otero / WENN