We don't even know what to think anymore when it comes to anything Miley Cyrus is doing these days. The see-through net dress and black nipple pasties she wore for her iHeart Radio performance were clearly more for hyping, shocking, and eliciting reaction than anything else.
The whole outfit is bizarre enough on its own; it's even more bizarre once you watch Miley sing her slow country-rock ballad, "Wrecking Ball," in it.
Everyone's talking about Miley alright, but is anyone talking about her music?
Even those who are interested only in Miley's fashion, like us, can't find a saving grace in her pasties-and-underwear-revealing outfit. And we once said that amidst all her controversies, she manages to keep her shoe game on point. That doesn't hold true this time because not even Chanel can save this: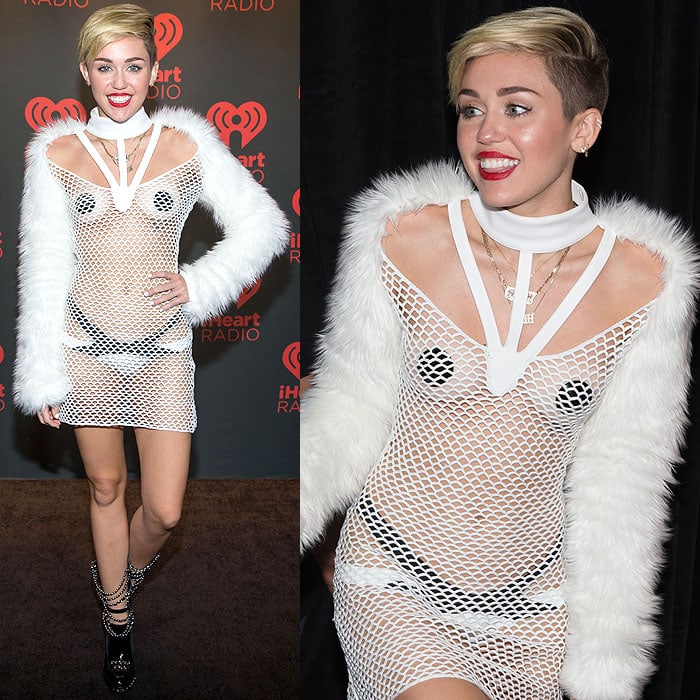 Miley Cyrus at the 2013 iHeart Radio Music Festival at the MGM Grand Garden Arena in Las Vegas, Nevada, on September 21, 2013
Miley Cyrus' chain-embellished loafer boots identified by the double Cs on the heels as Chanel creations
Here are models Cara Delevingne and Sigrid Agren showing how the boots are meant to be worn — in a moto, biker-chic style: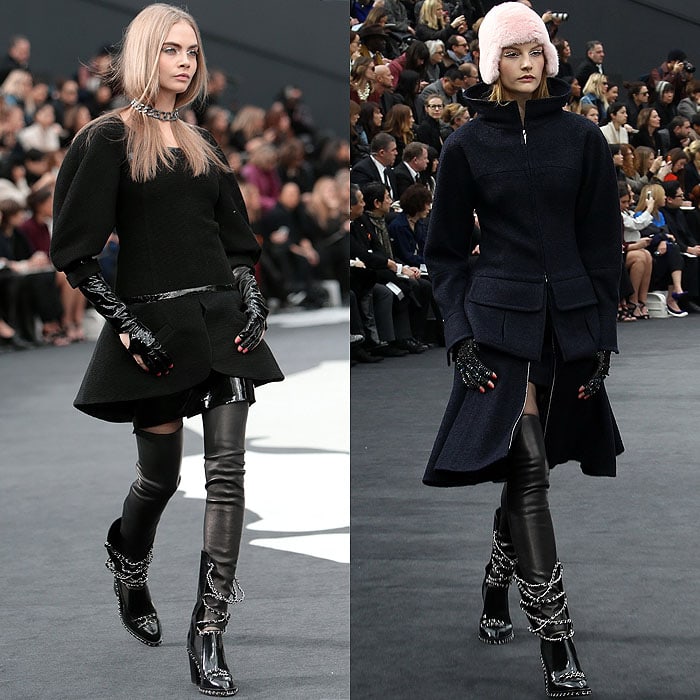 Models Cara Delevingne and Sigrid Agren wearing the chain-strapped loafer boots at the Chanel fall 2013 presentation in Paris, France, on March 5, 2013
Chanel Fall 2013 chained loafer boots
Okay, to be fair to Miley, shoes are not Chanel's strong suit, but pairing the boots with that outfit wasn't the best plan for them either.
You know you need a serious fashion makeover if even Coco Chanel can't save you.
Credit: Try CW / WENN / JSB / PixPlanete