I don't think I've ever seen Charlize Theron wear lousy shoes. The woman definitely has fine taste in footwear.
Just this Tuesday, we spotted the statuesque beauty in a gorgeous pair of black cutouts while heading to a studio in the Big Apple. The rest of the pieces she had on were pretty classic, but the heels, well, let's just say they were quite the showstopper:
Charlize Theron rocking Jimmy Choo's 'Imogen' caged sandals with delicate cutouts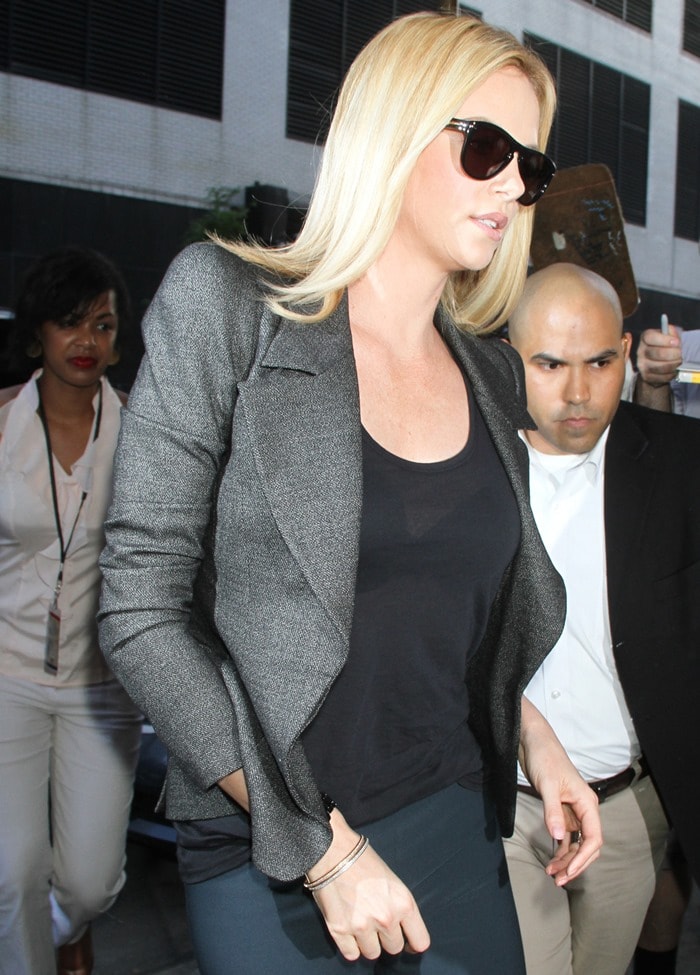 Charlize Theron arrives for a taping of the 'Colbert Report' to talk about her new movie 'Snow White and the Huntsman' in New York City on May 29, 2012

Can this woman ever look bad? I totally envy her effortless style. It's like coolness runs in her blood. And check out those sandals! Now those are seriously exquisite!
We did a quick search and found out that Charlize's stunners are the Jimmy Choo 'Imogen' caged sandals that we've previously spotted on Kim Kardashian!
Black Suede 'Imogen' Caged Sandals, $1,295 at Nordstrom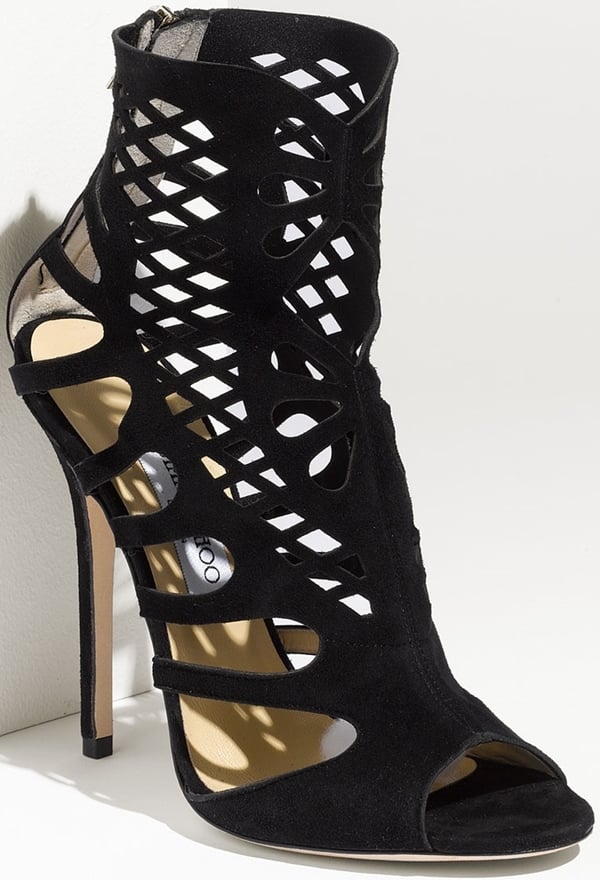 Besides the sexy cutous, this sandal bootie also features a 4.75 inch heel, zero platform for ultra sleek style, a suede upper, and a shaft that stretches all the way up to the ankle. It also comes in a poppy emerald hue, which I absolutely love.
Emerald Green Suede 'Imogen' Caged Sandals, $1,295 at Nordstrom
Credit: Mr Blue / WENN