Have you seen Charlize Theron lately? We already know she's beautiful, but she totally rocks that new haircut!
The statuesque actress was spotted in Hollywood last Sept. 20, grabbing lunch at BLD with her 17-month-old son Jackson. They were a gorgeous-looking pair, sporting edgy haircuts and trendy outfits.
Charlize Theron and her son Jackson, on their way to BLD in Hollywood, California to have lunch on September 20, 2013
Jackson looked adorable with his mohawk, wearing a red and grey varsity jacket, a blue shirt and jeans, and bright blue sneakers. His mom was just as striking in her cropped hairdo, color block shirt, jeans, and stacked heel boots.
Charlize Theron is a trendy mom in her color block shirt, jeans, and beige ankle boots
Theron is currently shooting a movie called Dark Places, a thriller based on the novel by Gillian Flynn.
We're already zeroing in on Charlize's look to recreate it for every lunch date we have on weekends. We haven't identified the shirt yet but its boxy fit and paneled design reminds us a lot of the tops by 3.1 Phillip Lim. Check some of our favorites from the brand below.
Leopard Combo Zip Sweatshirt, $495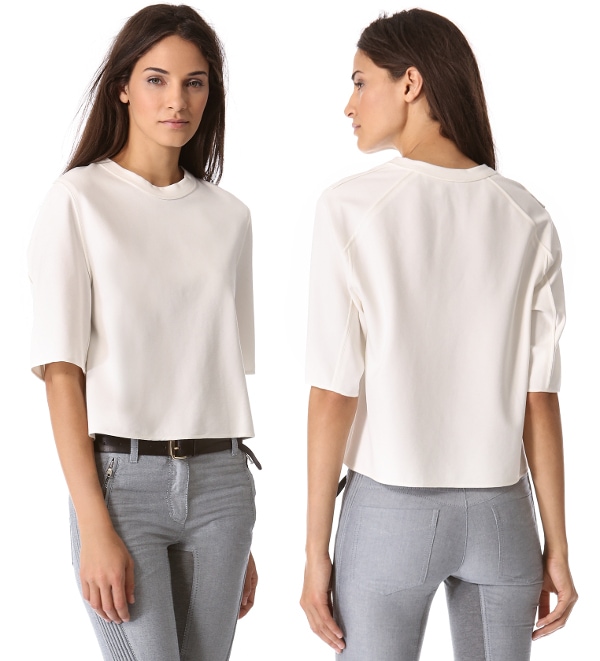 Boxy Tee with Silk Binding, $325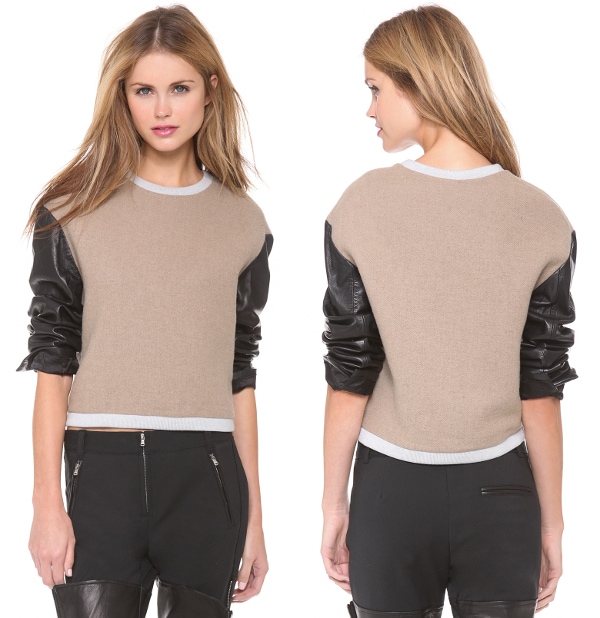 Leather Sleeve Tricolor Top, $850
Layered Tee with Beaded Collar, $395
Patchwork Front to Back Shirt, $450
Credit: JP/JFXimages/WENN