Meeting and greeting fans is an art form, and Cheryl Cole has mastered it. The British pop star displayed the skills she has honed in signing autographs, posing for the cameras, and taking pictures with fans all at the same time when she visited the BBC Radio 1 studios last week.
When it comes to taking selfies with fans, Cheryl knows the perfect angle that showcases her famous dimples the best.
Cheryl Cole taking selfies with fans outside the BBC Radio 1 studios in London, England, on June 2, 2014
She also knows how to handle multiple picture-taking sources. Here she is striking poses for two digital cameras, an iPhone, and a professional paparazzi camera:
Cheryl Cole being surrounded by fans and the paparazzi
In addition, Cheryl is not above doing the duck face. And she doesn't mind getting into really weird positions just to take the perfect shot with a fan.
Cheryl Cole and a fan making duck faces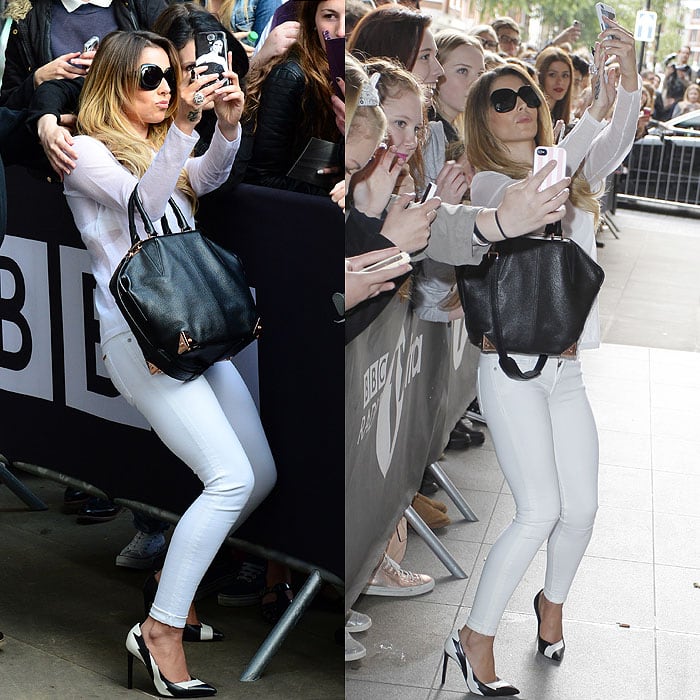 Cheryl Cole crouching to take pictures with fans
She comes out all of that still looking fabulous, with nary a hair out of place. How's that for mad meet-and-greet skills?
Cheryl Cole stepping out of the BBC Radio 1 studios
Cheryl Cole rocked a Base Range racerback bra, a sheer J Brand "Tilman" sweater, white skinny jeans, an Alexander Wang "Emile" tote, and Tom Ford "Jade" sunglasses with these Saint Laurent "Paris Flash" pumps: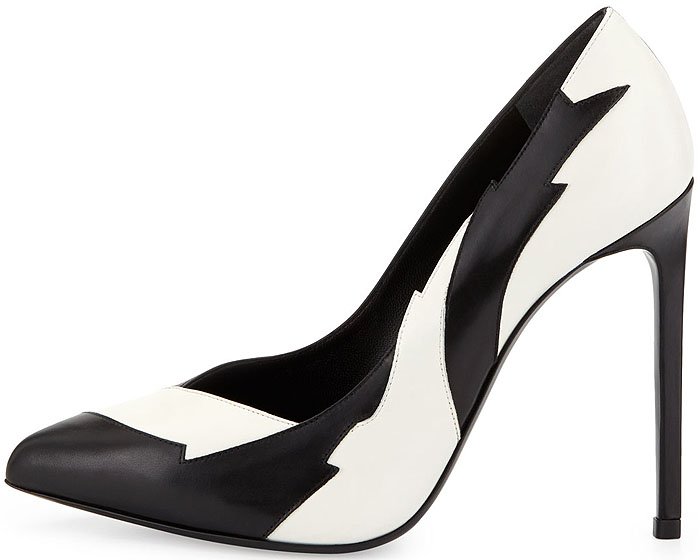 Saint Laurent "Paris Flash" Pumps, $875 at Neiman Marcus and Saks
How appropriate is it that this style has the word "flash" in its name? It's like it was made for celebrities like Cheryl, who have to speed through greeting fans and signing autographs, all while cameras are flashing on their faces.
Credit: WENN