The first woman of color to win the Oscar for best director, the 39-year-old Nomadland filmmaker Chloe Zhao walked the red carpet at the 2021 Academy Awards in a long-sleeved turtleneck Hermès dress paired with white $810 Avantage sneakers from the same fashion house.
"I haven't been to the hair salon in five years," the director told Vanity Fair about her braided hairstyle in a November 2020 interview.
Director Chloe Zhao and actress Charlene Swankie arrive at the Oscars on Sunday, April 25, 2021, at Union Station in Los Angeles (Credit: Avalon / WENN)
"I'm a true believer that you have to work with people who are on the same page with you, not only about the film but about how to be in the world. Otherwise, the drama is just going to be endless. Fran and I spent a lot of time getting to know each other, and we do have a lot in common," she said about Frances McDormand, who took home the Best Actress in a Leading Role award for her work in Nomadland.
Wearing minimal if any makeup, the Chinese film director, screenwriter, and producer became the second woman in history to win Best Director.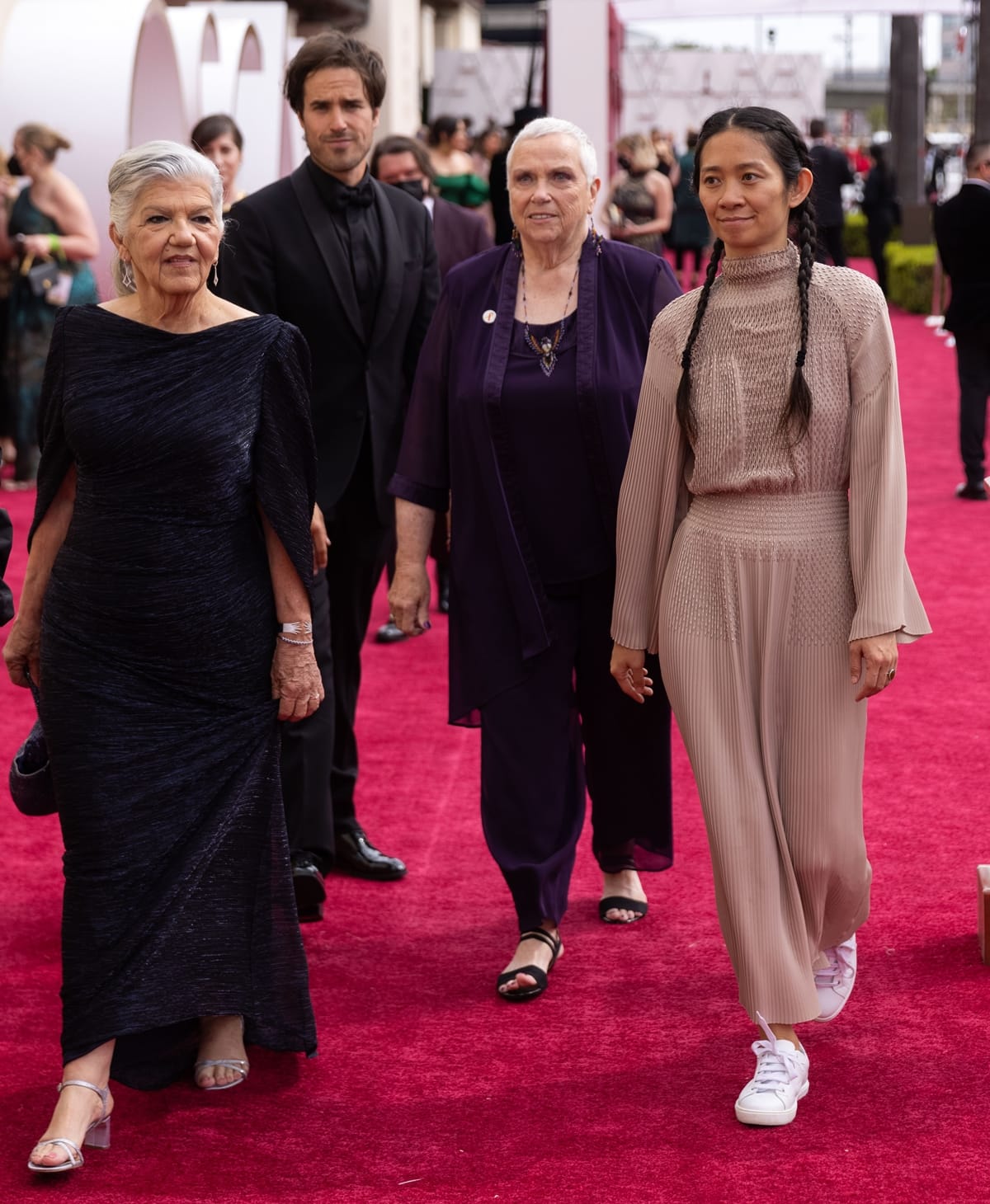 Chloe Zhao walked the red carpet in a beaded Hermès dress and white sneakers (Credit: Avalon / WENN)
"I have always found goodness in the people I met, everywhere I went in the world," the director of the upcoming Marvel's Eternals said in her acceptance speech.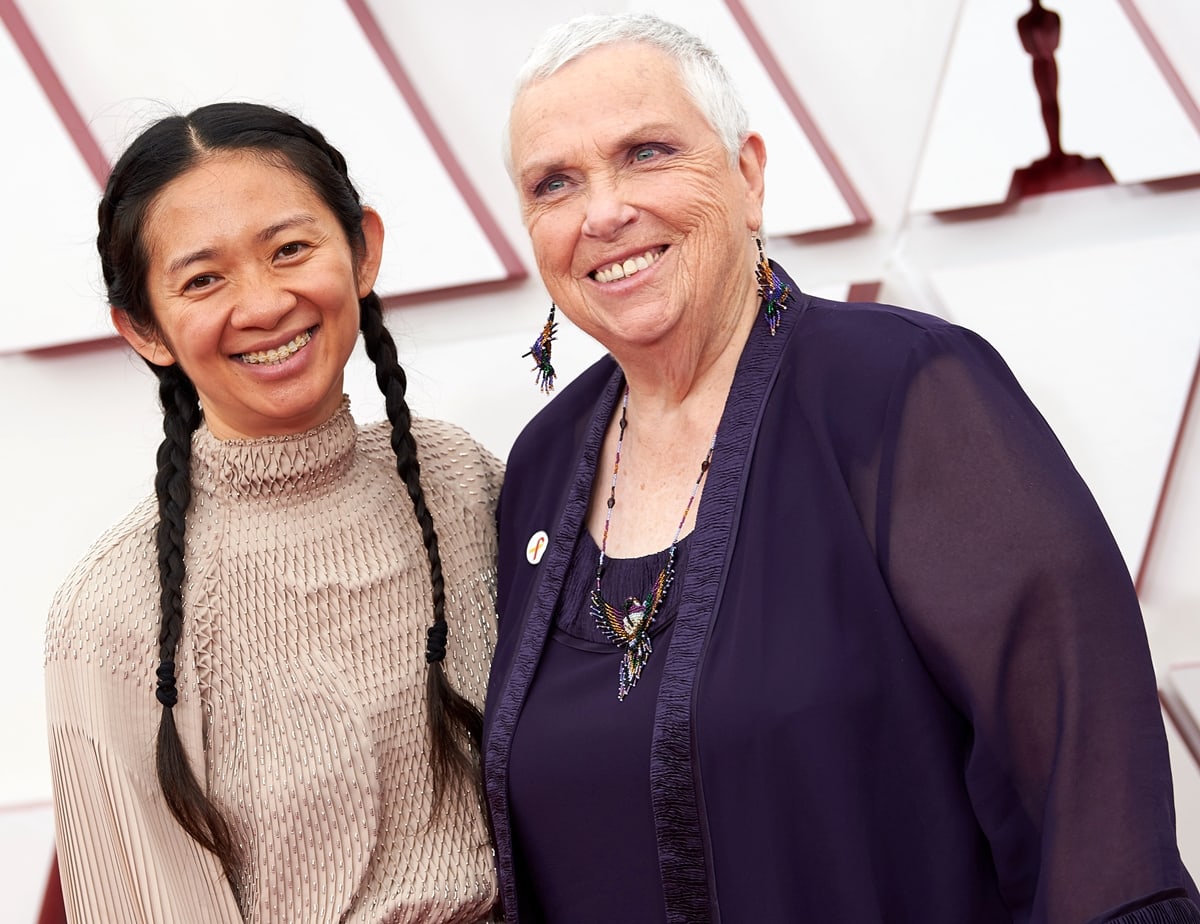 Nomadland real-life star Charlene Swankie posing with Chinese filmmaker Chloé Zhao (Credit: Avalon / WENN)
"This is for anyone who has the faith and the courage to hold on to the goodness in themselves and to hold on to the goodness in each other, no matter how difficult it is to do that."
Born on March 31, 1982, in Beijing, China, Chloé Zhao celebrated her 28th birthday when attending the Gen Art Film Festival Presented by Acura's 15th Anniversary launch party at 7 For All Mankind on March 31, 2010, in New York City (Credit: WENN)