Chrissy Teigen has already hit her quota for red carpet wardrobe mishaps, so the swimsuit model seems to be taking it easy with the risqué dresses. But, luckily, Chrissy's idea of "playing it safe" still looks pretty stylish.
The new mom rolled up for the season two premiere of WGN America's "Underground" in Westwood, slipping into slipping into something comfortable yet trendy for the event.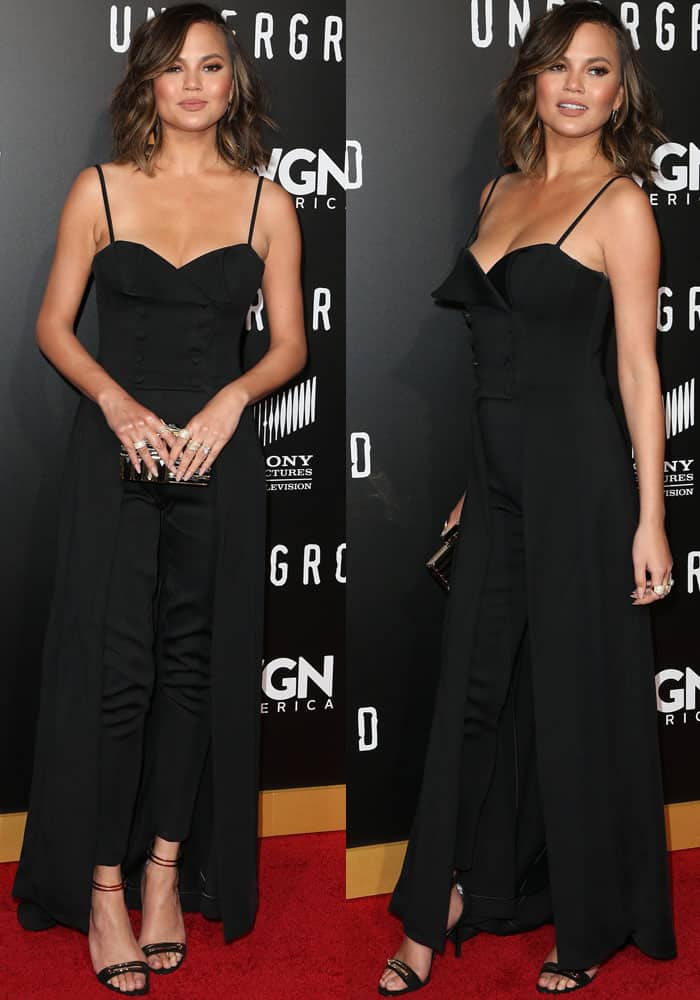 Chrissy Teigen at the premiere of WGN America's "Underground" Season 2 at Westwood on March 1, 2017.
Chrissy jumped on the dress-pants bandwagon in a black number by John Paul Ataker. The model's take on it was a bit more reserved, as she opted for a top that cut off at the waist to flow down into a semi-train. Her top featured a faux double-breasted design that was held up by two thin straps.
The 31-year-old finished her look with a lot of hand bling by EFFY Jewelry and Established Jewelry, as well as a sexy pair of "Stella" sandals by Stella Luna.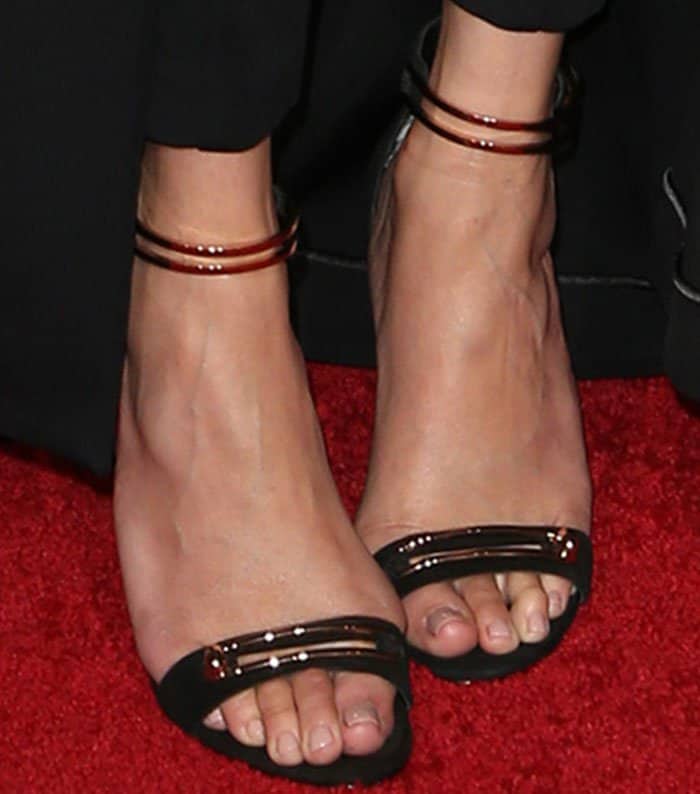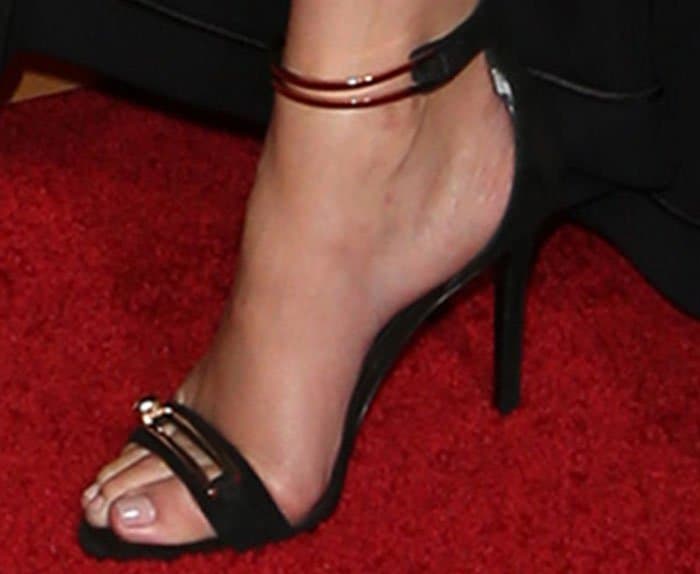 Chrissy kept her look clean and polished with a pair of Stella Luna "Stella" sandals.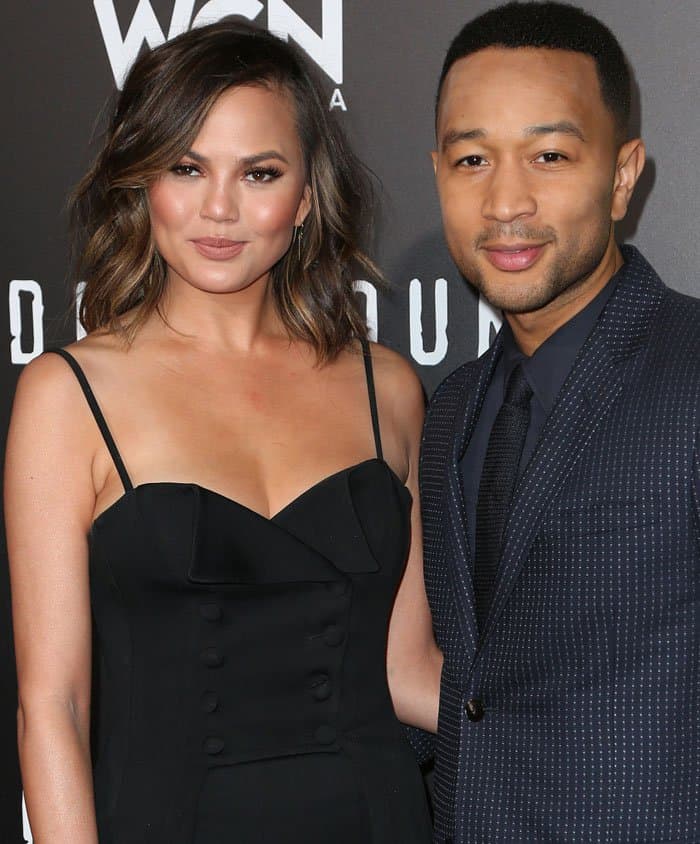 Chrissy poses with her hunky date, husband John Legend.
While we do love seeing Chrissy in her breathtaking outfits, we love that we're not nervous for her lady parts this time. It's also great to see the rookie mom take a breather from everything by wearing a comfortable outfit.
In terms of the trend, we would love to see her in a pants-dress combo that was a bit more risky in terms of the dress length. The tricky part of the trend is getting the two components to come together nicely, and it's usually the skirt length and cut of the pants that pull it off.
Shop Chrissy's "Stella" sandals at Lane Crawford.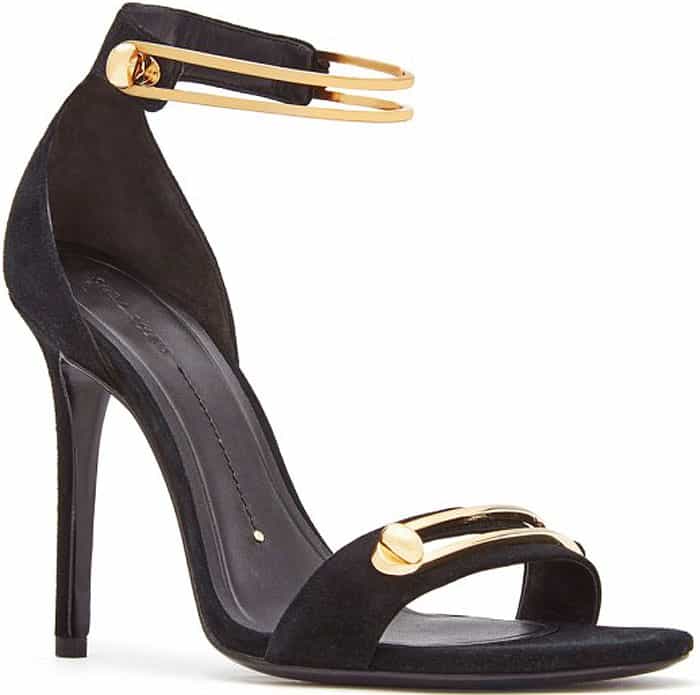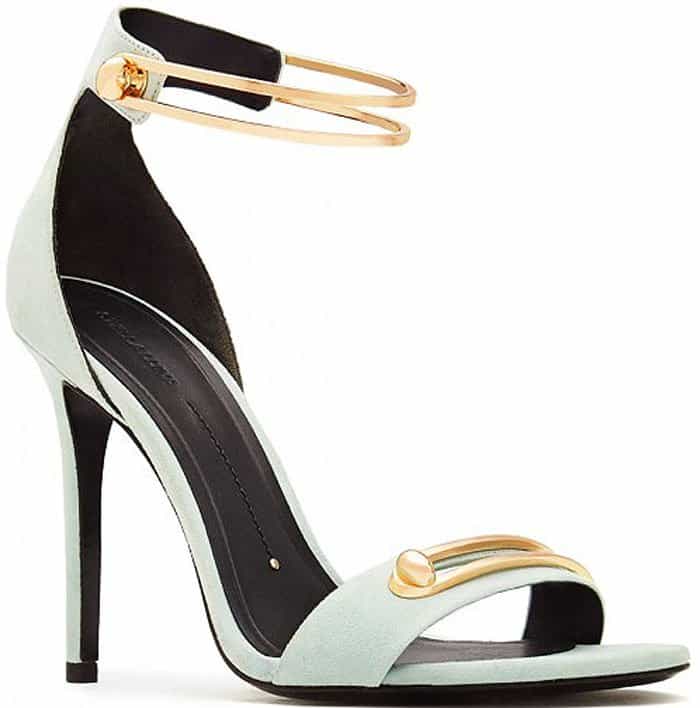 Stella Luna "Stella" Turnlock Ankle Strap Sandals, €350
Credit: Guillermo Proano / FayesVision / WENN