On July 16, Chrissy Teigen was spotted on the set of 'Extra' with freshly dyed blonde hair and a dreamy outfit. The 28-year-old model was the epitome of summer in a colorful Milly pencil skirt with a matching bralette and nude Saint Laurent "Jane" sandals.
During her appearance on the entertainment TV program, Chrissy chatted with host Mario Lopez about her new show, 'Snack-Off', a reality food competition on which she'll be a judge. With one look at the abs peeking through her Milly outfit, however, it's hard to guess Chrissy likes food so much.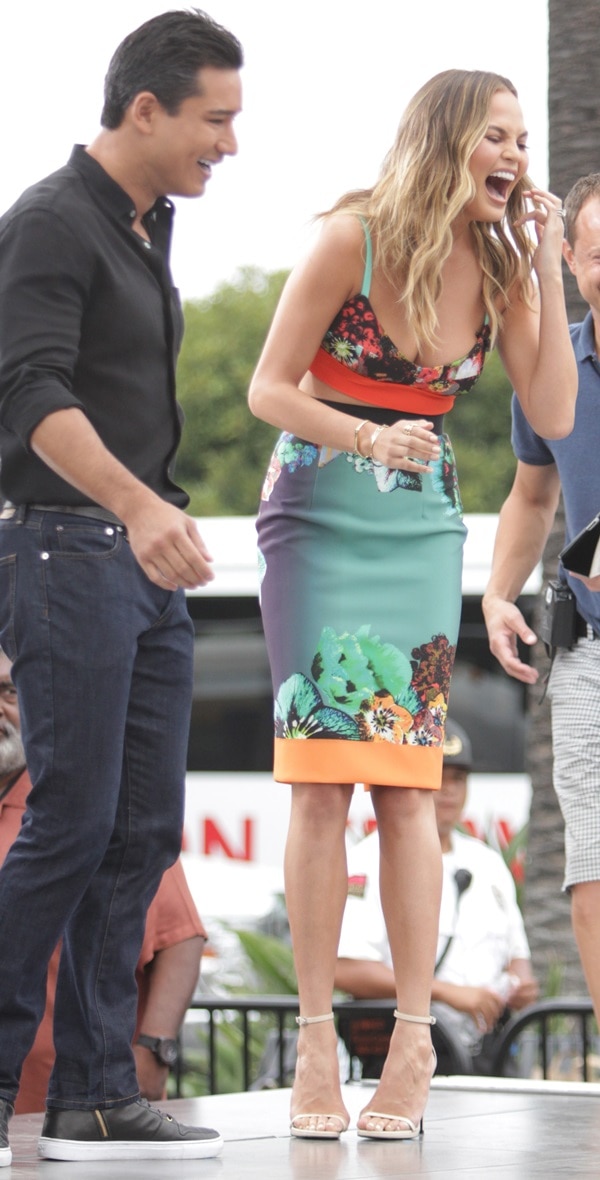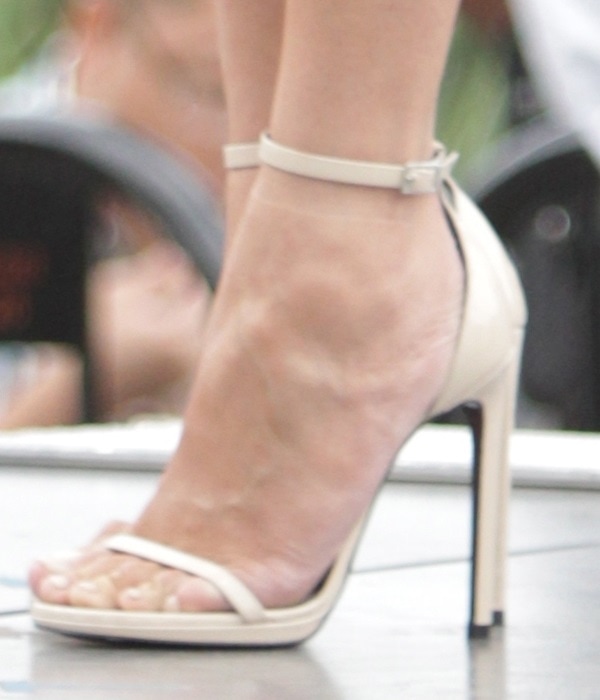 Chrissy Teigen with Mario Lopez on the set of 'Extra' at Universal City Walk in Los Angeles, California, on July 16, 2014
What do you think of Chrissy's latest look? We love the bright sea-blossom print on her skirt, and her Saint Laurent sandals were the perfect finish to the ensemble.
Saint Laurent 'Jane' remains one of the most popular styles of ankle-strap sandals among celebrities including Heidi Klum and Vanessa Hudgens. Do you own a pair?
Saint Laurent "Jane" Sandals in Nude Patent Leather, $905
Credit: Josiah True/WENN