I thought I'd share this with all the Louboutin fanatics today. Check out the 'Isolde' 160, a style specially designed to commemorate the label's 20 years in the biz of making fantastically fabulous footwear. To say that it's statement-making would probably be an understatement because the Isolde 160 is simply beyond that.
20th Anniversary 'Isolde' 160 Patent Leather Sandals, $3,995 at Net-A-Porter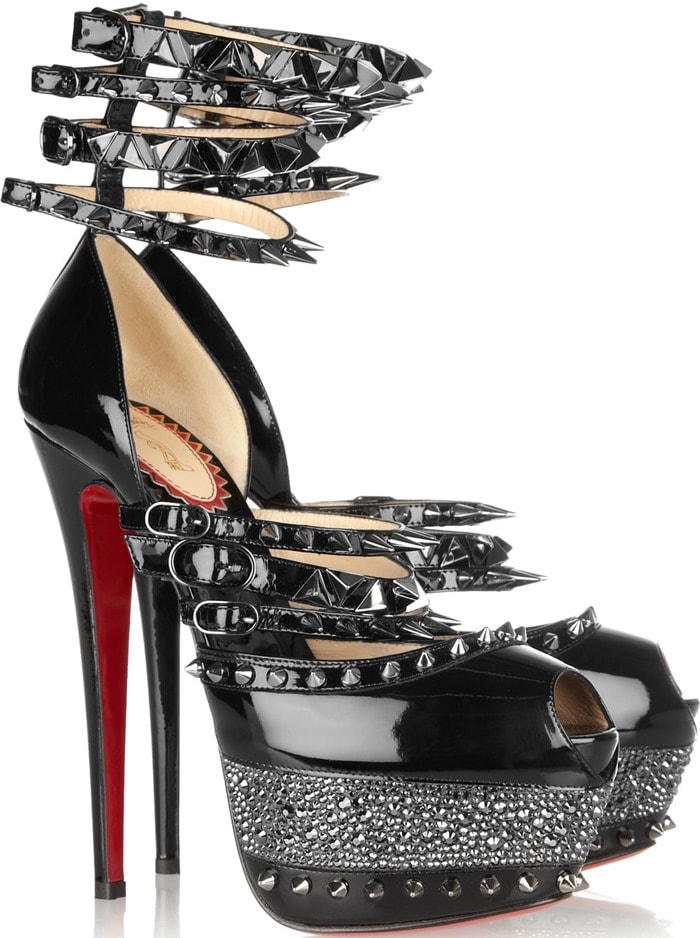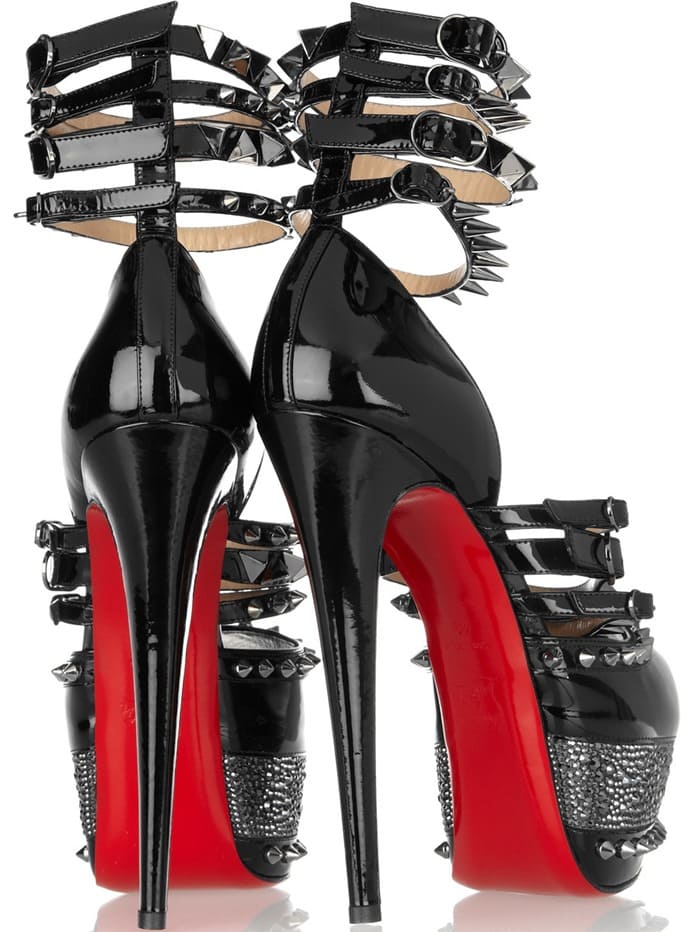 Doesn't it leave you breathless?
It's edgy, it's sexy, it's simply stunning. Sure, these red bottoms have a LOT going on to it – shiny patent leather, spikes all over, Swarovski encrusted platforms, and multiple buckled straps – but it's an insanely gorgeous mix of everything that no girl would seriously mind wearing. And I agree, there's a bit of biker chick slash dominatrix appeal going on in there, but it's the classy kind designed to tempt.
Other details of the Isolde 160  include sky high heels of about 6.5 inches, platform thickness of 2.5 (inches), and a retail price of a whopping $3995. I guess if the heels didn't scare you, the price would. However, if you're an avid fan who has to have every single pair made by Louboutin, then I'm sure you'll find a way to get yourself a pair… without robbing a bank of course. You can also get them in pink and gold:
Christian Louboutin Gold 'Isolde' Studded Metallic Leather Platform Sandals, $4,295
Christian Louboutin Pink 'Isolde' Sandals, $3,995
Better hurry if you want it, this collectible pair won't stay available for long. You can also check out how NeNe Leakes and Kim Kardashian styled them!