So, Christina Aguilera's full figure at the 2012 American Music Awards has come under fire on the Internet, as if she'd suddenly gained all of the weight overnight.
Here at Your Next Shoes, we don't really get what all the fuss is about. Christina Aguilera's Pamella Roland purple ombre gown fit her body perfectly, she worked that sleek platinum blond wig, and even her makeup was toned down by Xtina standards.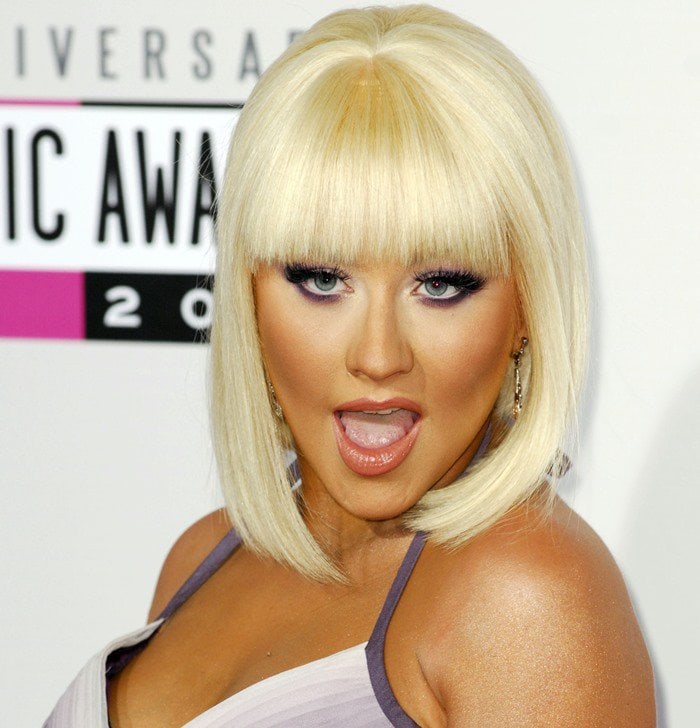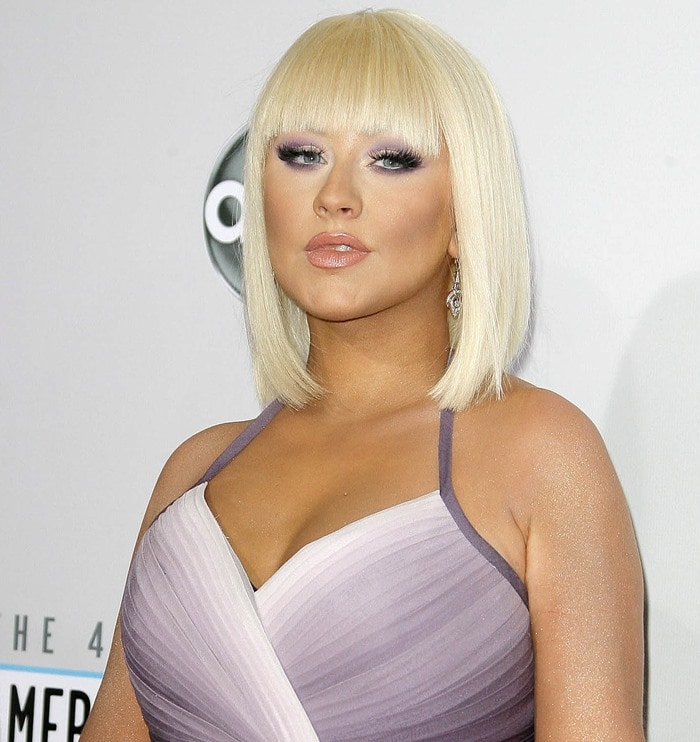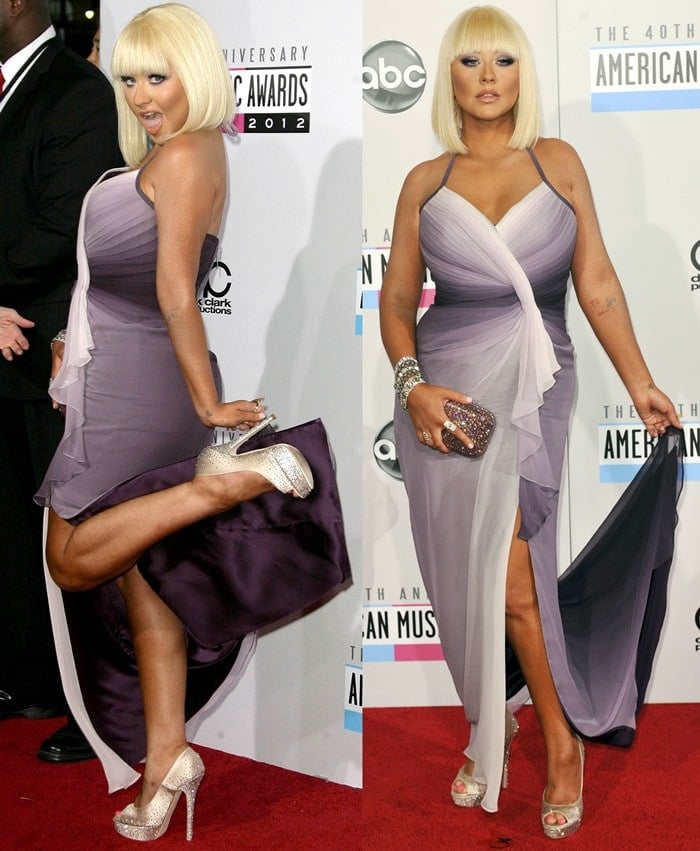 Christina Aguilera at the 2012 American Music Awards held at Nokia Theatre L.A. Live in Los Angeles, California on November 18, 2012
But then again, we are Your Next Shoes, so it's only natural we fuss not about the look but about the shoes.
Beyond all the commotion over the curves, Christina Aguilera did have some fab footwear on at the 2012 AMAs. She clearly knew it, too, because she posed holding the hem of her dress up on the red carpet.
Here are the shoes up close:
Christina Aguilera's sparklers are these Jimmy Choo "Sugar" crystal-studded satin peep-toe pumps:
Jimmy Choo "Sugar" Crystal-Studded Satin Peep-Toe Pumps, $1,495
These are from the Jimmy Choo Cruise 2012 collection and are widely popular as bridal shoes. They're sold out now, but the exactly similar (except for the color) "Salt" pumps are now available for pre-order at Nordstrom: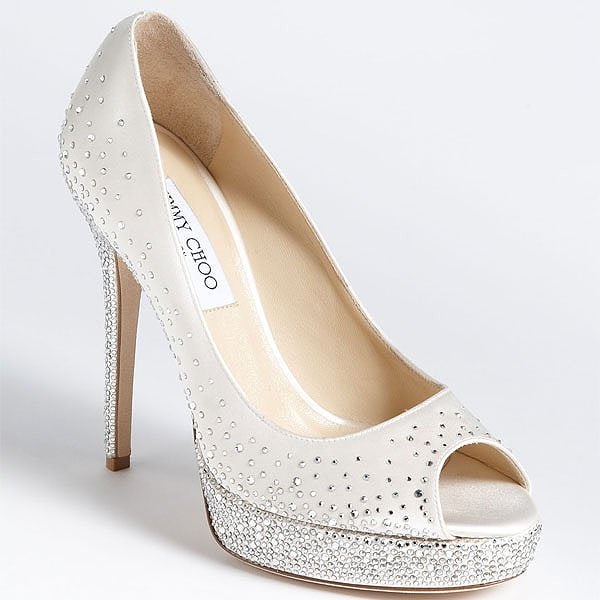 Jimmy Choo "Salt" Crystal Studded Satin Peep-Toe Pumps, $1,395 at Nordstrom
For a look-for-less option, try the cute Luichiny pair with a smattering of sparkly stones on the satin upper at Amazon:
Luichiny "Troop Pers" Studded Peep-Toe Pumps, $67,49-$89.99
Credit: Visual / WENN / Adriana M. Barraza