Christina Milian may have turned 35 but age isn't stopping her from celebrating what looked like an "almost-birthday-suit."
The pop star left very little to the imagination as she was escorted into the Los Angeles restaurant Catch by two of her friends. Christina's friends blocked her view for what we assume was a surprise party.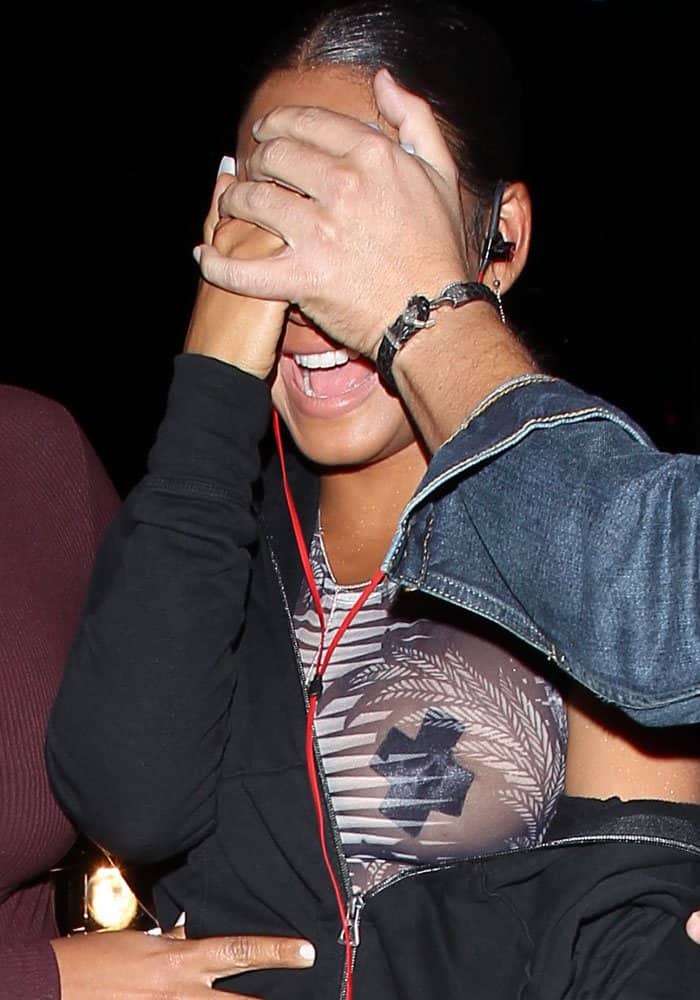 Christina Milian celebrates her 35th birthday party at new Hollywood restaurant Catch in Los Angeles on September 27, 2016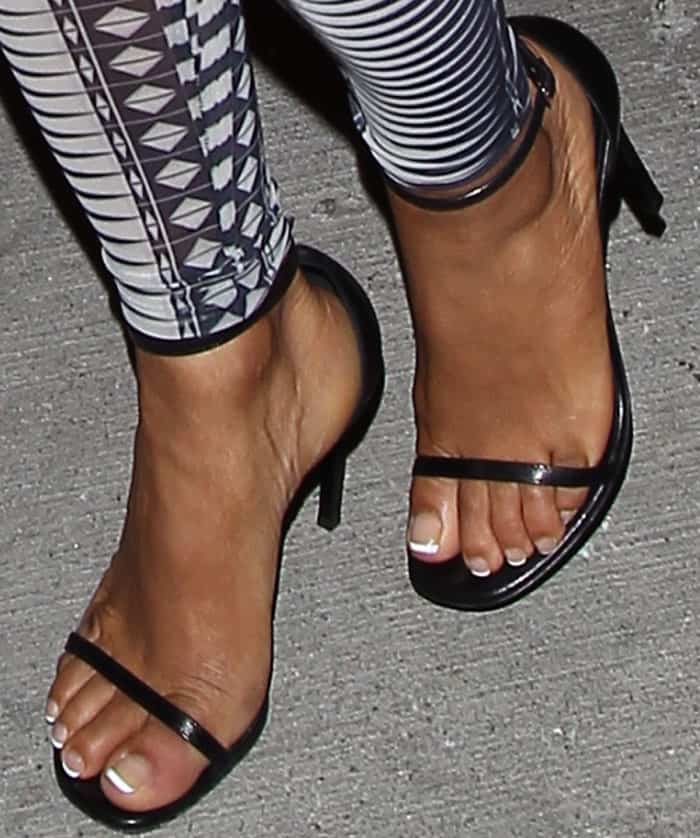 Christina celebrates her 35th birthday in the Saint Laurent "Jane" sandals
Christina wore a see-through fitted Fashion Nova jumpsuit that showed off her thong underwear underneath. The pop star didn't bother to wear a slip of any kind to cover her girls, opting instead for nipple tape. Or maybe it's electrical tape? The 35-year-old finished her look with a pair of Saint Laurent "Jane" sandals.
We really don't have anything nice to say about this look aside from the fact that there is a fine line between sexy and trashy. Also, we'll never understand those X marks.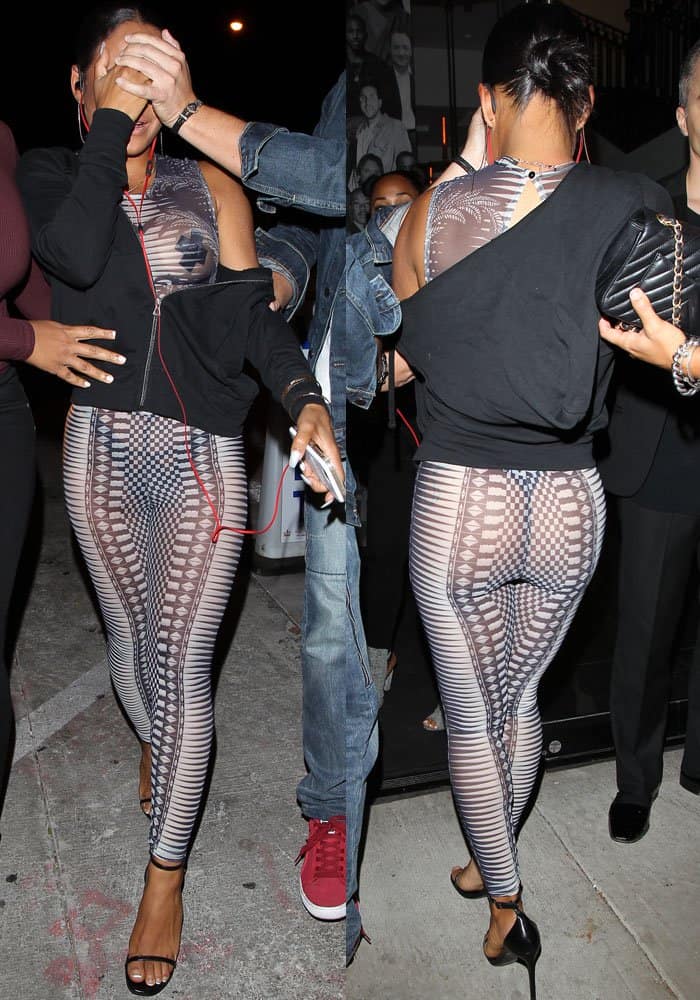 Christina steps out in a racy Fashion Nova jumpsuit for her birthday celebration
Outfit choice aside, we love that Christina enjoyed her surprise celebration with family and friends. The birthday celebrant also showed off gigantic letter balloons that spelled out "TINA," even uploading a photo of herself posing with them.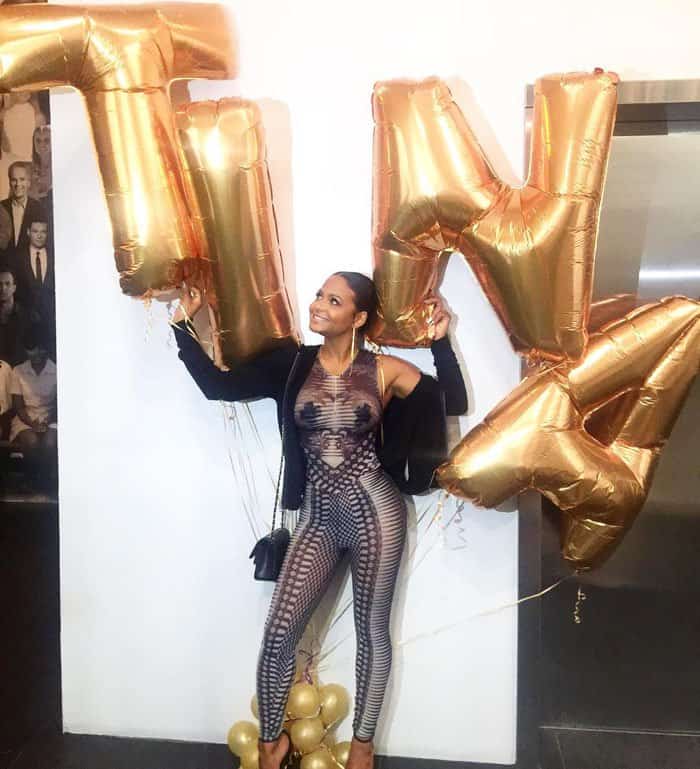 Christina poses with her birthday balloons
Grab the classic Saint Laurent "Jane" sandals at Net-A-Porter and Nordstrom.
Saint Laurent "Jane" leather sandals in black, $695 at Net-A-Porter and Nordstrom
Credit: Christina Milian's Instagram / 3rd Eye / WENN