Singer and actress Christina Milian looked stunning as ever at the Elton John AIDS Foundation Academy Awards Viewing Party.
She made heads turn and jaws drop as she strutted the red carpet in a white gown with a thigh-high slit.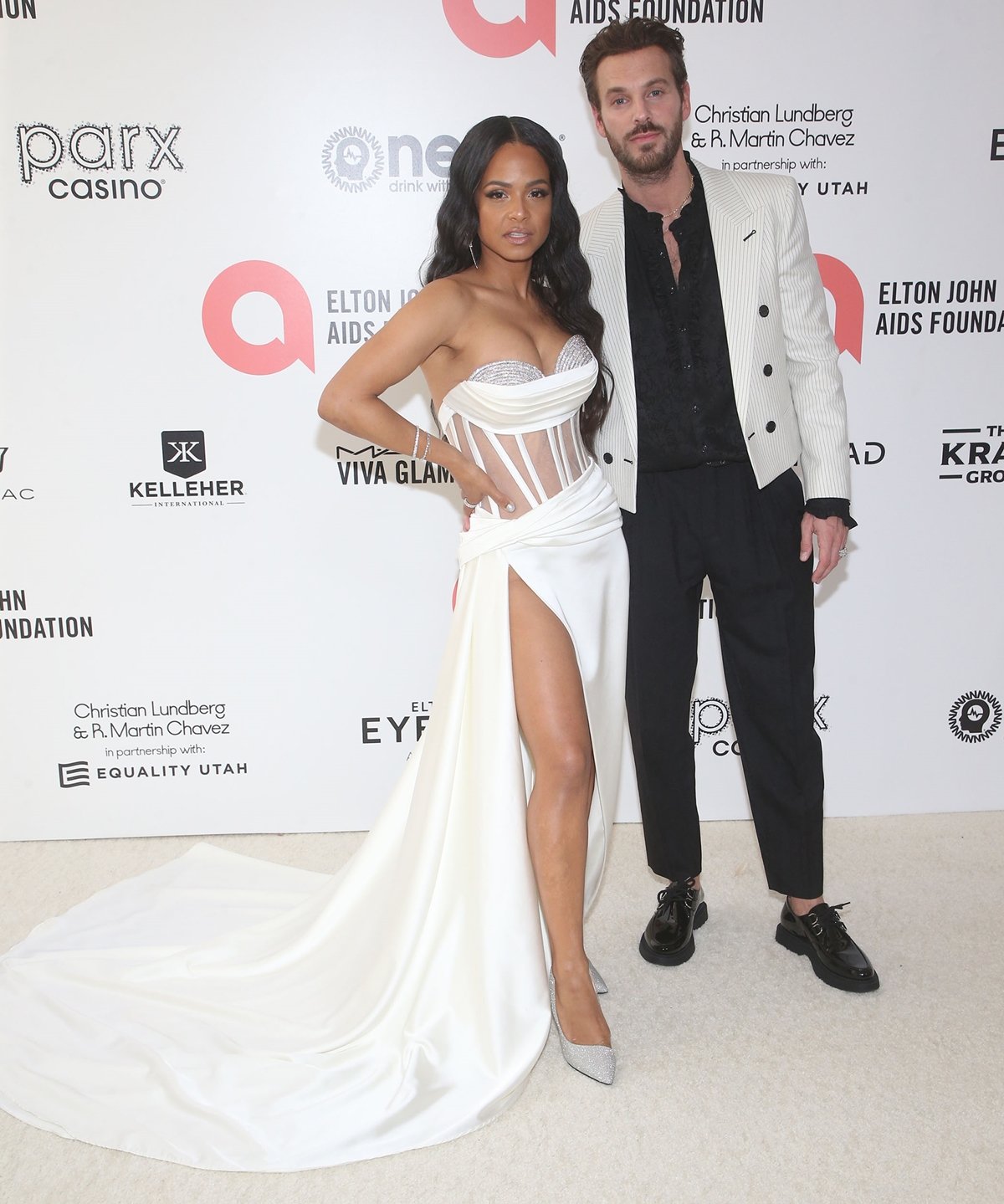 Christina Milian in a white EDITÉ bustier dress and her husband Matt Pokora at the Elton John AIDS Foundation's 30th Annual Academy Awards Viewing Party on March 27, 2022, in West Hollywood, California (Credit: Fayes Vision / Startraksphoto)
The dress also featured structured fabric with sheer portions in between across her midsection, sparkly silver pieces peeking out to cover her breasts, and a train.
Milian completed her look with diamond jewelry and sparkly silver Enrico Cuini pumps while leaving her hair in long beachy waves.
The When You Look at Me singer took to Instagram to share close-ups of her look, as well as behind-the-scenes footage of the exclusive party. She noted that the event was a date night for her and her husband, French singer M. Pokora.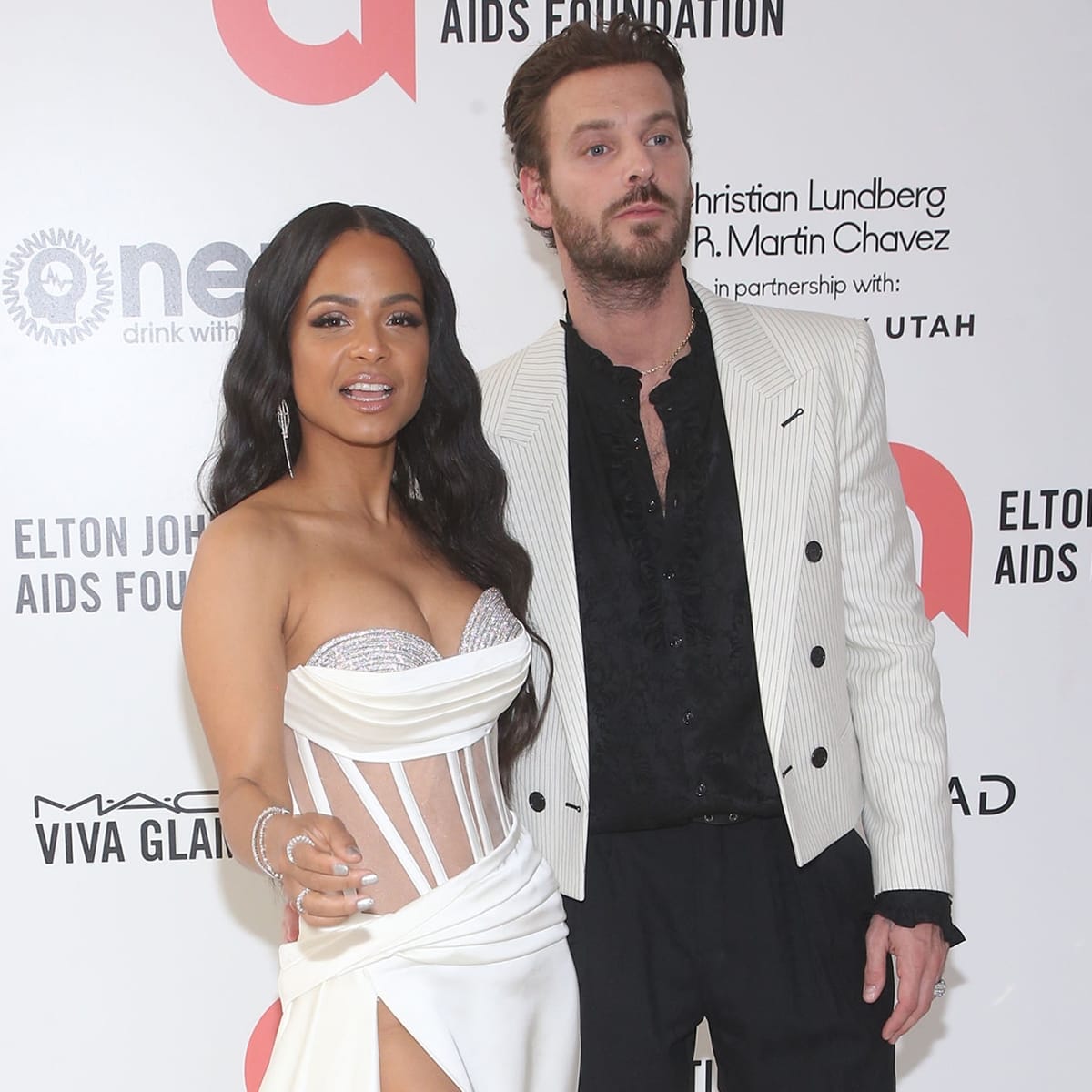 Christina Milian and Matt Pokora met at a restaurant in France and quickly fell in love (Credit: Fayes Vision / Startraksphoto)
Meeting at a restaurant in Saint-Tropez, France in August 2017, the couple married in Paris, France on December 9, 2020. They welcomed their first child, Isaiah, in January 2020, and another baby boy named Kenna in April 2021.
"So we switched numbers, found out we had the same birthday that night, and it was like the stars aligned," she told to E! News' Daily Pop about their first meeting.
She is also mom to 11-year-old daughter Violet Madison Nash, whom she shares with her ex-husband The-Dream.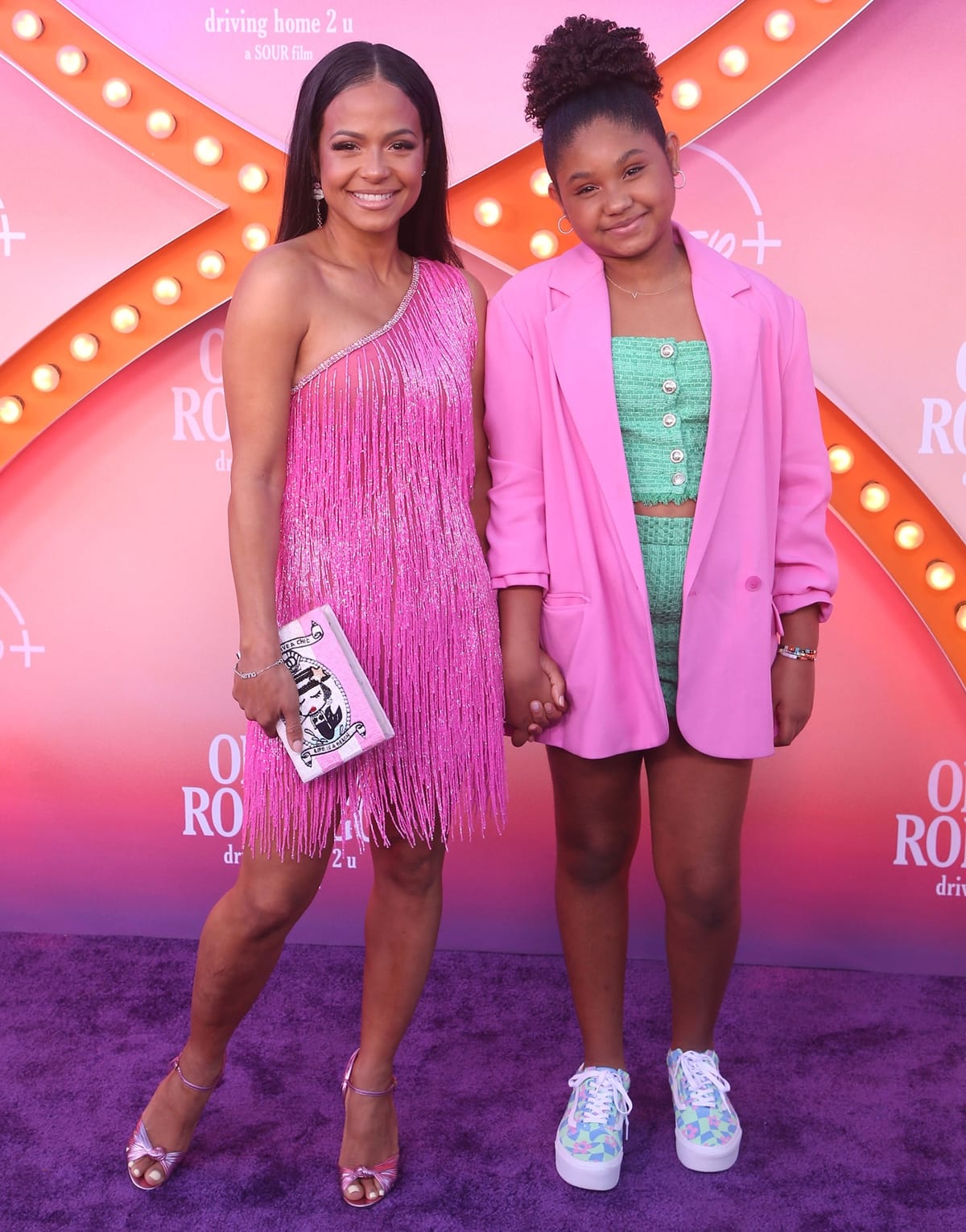 Christina Milian and Violet Nash attend the premiere of "Olivia Rodrigo: Driving Home 2 U (A Sour Film)" at Regency Village Theatre on March 24, 2022, in Los Angeles, California (Credit: Faye's Vision / Cover Images / INSTA)
In 2010 and 2011, Kim Kardashian was spotted several times in her favorite Report Signature "Fairfax" thigh-high boots again but she's not the topic of this post.
She did, however, got me searching for thigh-high boots from Report Signature. You can imagine just how round my eyes became when I chanced upon these Report Signature Steinway thigh-high boots at Shopbop:
Report Signature Steinway Over the Knee Boots, $525
These jersey over-the-knee platform boots feature a leather toe cap and top line
How unbelievably sexy are these jersey over-the-knee platform boots? That's scuba suit neoprene fabric interchanged with the leather strips so you know that these boots are meant to fit tightly like a second skin.
These aren't boots that you just throw on and just forget about — these are boots that wear willingly, knowing full well that you're going to turn heads, get stared at, and very possibly get a few catcalls.
These are boots to wear when you want to break out that sexy little dress or those hot pants. These are the boots to wear when you've got a surplus of CONFIDENCE.
Recording artist Christina Milian performs live "Zipper" and Did it Low" at the LA Fashion Week on October 15, 2010 (Credit: WENN / FayesVision)
In October 2010, Christina Milian wore them with a sassy leopard print leotard while performing her new song "Zipper" along with her fan-favorite "Dip It Low" at Los Angeles Fashion Week.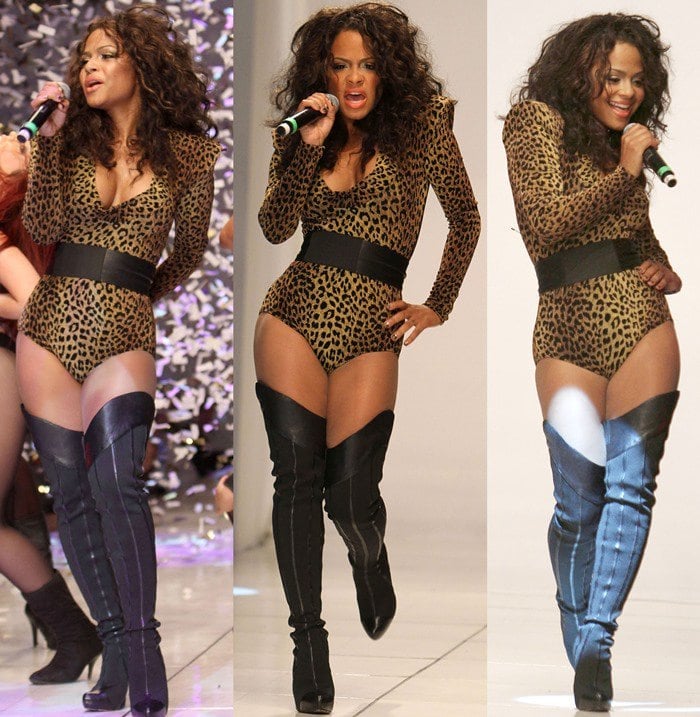 Christina Milian rocks jersey over-the-knee platform boots (Credit: WENN / FayesVision)