When we think of Christina Milian, we always find ourselves picturing Juicy Couture furry sweats. She really seems to be perpetually stuck in the last decade.
But, lucky for Christina, stylists exist, and a small team of them managed to put her together in a fabulous metallic look at the 2017 MTV Video Music Awards.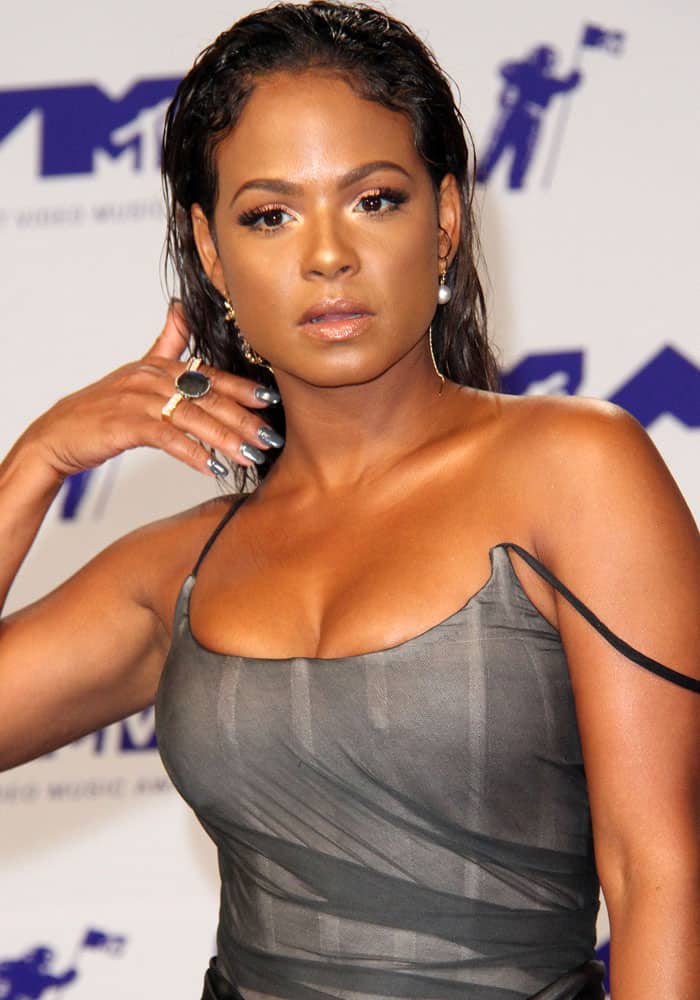 Christina Milian at the 2017 MTV Video Music Awards (VMAs) held at The Forum in Los Angeles on August 27, 2017.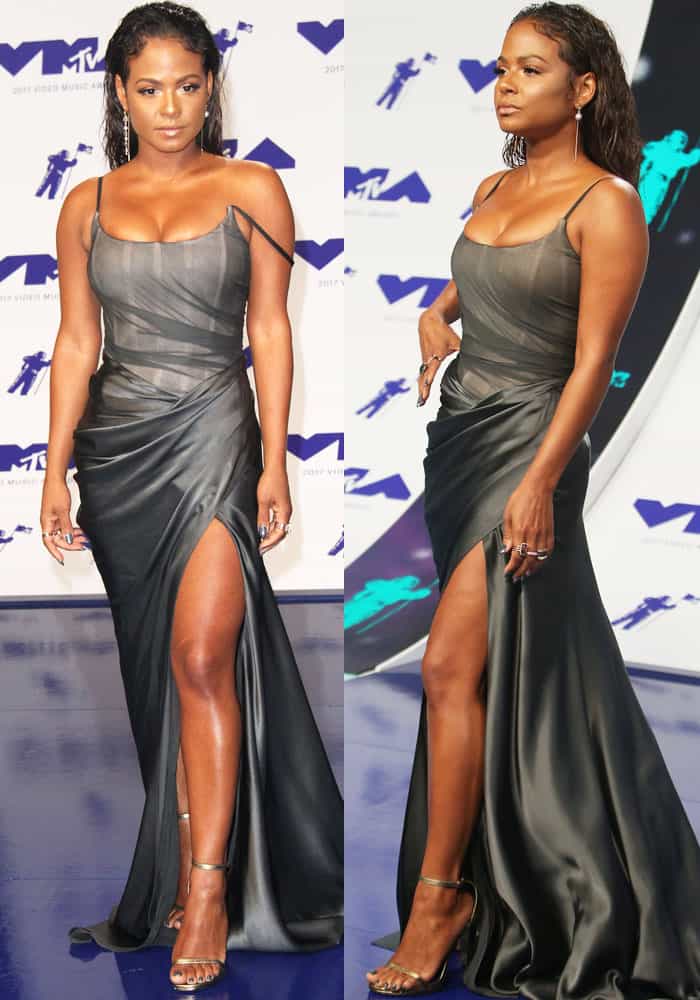 Christina exudes confidence in a beautifully-fitted Dennis Basso couture dress.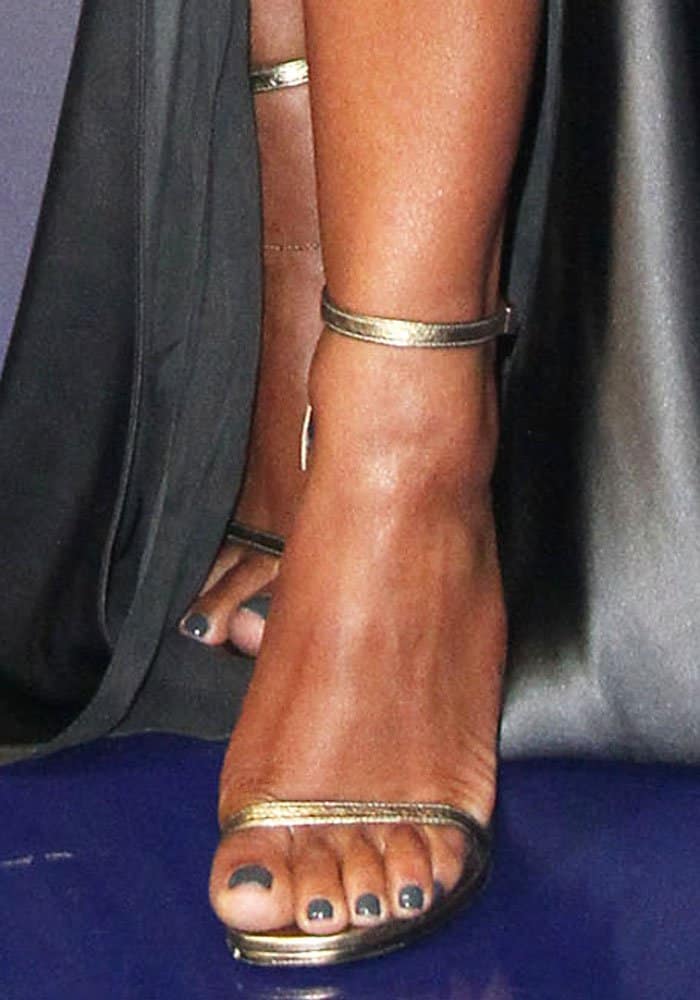 Christina adds a slight touch of copper with a pair of Saint Laurent "Jane" sandals.
Christina's chrome-colored dress from Dennis Basso was one of several metallic-colored frocks we spotted at the event, and we have to admit that Christina wore hers well, and could even be considered fierce competition for the other shimmering guests.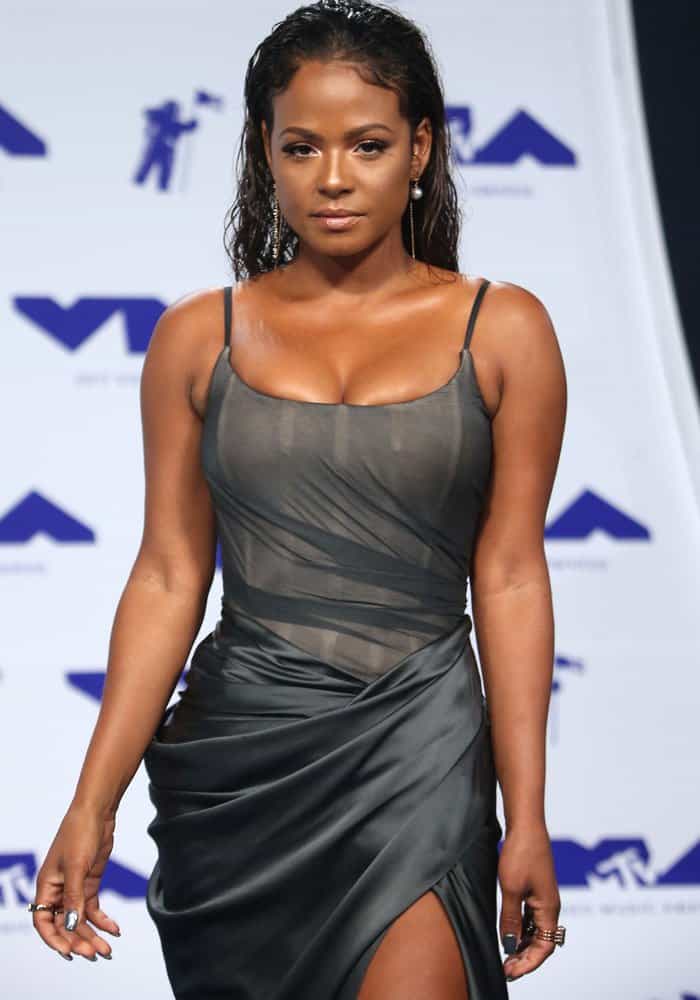 Christina showed off her curves in a shapely bodice.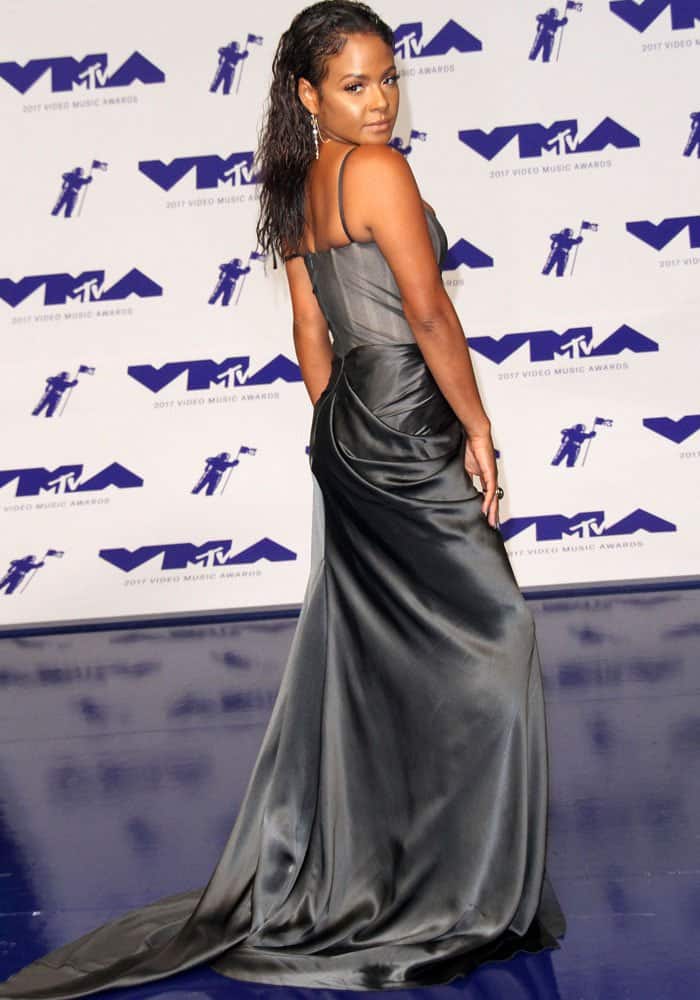 The singer shows off the back of her satin couture dress.
Christina picked out a beautiful satin gown that flowed with her every move. While her chest looked like it could use a little breathing room, we love the moulin rouge-ish vibe of her corset bodice.
What we love most about the look was the delicate pleating around her hips, and how it accentuated her shapely hips.
Christina finished her look with wat hair ala Kim Kardashian, Anne Sisteron jewelry, and Saint Larent "Jane" sandals.
Shop Christina's Saint Laurent "Jane" sandals at Neiman Marcus.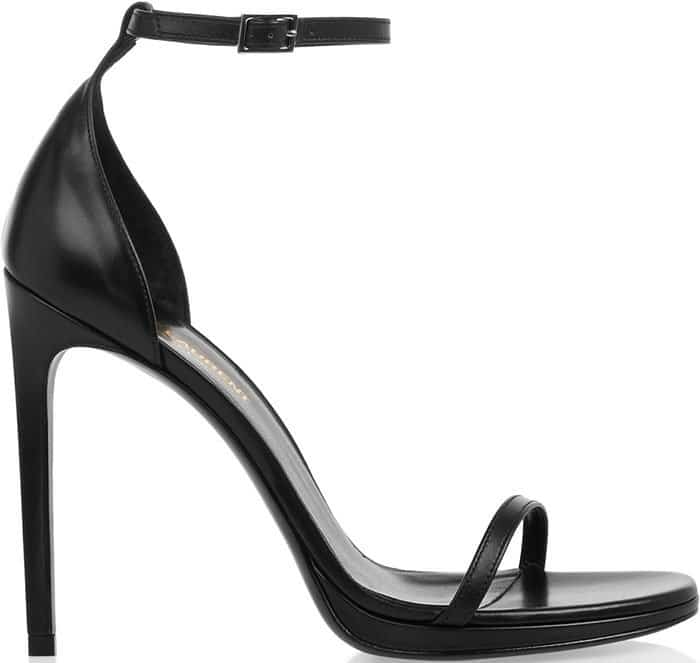 Saint Laurent Paris "Jane" ankle-strap sandals, $695
Credit: Guillermo Proano / Adriana M. Barraza / FayesVision / WENN