The 26-year-old television personality, fashion designer, and actress attended the 24th Annual Footwear News Achievement Awards on Tuesday.
With her baby bump clearly showing, Kristin Cavallari had the honor of presenting Bob Goldman, the CEO of Chinese Laundry, the award inducting him into this year's Footwear News Hall of Fame.
Kristin Cavallari at the 24th Annual Footwear News Achievement Awards in New York City on December 3, 2013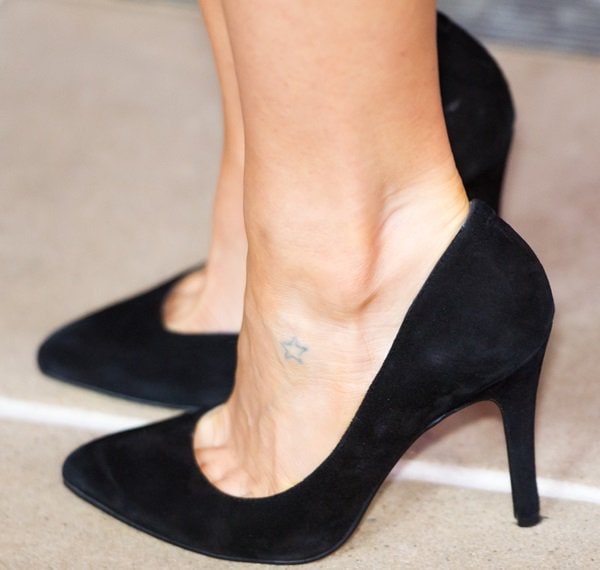 Kristin Cavallari shows off her feet in black Copertina suede heels

Kristin also shared this photo on Instragram: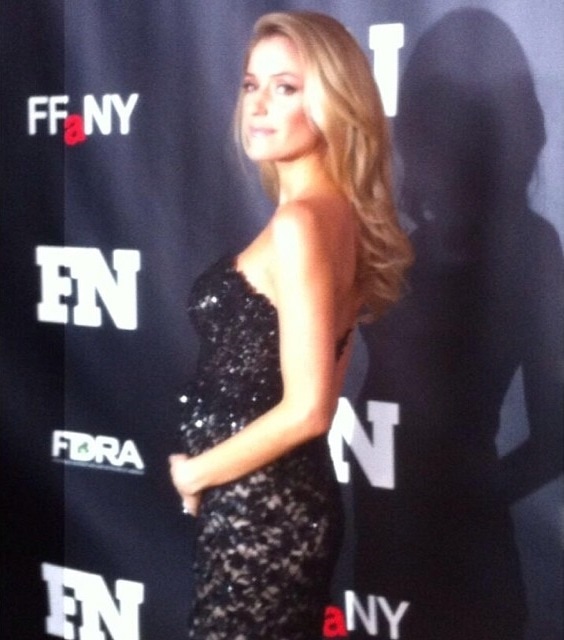 Kristin Cavallari's Instagram photo with the caption "Had a great time tonight…congrats again to @chineselaundry 's CEO Bob Goldman on his hall of fame award!"
The Denver-born actress styled a sweetheart-cut dress featuring black lace over a white underlay with black 'Copertina' suede heels from her own shoe line. Kristin's posh pumps are available in a variety of colors.
Kristin Cavallari's Chinese Laundry Copertina Pumps, $25.88 – $129.99 at Amazon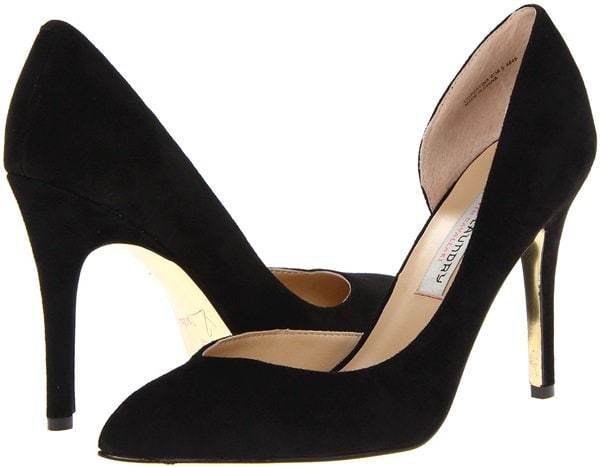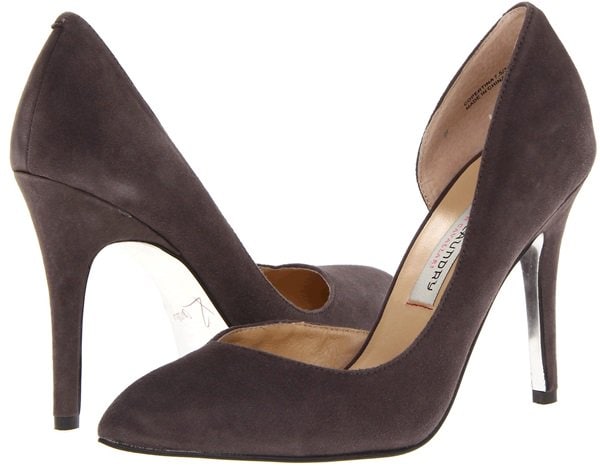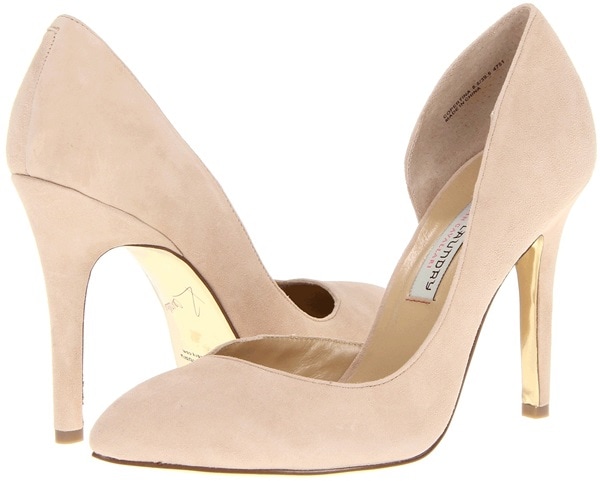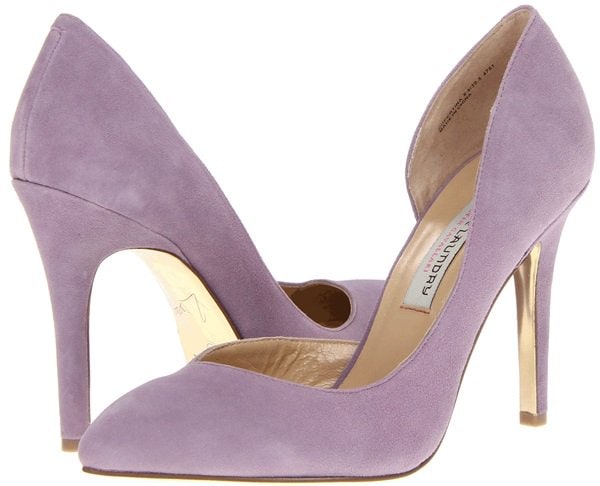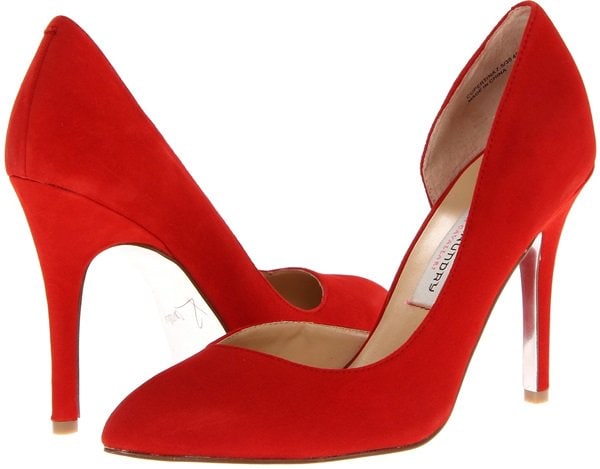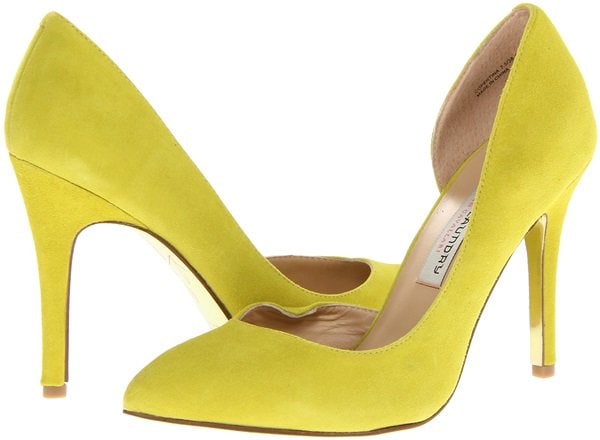 Do you like the way Kristin styled these shoes? The reviews at Zappos so far are all positive. Here's just one example:
I love this shoe! The leather is soft and seems of great quality. If you fear a drastic pointy-toe, these aren't even as pointy as they appear in the picture — the tip is rounded off beautifully. My main point though is the comfort! I was worried the cut out would make my foot not feel secure when I walked, but they way the shoe wraps around the inside of my foot and almost into my arch works perfectly.

The back of the shoe also wraps around my heel nicely. (I always have trouble with my heels slipping out of pumps, but not with this one!) These do not feel as high as they are and are so easy to walk in. They seem true to size, or maybe even run a little small. I often squeeze into a 7 so my heel won't slip out of pumps, but the 7.5 fits perfectly in these. A 7.5 is what I normally wear in all flats, boots, etc. Oh, and this is my first pair of Chinese Laundry…I didn't think I liked them before now!
We also want to share with you one more style from Kristin's shoe line that she recently posted on Instagram. These sexy booties are available in four color variations.
Kristin Cavallari's Chinese Laundry "Lavish" Booties, $53.99 – $89.50 at Nordstrom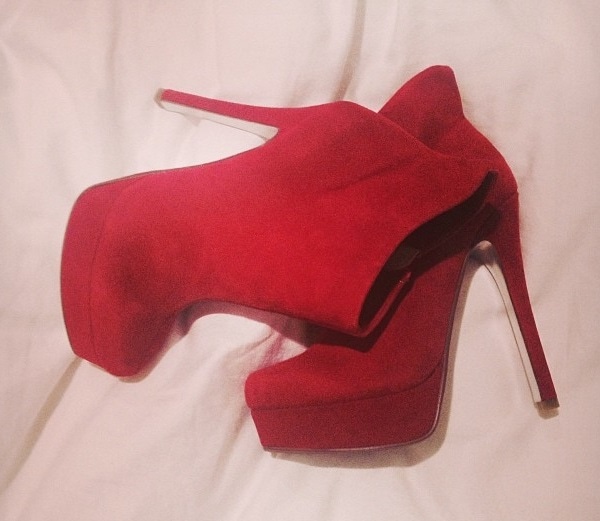 Credit: Kristin Cavallari by Chinese Laundry / Kristin Cavallari's Instagram