If you're in search of some style inspiration for summer, I suggest you take it from Jamie Chung. Regardless of whether she is on the red carpet or just out for a casual stroll, the 30-year-old actress never fails to look stylish.
Jamie Chung in tattered denim cutoffs out shopping on Melrose Avenue in Los Angeles on June 7, 2013
Just the other day, we spotted her in a chic outfit while shopping on Melrose Avenue. She paired a blazer with a white tank top and tattered denim cutoffs.
Jamie Chung's showed off her toes in pink and nude shoes
The outfit was completed with a pink clutch and matching pink and nude heels.
Jamie Chung's mixed-media sandals from Coye Nokes
Many women prefer to wear flats when shopping, but if you're as comfortable in heels as you are in flats (which seems to be the case with Jamie), why not?
Her mixed-media sandals from Coye Nokes feature pink suede and natural leather bands with adjustable slingback straps in metallic gold, 0.5-inch platforms, and 4-inch wooden heels.
Coye Nokes "Hana" Sandals in Pink, $345
You can also get them in canary yellow and in tangerine.
Coye Nokes "Hana" Sandals in Canary, $385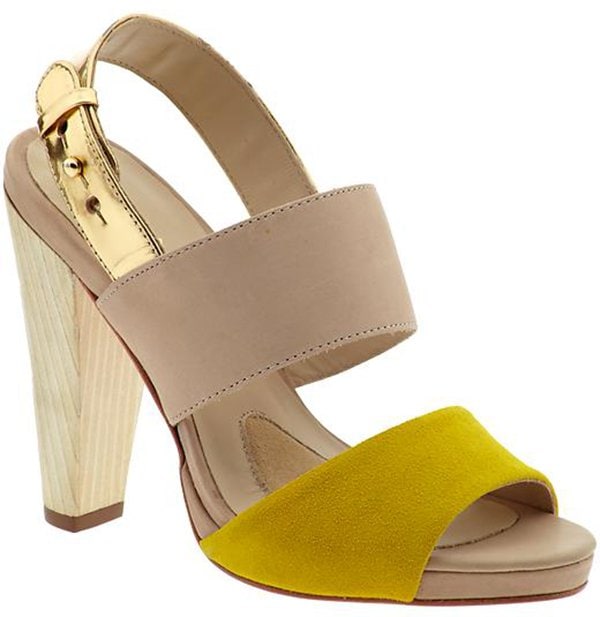 Coye Nokes "Hana" Sandals in Tangerine, $385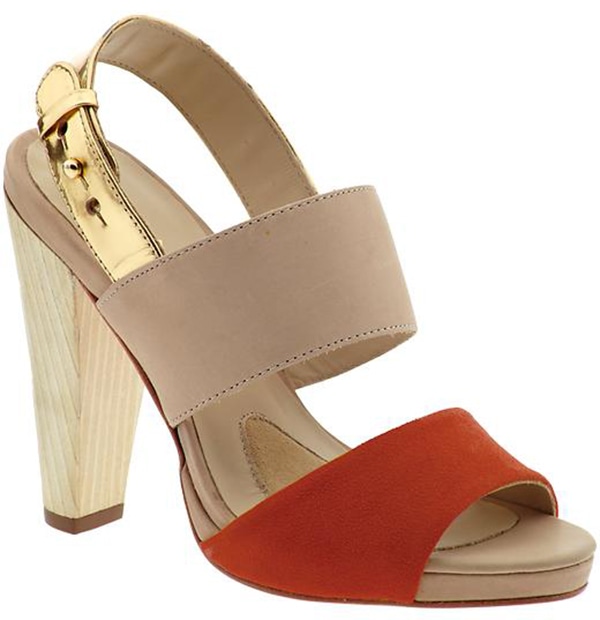 Credit: Ryan / WENN