Halloween is just around the corner, so we are extra watchful for odd-looking purses that have just the right amount of creepiness to celebrate the popular holiday.
Since we obviously have good taste in bags, we're not out for weird or horrific-looking purses to use for trick-or-treating. What we want to share with you are standout bags that are sophisticated enough to carry all year round.
If you have a penchant for odd-looking accessories or have a quirky sense of style, you will love this latest edition of designer purses that we've rounded up. The totes, shoulder bags, and clutches featured below all exhibit weirdness exquisitely.
From furry silhouettes to unusual embellishments, such as a disembodied hand or teeth in a metal skull, these designer finds are sure to turn heads everywhere!
1. Fendi Baguette Monster Tote, $2,201.98
2. Benedetta Bruzziches "Carmen" Quilted Leather Clutch, 988
3. Stella McCartney "Super Hero" Tote Bag in Black/Yellow, $995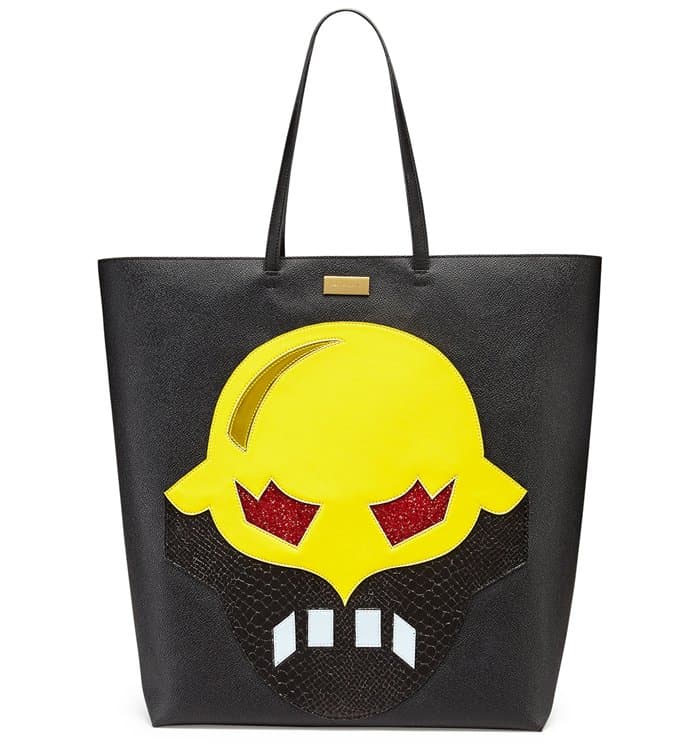 4. Ines Figaredo Graphite Hamlet Clutch, 2,748