The world has watched Dakota Fanning go from the adorable 7-year-old in "I Am Sam" to the full-fledged lady she is today. While we enjoy seeing her take on more challenging roles, we do miss the adorable little girl with an impeccable acting skill.
Just for a morning, Dakota decided to give us a glimpse of her child star self by wearing an all-pink look.
Dakota took us right back to her childhood as she arrived at Rome, Italy for her "Please Stand By" photo call.
Dakota Fanning at the 12th annual Rome Film Festival for the photo call of "Please Stand By" in Rome, Italy on October 31, 2017.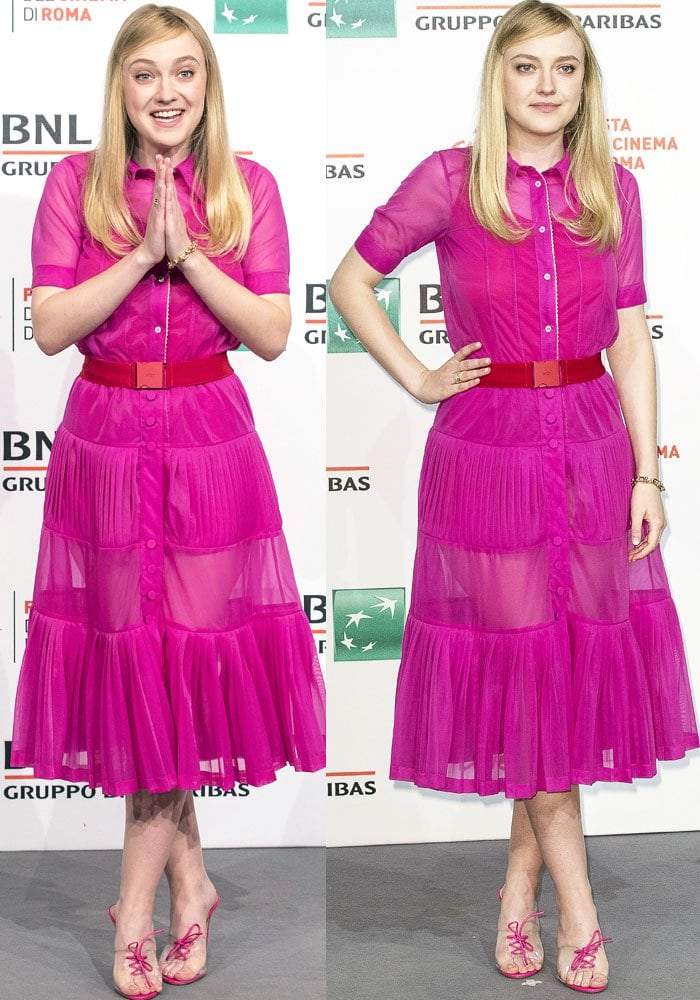 Dakota takes a page out of Elle Woods' style files in an all-pink No. 21 ensemble.
Dakota looks like she raided Elle Woods' "Legally Blonde" wardrobe, opting for an all-pink organza look from No. 21. A pink sheer shirt was seamlessly attached to a pleated skirt to make the outfit look like a dress. A red belt pulled both pieces together.
The actress was ahead of the season by wearing the upcoming footwear rage: PVC mules. Dakota picked out the pink Gianvito Rossi "Plexi Closet" pair to complete her ensemble.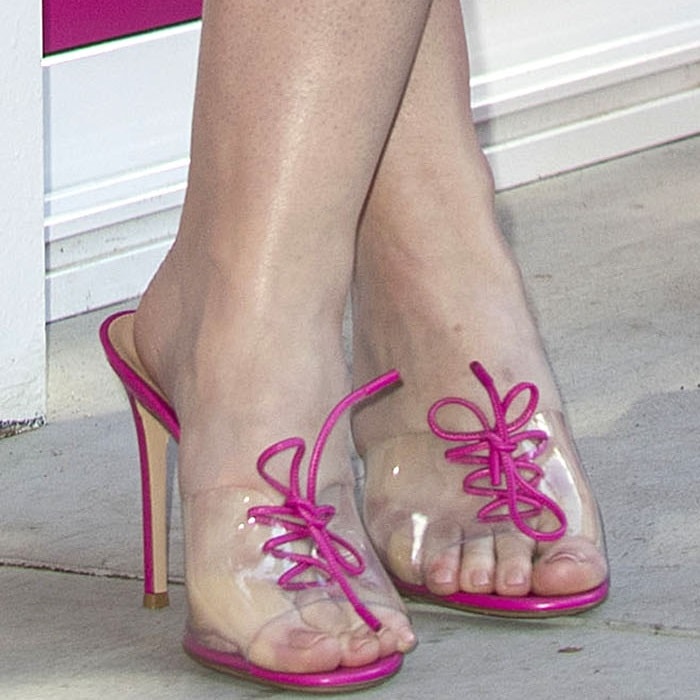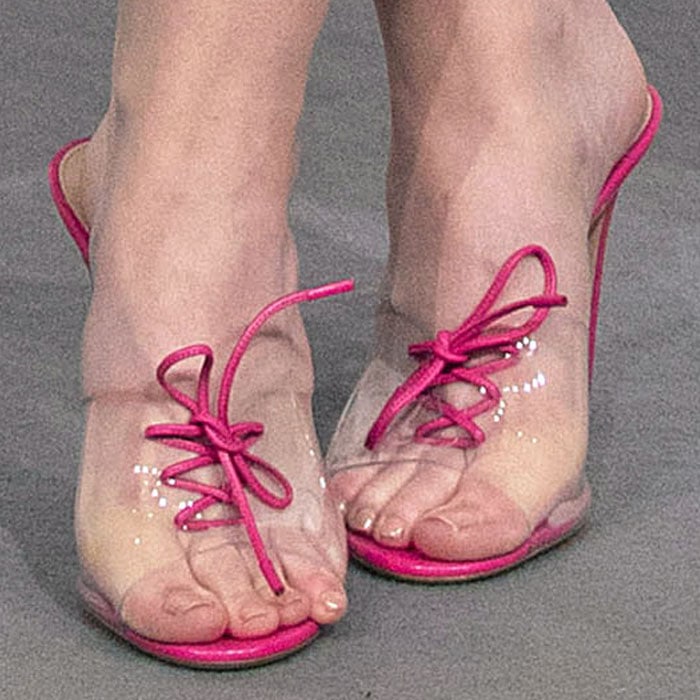 Dakota wears a playful pair of Gianvito Rossi "Plexi Corset" mules.
Dakota goes for a sweet look that matches the film festival's color theme.
Later that night, Dakota shed her little girl pink and slipped into a perfectly fitted J. Mendel dress, something that was a little more sophisticated for the occasion.
Dakota wore a delicate Tiffany & Co. crystal necklace around her neck and wore two flower earrings on one ear, simulating an ear cuff.
A pair of Christian Louboutin "Louloudancing" platform sandals remained hidden beneath her floor length dress.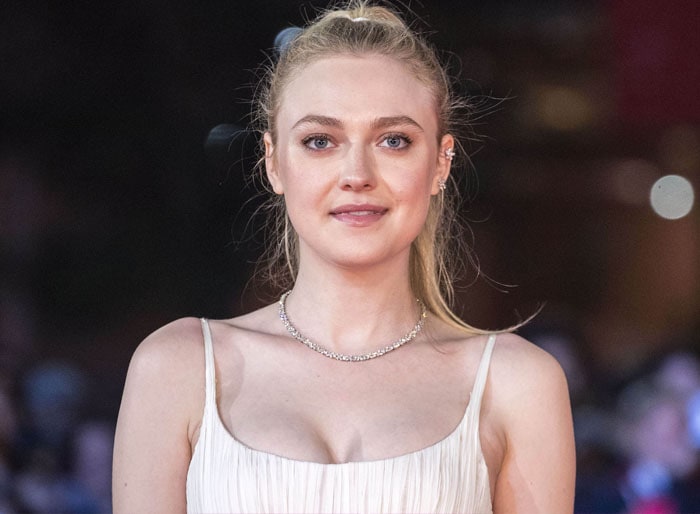 Dakota is a vision of elegance at the red carpet premiere later that night.
Dakota floated on the red carpet in a J. Mendel dress.
The actress jokingly said her hairstylist scolded her for readjusting her ponytail after the actress mindlessly toyed with her pony on the red carpet — all caught on camera, of course.
Despite the fuss over her hairstyle, Dakota seemed to enjoy her night. The actress was seen receiving a fun gift from an Italian fan and happily taking a video with him.
Dakota mindlessly adjusts her ponytail mid-interview.
Shop next season's footwear rage early at Neiman Marcus.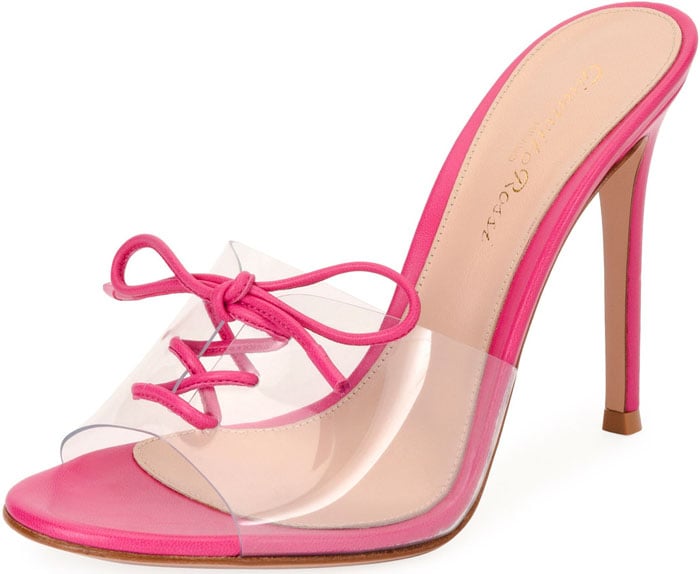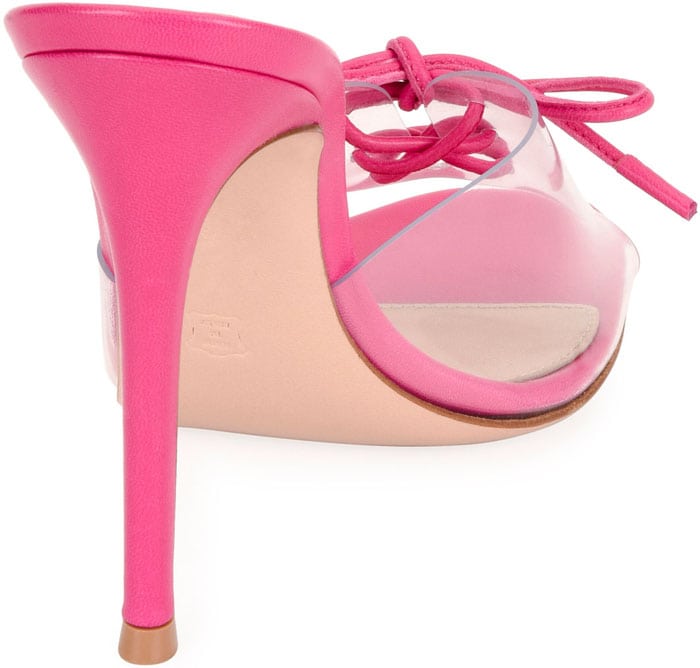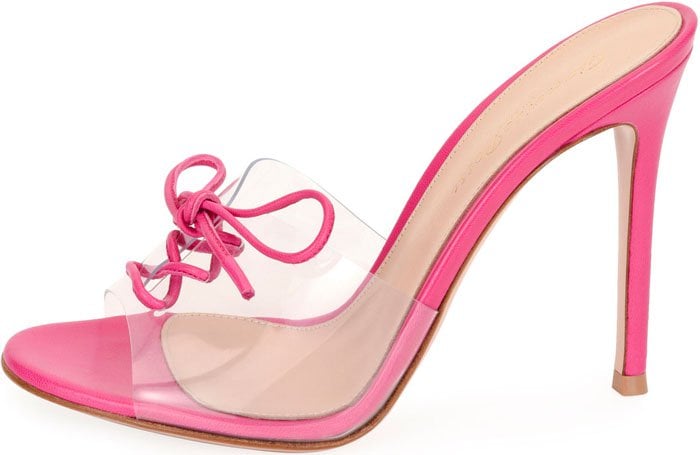 Gianvito Rossi "Plexi Corset" mules, $695
Credit: Daziram / Future Image / WENN