Demi Lovato's latest album "Tell Me You Love Me" has finally dropped, and it absolutely did not disappoint. Just check out the reviews at Amazon.
The pop star went straight to work, hopping on a plane to London to make sure her songs were being given the airtime they deserve.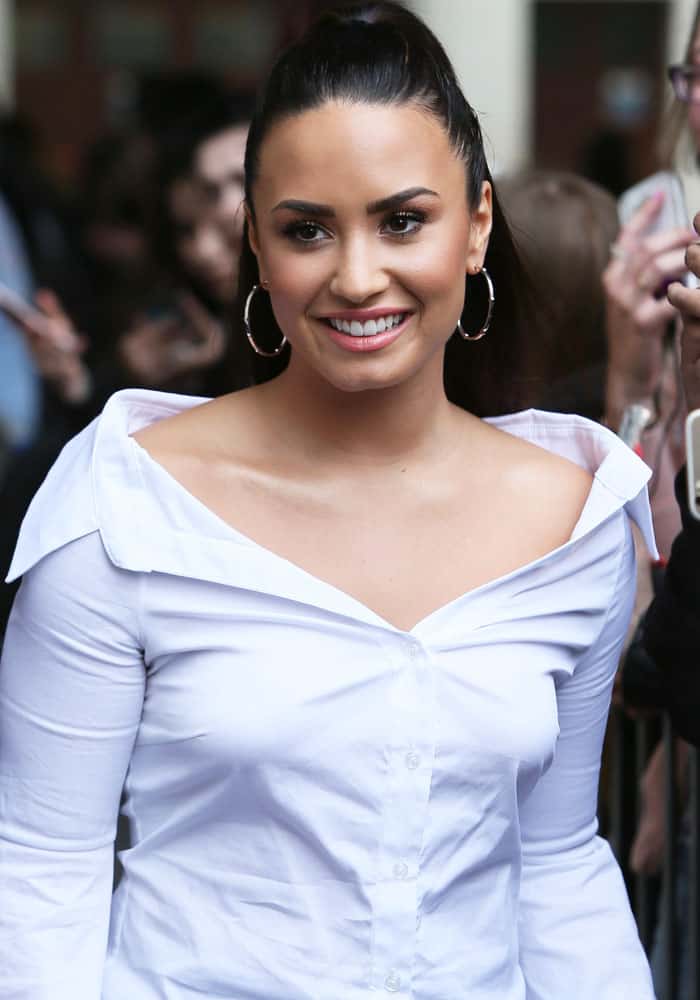 Demi Lovato promotes her album at Kiss FM Studios and BBC Radio 1 Studio in London on September 27, 2017
Demi Lovato was spotted outside BBC 1 Radio and Kiss FM Studios to push for her latest songs "Tell Me You Love Me," "Sorry Not Sorry" and "Sexy Dirty Love."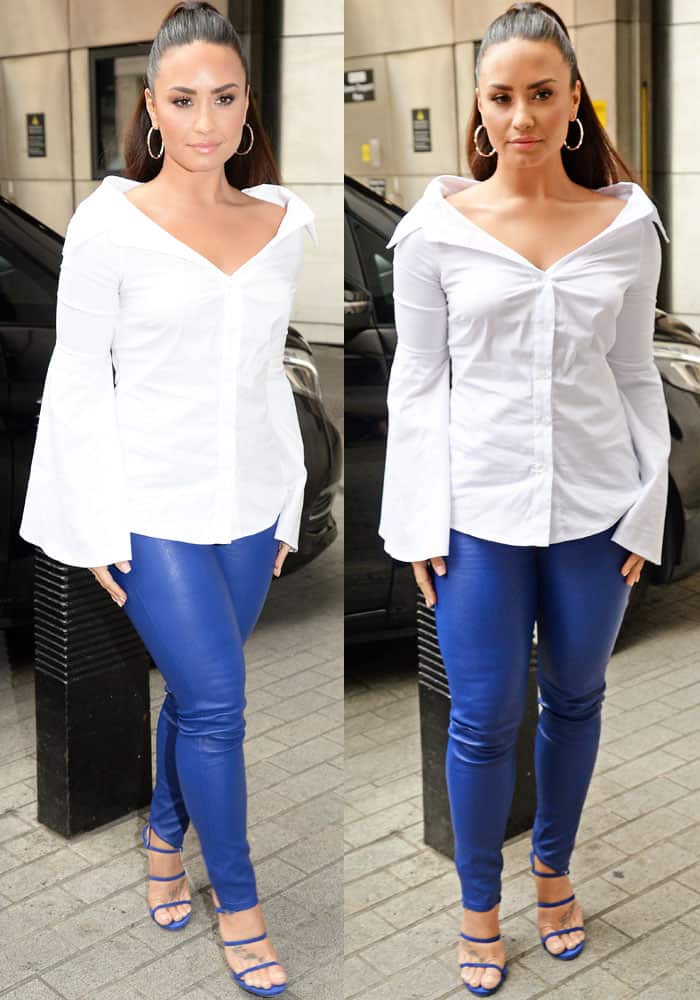 Demi looked fresh in a crisp Caroline Constas "Persephone" shirt and Manokhi "Second Skin" trousers
Demi Lovato matches her pants with blue Stuart Weitzman Courtesan shoes
Demi Lovato shows off her sexy feet and foot tattoo in blue sandals
Demi opted for a crisp look with the open-shouldered "Persephone" shirt by Caroline Constas. A pair of blue "Second Skin" pants by Manokhi contrasted the neutrality of her top.
A pair of Stuart Weitzman "Courtesan" sandals in blue suede finished the look. We've also spotted Kaley Cuoco, Kate Beckinsale, and Julianne Hough in these heels. You can buy Demi's Stuart Weitzman "Courtesan" sandals at Nordstrom and Amazon.
Demi wore her extensions up in a high ponytail, revealing her bronze makeup and silver hoop earrings.
Demi flashes a big smile for one of her fans.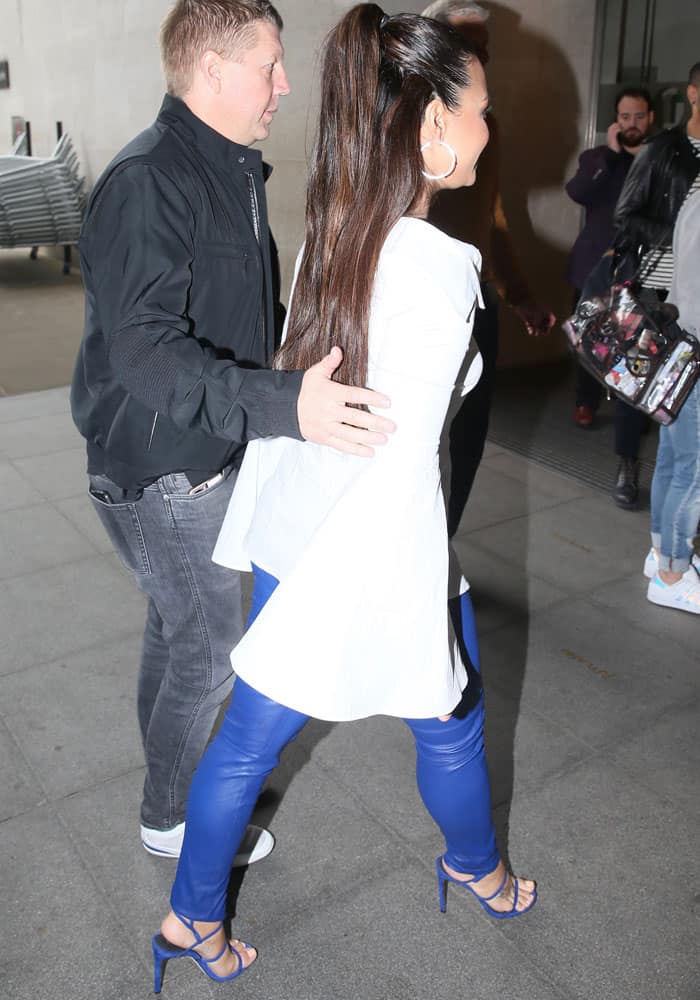 Demi is ushered into the radio station after spending some time with her British fans.
On BBC Radio 1, the singer played a fun game of "Can Demi Lovato Remember Her Own Lyrics?" The songs played were those from 2004 to 2011, which Demi didn't fare so bad at.
The "Tell Me You Love Me" singer sat down on Kiss FM as well, where she was reunited with a DJ who had the biggest crush on her. The two played a hilarious compatibility game.
Demi revealed that she had Jay-Z listen to her songs before releasing them.
Stuart Weitzman "Courtesan" Sandals, $212.99 – $455 at Nordstrom and Amazon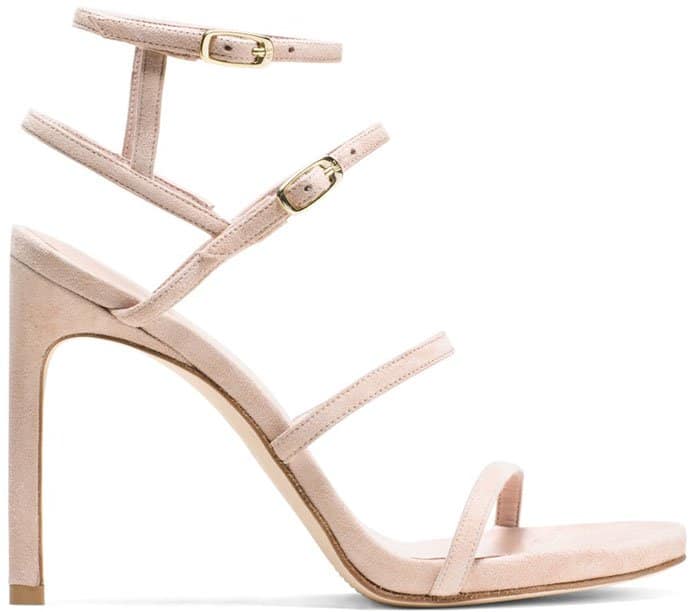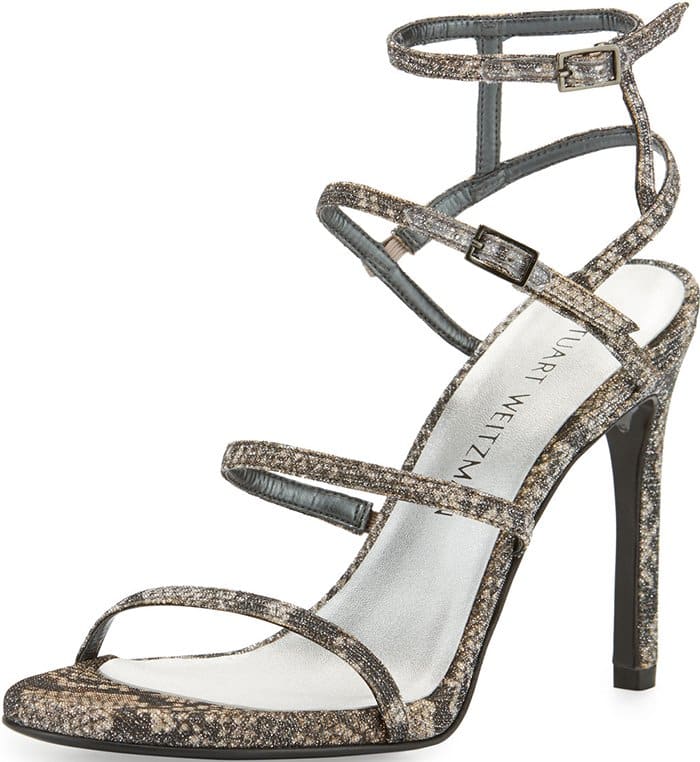 Credit: Michael Wright / WENN