Kate Bosworth has been consistently landing on our list of fashion trendsetters as she is one of the few early celebrity adopters whose style is actually worth watching out for.
This time, this Hollywood fashionista stepped out in a piece of clothing that we're having a bit of difficulty to make sense of – denim culottes. We would have loved to argue that her bottoms were just exaggeratedly flared jeans, but after a closer look, the thigh-thickening fit of her jeans unmistakably revealed that they were, in fact, culottes.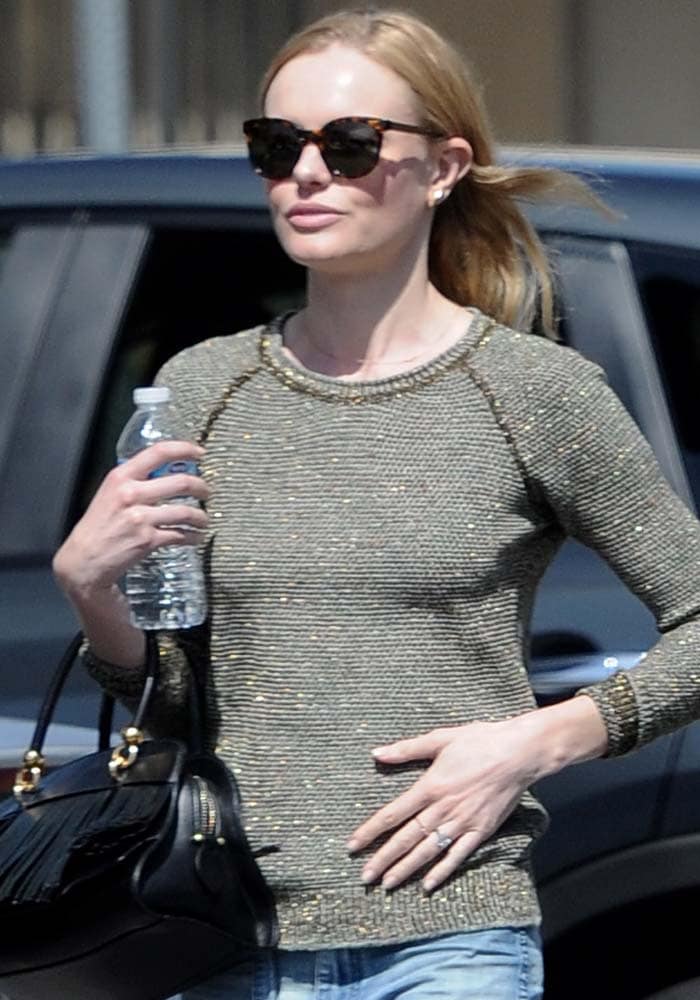 Kate Bosworth is one of Hollywood's early fashion adopters
Some fashion critics have applauded Kate for her bravery in pulling off this look, but we're not entirely convinced.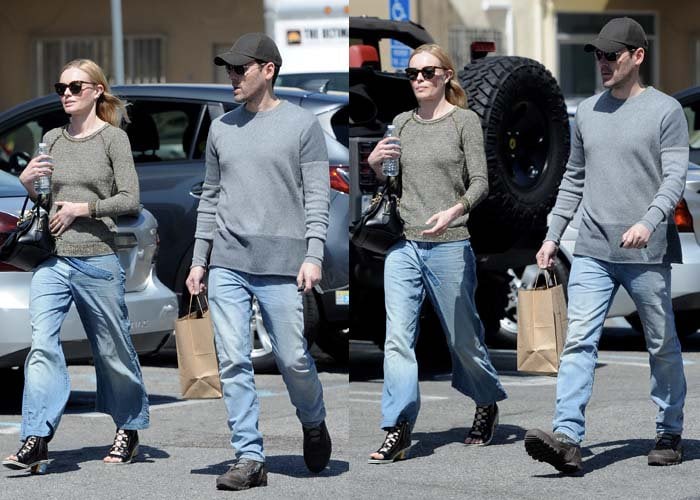 Kate Bosworth rocked denim culottes while out with her husband
It's hard to make this lovely, slender actress look frumpy but she seems to have gone off and done just that by herself.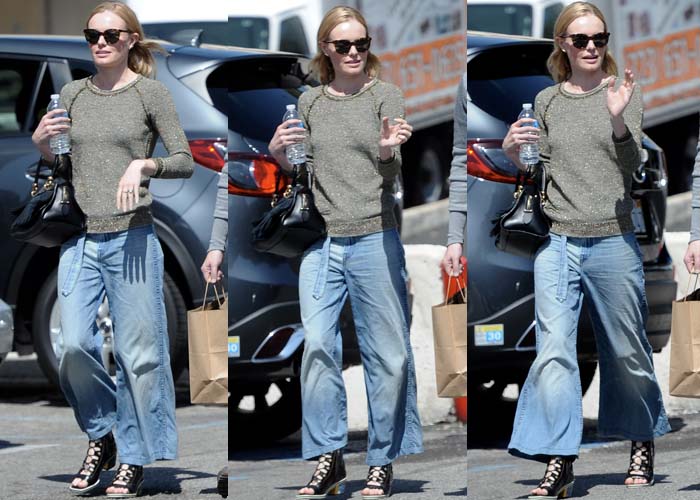 Kate Bosworth styled her denim culottes with ankle boots
If we were to celebrate something, however, it would be Kate's knack for picking out interesting footwear.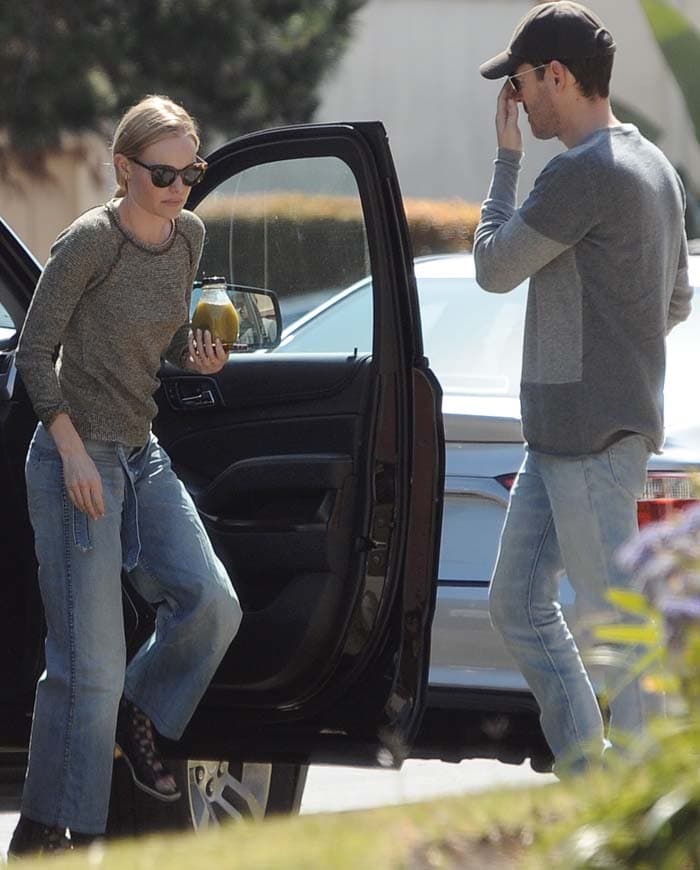 Kate Bosworth getting out of her car
The 32-year-old picked out a patterned heel, lace-up Rodarte reptile bootie for her look. Now that's one pair that not everyone can pull off.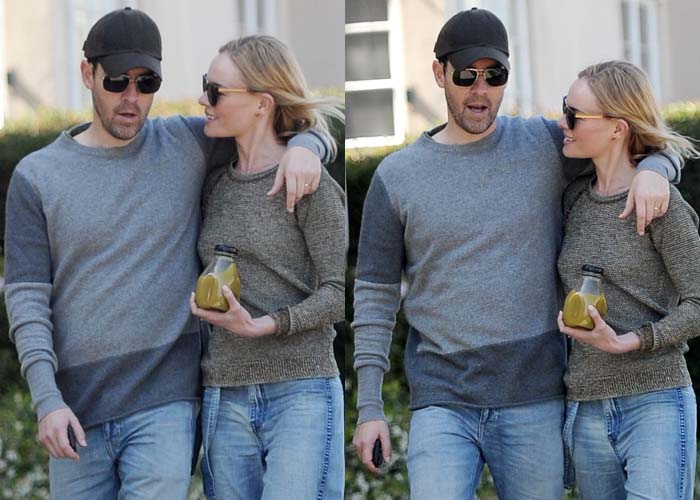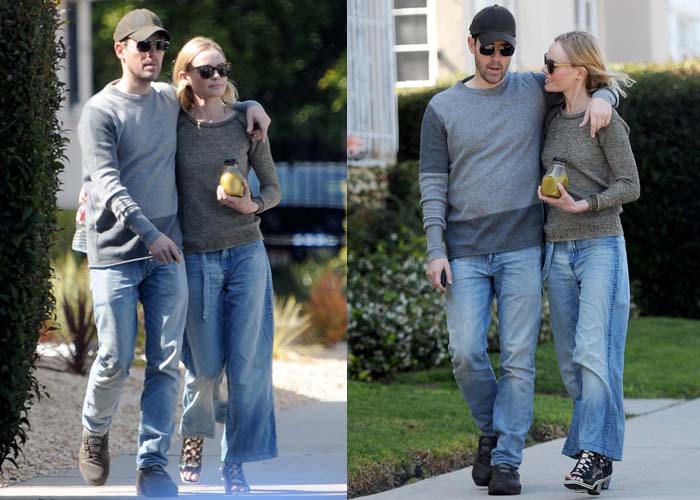 Actress Kate Bosworth taking a romantic stroll through West Hollywood with husband Michael Polish on May 12, 2015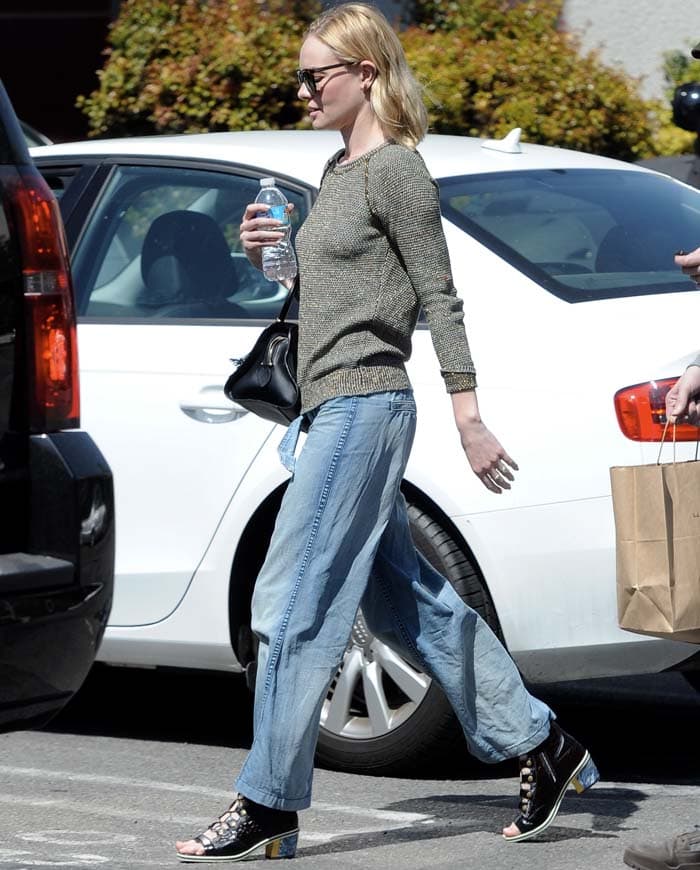 Actress Kate Bosworth completed her chic look with lace-up Rodarte reptile booties
What do you think about her look? While we aren't quite decided yet, we are all about her eccentric choice of footwear.
Rodarte Ankle Boots,
£
798
Credit: Cousart / JFXimages / WENN