Elle Fanning has been known for her portrayal of whimsical characters, even paying homage to them with her red carpet style.
The actress — dubbed "Unicorn Elle" — has pulled off a whole lot of tulle and flower dresses on the red carpet with the help of her stylist Samantha McMillen.
And for her most recent red carpet appearance at the Cannes Film Festival, the actress went for the innocent peasant-girl-next-door look at the photo call for her latest film, "The Beguiled."
Elle Fanning at the 2017 Cannes Film Festival photo call for "The Beguiled" at Cannes, France in May 24, 2017.
Elle goes for an updated version of the peasant girl look in a head-to-toe Alexander McQueen ensemble.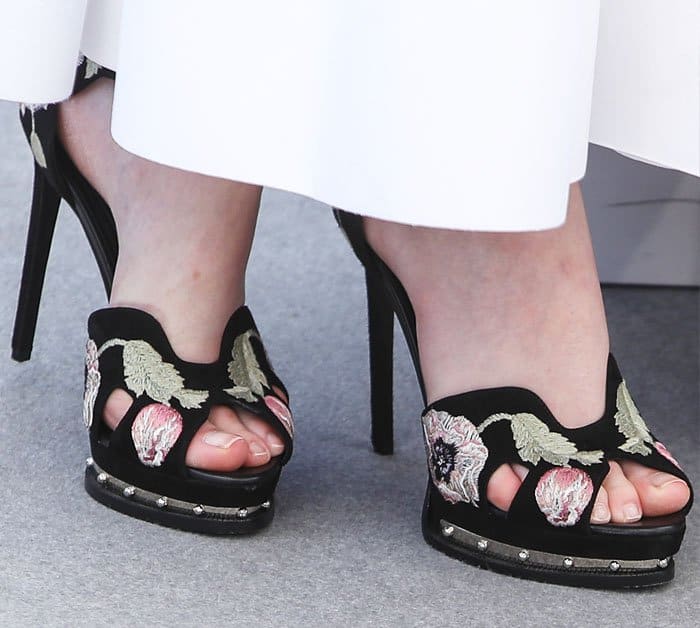 Eyes on the ground: Elle drew attention to her gorgeous embroidered Alexander McQueen suede platform sandals.
Elle showed off gazelle-like grace in a romantic dress by Alexander McQueen, making the actress look like the city version of a peasant girl with the frock's boho-style sleeves and bows.
Elle gave the look a modern twist by contrasting the dress with a pair of embroidered platforms by Alexander McQueen.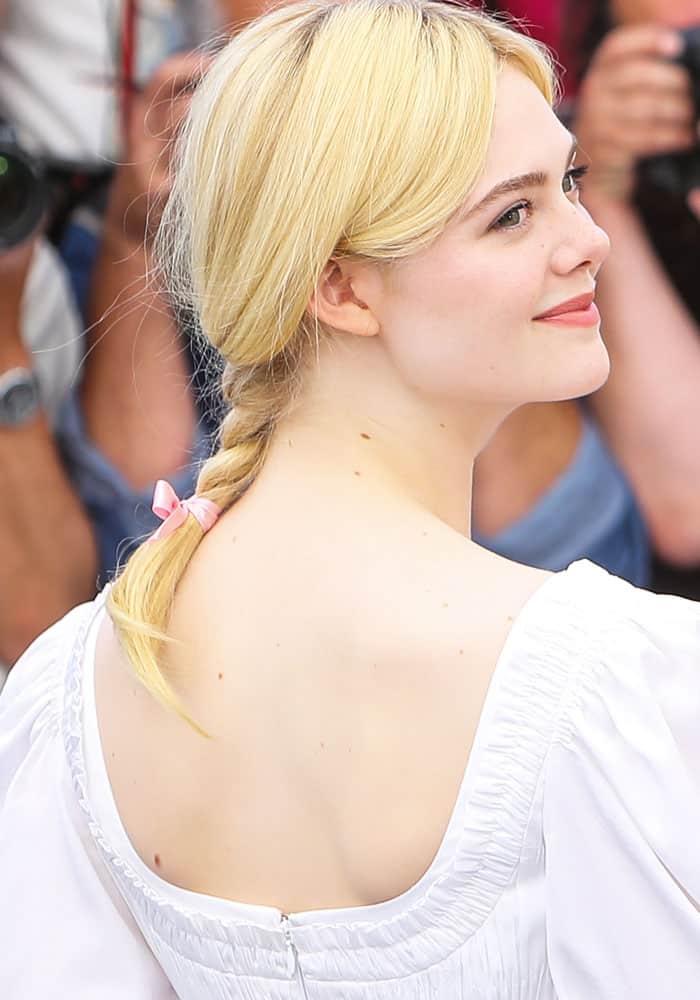 "Unicorn" Elle adds a dainty pink bow to her braids.
Elle shows off her trademark smile alongside castmates Nicole Kidman and Kirsten Dunst.
During the interview, Elle talked about how close she ended up becoming with co-star Kirsten Dunst.
Despite the 16-year gap, the two revealed that they shared a lot of similarities with each other — including their taste in fashion. The two showed up on the red carpet in similar dresses without notifying each other.
Elle also talked about how fond she is of director Sofia Coppola, who, Elle said, has a certain quality to her films that cannot be replicated.
Shop Elle's gorgeous Alexander McQueen embroidered platform sandals at Matchesfashion, Harrods and Farfetch.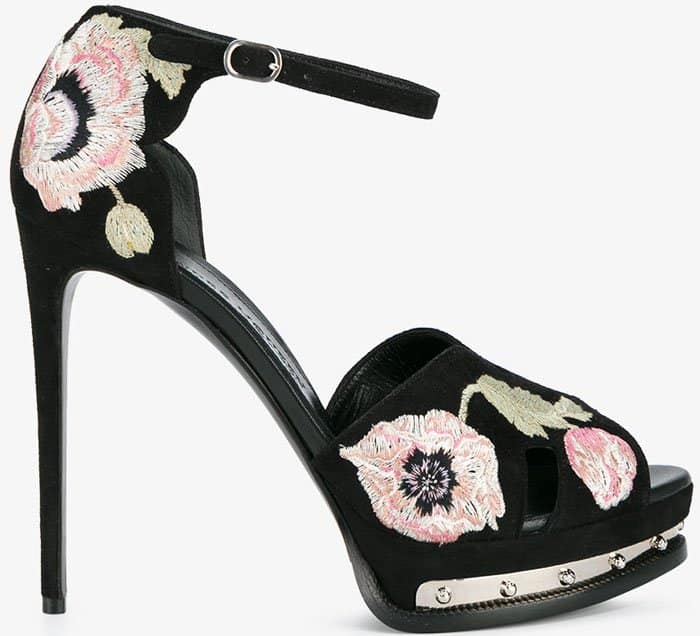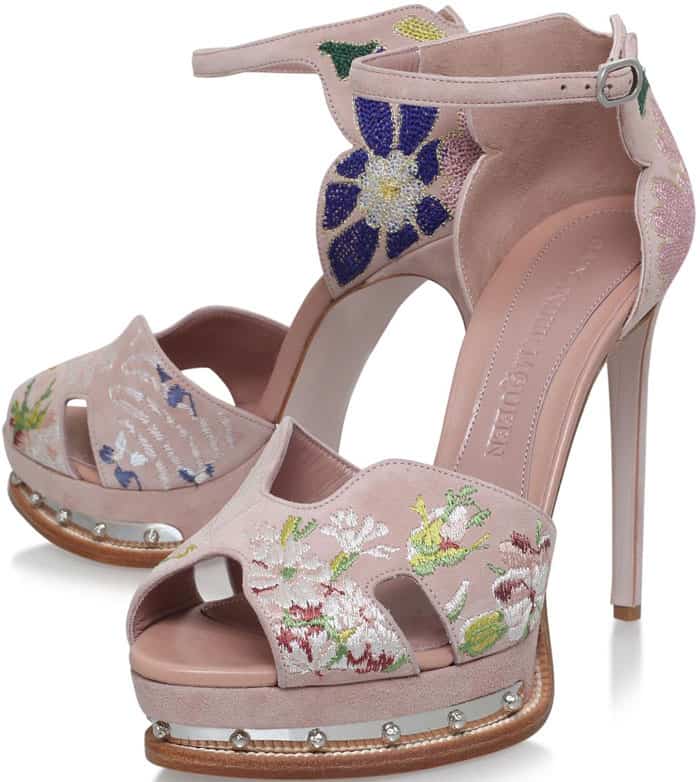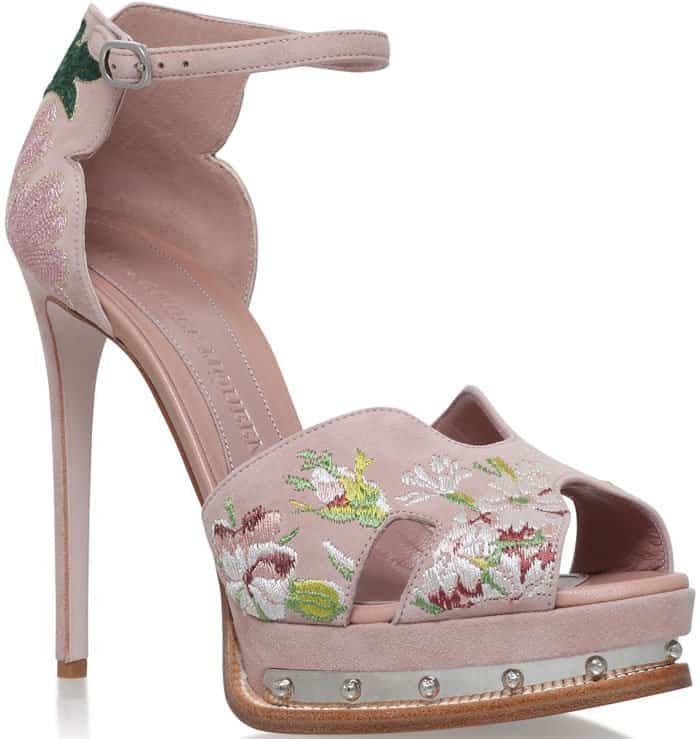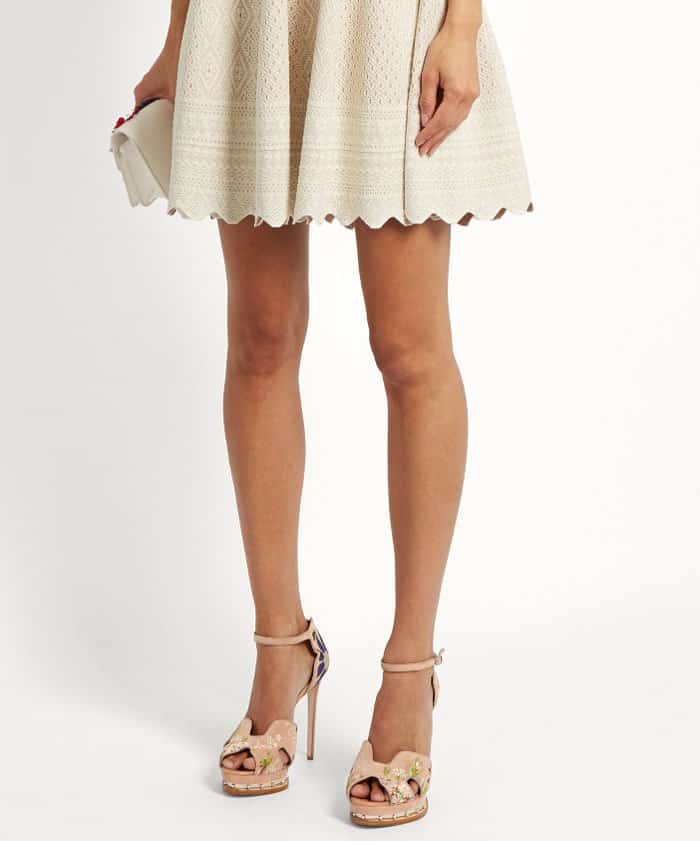 Alexander McQueen embroidered floral platform sandals, $732 – $993 at Matchesfashion, Harrods and Farfetch
Credit: Dave Bedrosian / Future Image / John Rainford / WENN