It's tough to be considered as the worst dressed at any event, but it's even tougher when the affair is one that focuses on and celebrates style and fashion.
If you thought Lindsay Lohan looked bad in her stripper heels at the 2015 Elle Style Awards, wait until you see Lily Cole.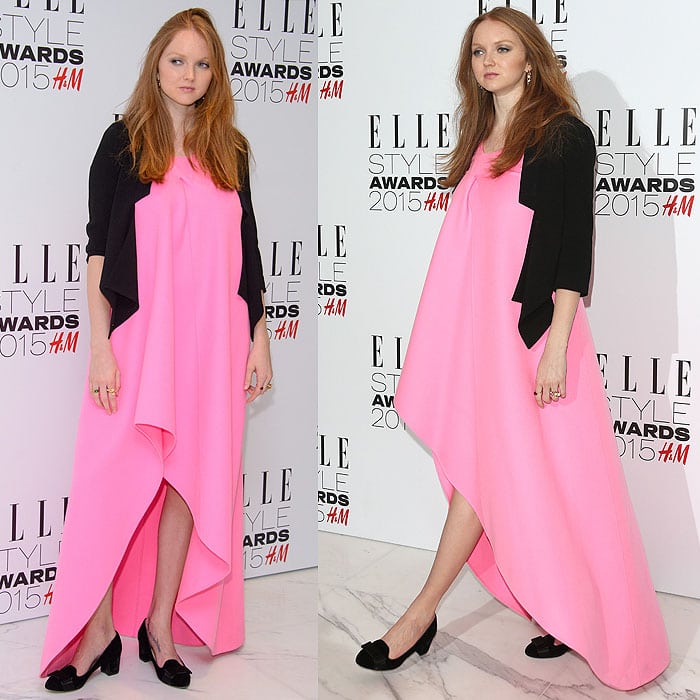 Lily Cole flaunted her legs in a tent-like dress
The 27-year-old model got people wondering what she was thinking when she put on a pink, tent-like Christian Dior dress that did nothing to flatter her figure.
Lily Cole's hair loose and unstyled at the 2015 Elle Style Awards held at Sky Garden at The Walkie Talkie Tower in London, England, on February 24, 2015
Even more mind-boggling was the decision to put a shapeless black jacket over it and pair it with lackluster Valentino loafer pumps with dowdy block heels. Lily also wore her hair loose and unstyled, which pushed her even further into the worst dressed category.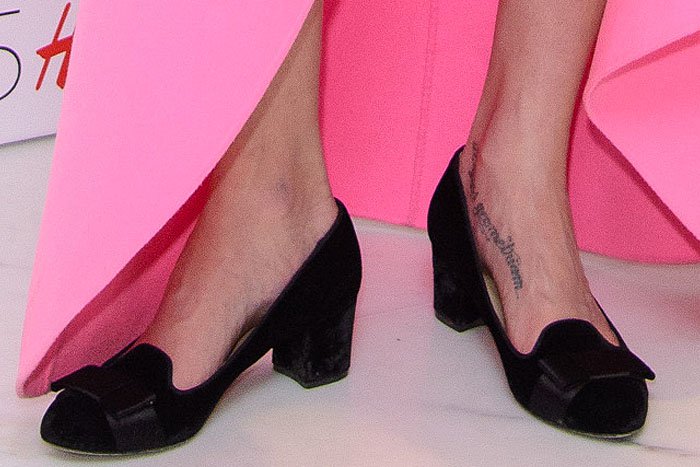 Lily Cole's feet in Valentino black velvet loafer pumps with black satin bows and low block heels
Valentino Velvet Block-Heel Satin-Bow Loafers
Compared to the sexy and revealing dresses that other attendees wore to the Elle Style Awards, we can see that perhaps Lily was going for a different, against-the-grain look with her sartorial choices. Perhaps she was trying to lump herself together with the Cool It Girls, who brought their own special brand of chic to the style-centric affair.
Lily's still got a long way to go, though, because these Cool Girls, namely Alexa Chung, Leigh Lezark, Pixie Geldof, and rapper M.I.A., have got the effortlessly stylish look down pat. No in-your-face sexiness, overly made-up debutante looks, or basic ankle-strappies or pumps for these ladies — it's all about subtle style, personal touches here and there, and loads of individualistic flair.
Who is your pick for best dressed?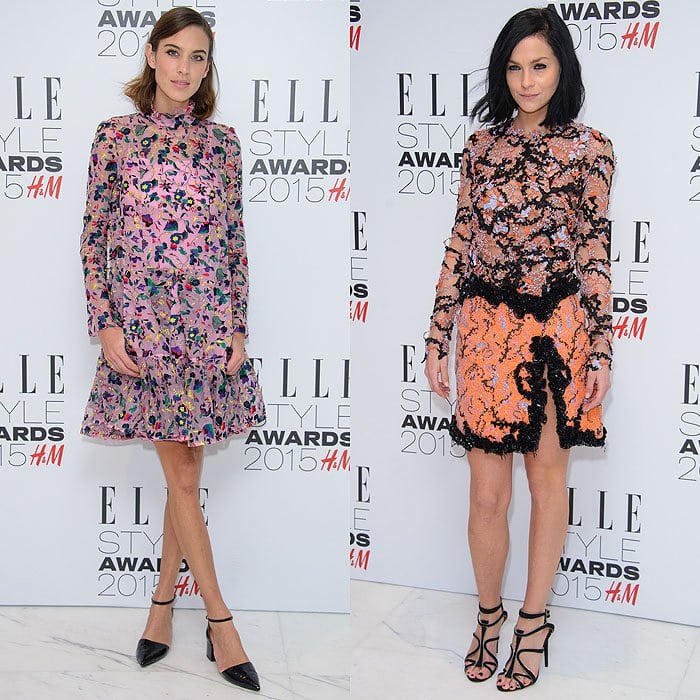 Alexa Chung in an Erdem Fall 2015 floral dress and Topshop mid-heel ankle-strap pumps; Leigh Lezark in a Mary Katrantzou orange beaded dress and Tabitha Simmons suede wavy-strap sandals
Alexa Chung's exact shoes: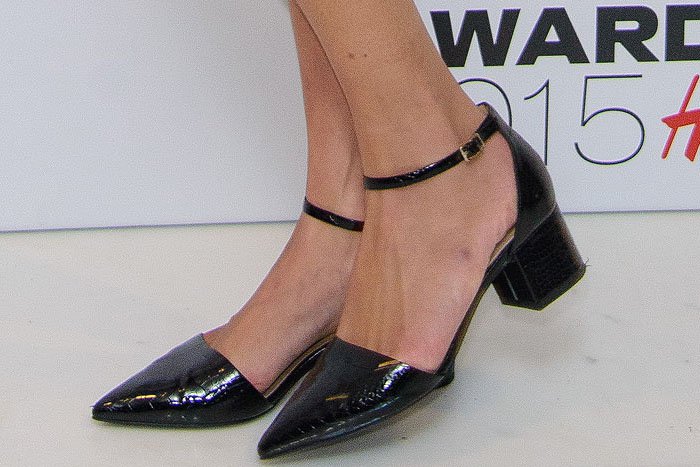 Alexa Chung's feet in Topshop "Jive" croc-embossed pointy-toe ankle-strap mid-heel pumps
Topshop "Jive" Croc-Embossed Patent Low-Heel Ankle-Strap Pumps, £46 at Nordstrom
Leigh Lezark's exact Tabitha Simmons shoes:
Leigh Lezark's sexy feet in Tabitha Simmons "Jasmine" sandals
Tabitha Simmons "Jasmine" Metallic Leather and Suede Wavy-Strap Sandals, $690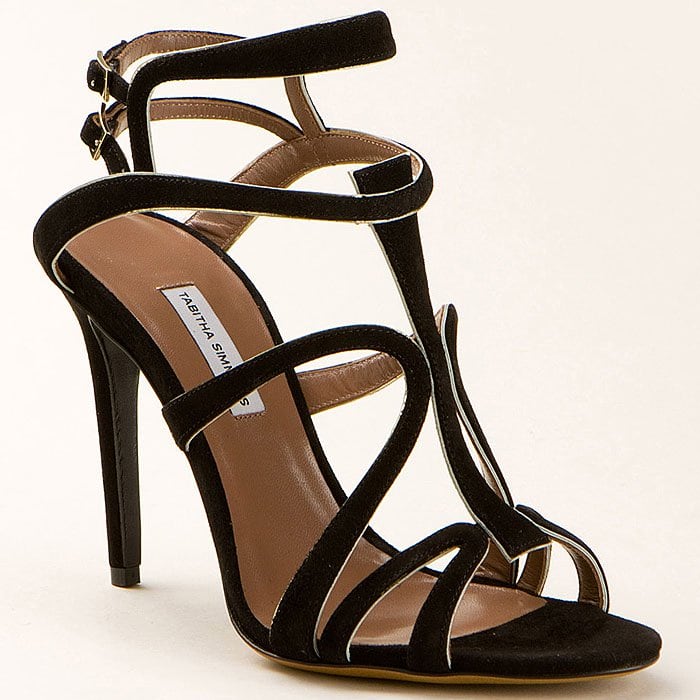 Pixie Geldof in an Ashley Williams graphic-print long-sleeve LBD and Gucci "Claudie" platform sandals; M.I.A. in an army green utilitarian jacket and miniskirt, black thigh-high socks, and silver high-heel loafers
Pixie Geldof's exact shoes:
Pixie Geldof's hot feet in Gucci "Claudie" chunky-heel platform sandals
Gucci "Claudie" Patent Platform Sandals at Nordstrom
Shoes that are similar to M.I.A.'s: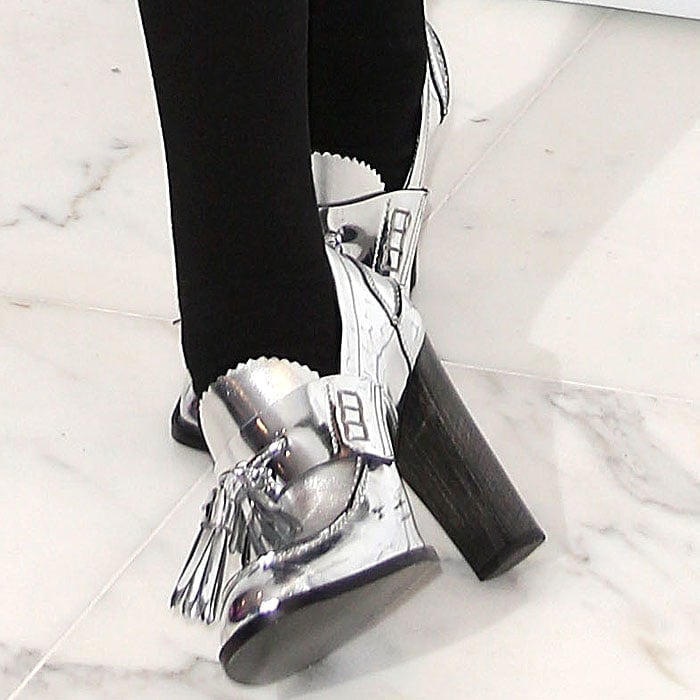 Silver tassel loafer pumps on rapper M.I.A.
Asos Satisfied Mid-Heel Loafers, $65
Credit: Joe / Lia Toby / WENN