In 2013, Ellen Pierson, also known by the name Ellen Kardashian, shocked the world by insisting her late husband Robert "confessed" that Khloé Kardashian was not his biological daughter shortly before his death from esophageal cancer on September 30, 2003.
Ellen was married to the late Robert Kardashian, the former husband of Kris Jenner and the father of Kim, Khloe, Kourtney, and Rob Kardashian. She refused to identify the real father, though suspicion quickly landed on O.J. Simpson, who is believed to have had an affair with Kris Jenner.
Khloe Kardashian looks slightly different than her famous sisters and is much taller. While Kim and Khloé slammed Robert Kardashian's widow for sharing "ridiculous" stories about their family for financial gain, Ellen Pierson told In Touch, "I am simply stating the facts and the truth — their father's truth."
Khloe Kardashian films an episode of "Keeping Up with the Kardashians" in Los Angeles on October 2, 2013
"I think the thing that most became overwhelming was when, like, the stuff with one of my dad's wives. She wanted to come out, like, 10 years later after my dad passed away and said that I'm not his daughter and that he confided in her and blah-say-blah," Khloé Kardashian said on an episode of Kocktails With Khloé in 2016.
"I was like, 'Listen, you can talk about me and my sisters all you f–king want. Do not talk about my dad!'"
In September 2015, Khloe Kardashian showed that she's a fan of the Christian Louboutin "So Kate" pumps.
She flaunted her long legs while filming for "Keeping Up with the Kardashians" in a figure-hugging black dress with So Kate pumps in a sexy shade of rouge noir. The reality star completed her look with gold-chain jewelry, aviator sunglasses, and red lips that matched her nails.
Not to be outshined by her older sister Kim's recent public appearances, Khloe looked very downtown chic.

Khloe Kardashian, accused by Ellen Pierson of not being Robert Kardashian's biological daughter, shows off her slim figure in a figure-hugging black dress
If you didn't know, these heels have a cult-like following, thanks to some of Hollywood's biggest names.
We've seen them on Kerry Washington, Olivia Munn, Cate Blanchett, Lily Collins, and Blake Lively, just to name a few.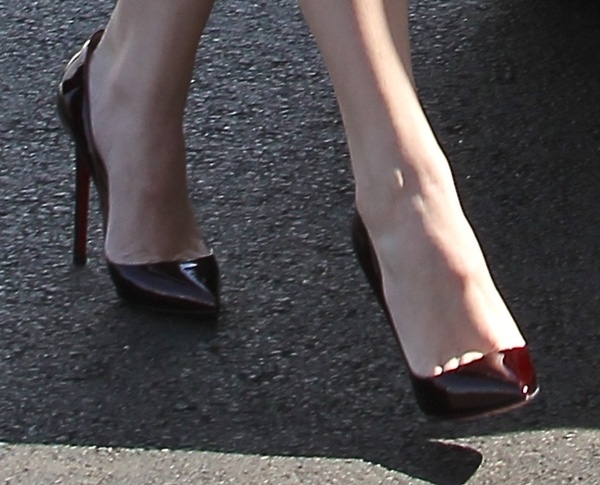 Khloe Kardashian completes her outfit with a pair of Christian Louboutin pumps
What do you think of Khloe's take on the popular So Kate pumps?
These pumps have been selling out everywhere again and again ever since their debut in the spring, but they're still available in a range of styles at Nordstrom and Saks Fifth Avenue. Which is your favorite?
Christian Louboutin "So Kate" Pumps in Rouge Noir, $625
Christian Louboutin "So Kate" Pumps in Python, $1,295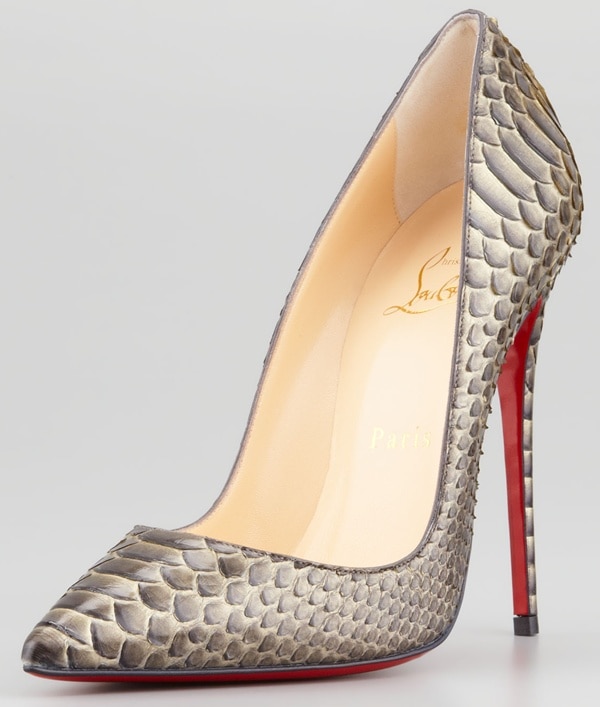 Christian Louboutin "So Kate" Pumps in Mirrored Bronze, $625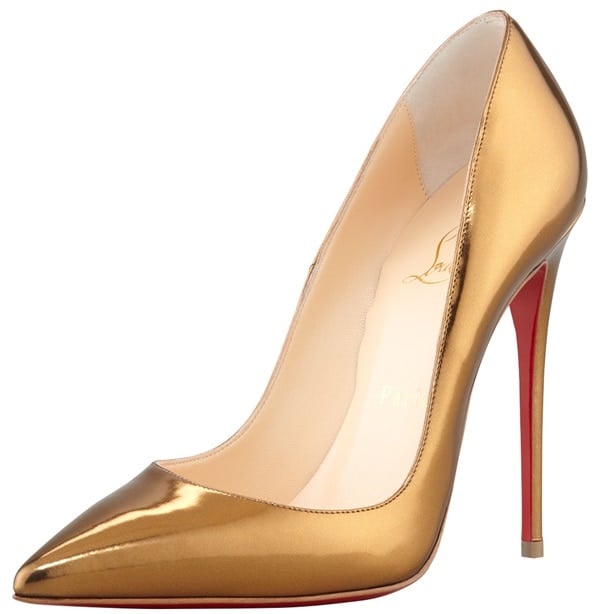 Christian Louboutin "So Kate" Pumps in Grenadine Glitter, $625
Credit: WENN