She has been in an on-and-off relationship with Kourtney Kardashian's ex Scott Disick for three years before finally calling it quits in August last year.
Just recently, Sofia Richie confirmed her new romance with music executive Elliot Grainge on Instagram.
View this post on Instagram
Looking like she has happily moved on, the 22-year-old model shared with her followers a series of intimate photos of her and Elliot, including a PDA-filled snap of them kissing.
The new couple is reportedly spending a lot of time together, which is evident on her Instagram.
View this post on Instagram
Who Is Elliot Grainge?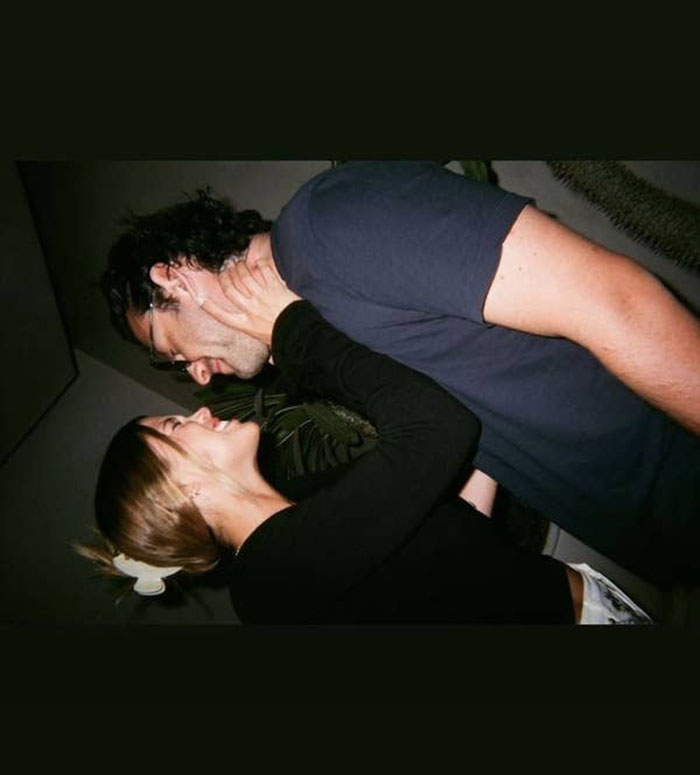 Sofia Richie shares a sweet photo of her and Elliot Grainge via Instagram Story on April 7, 2021
Sofia Richie's new boyfriend is the son of Universal Music Group Chairman and CEO Lucian Grainge.
Born in 1993, his mother, attorney Samantha Berg, slipped into a coma while giving birth to him. She passed away 14 years later.
For Elliot's bar mitzvah at London's exclusive Nobu Berkeley restaurant in 2006, Grainge enlisted U.K. pop groups Take That and Sugababes to perform.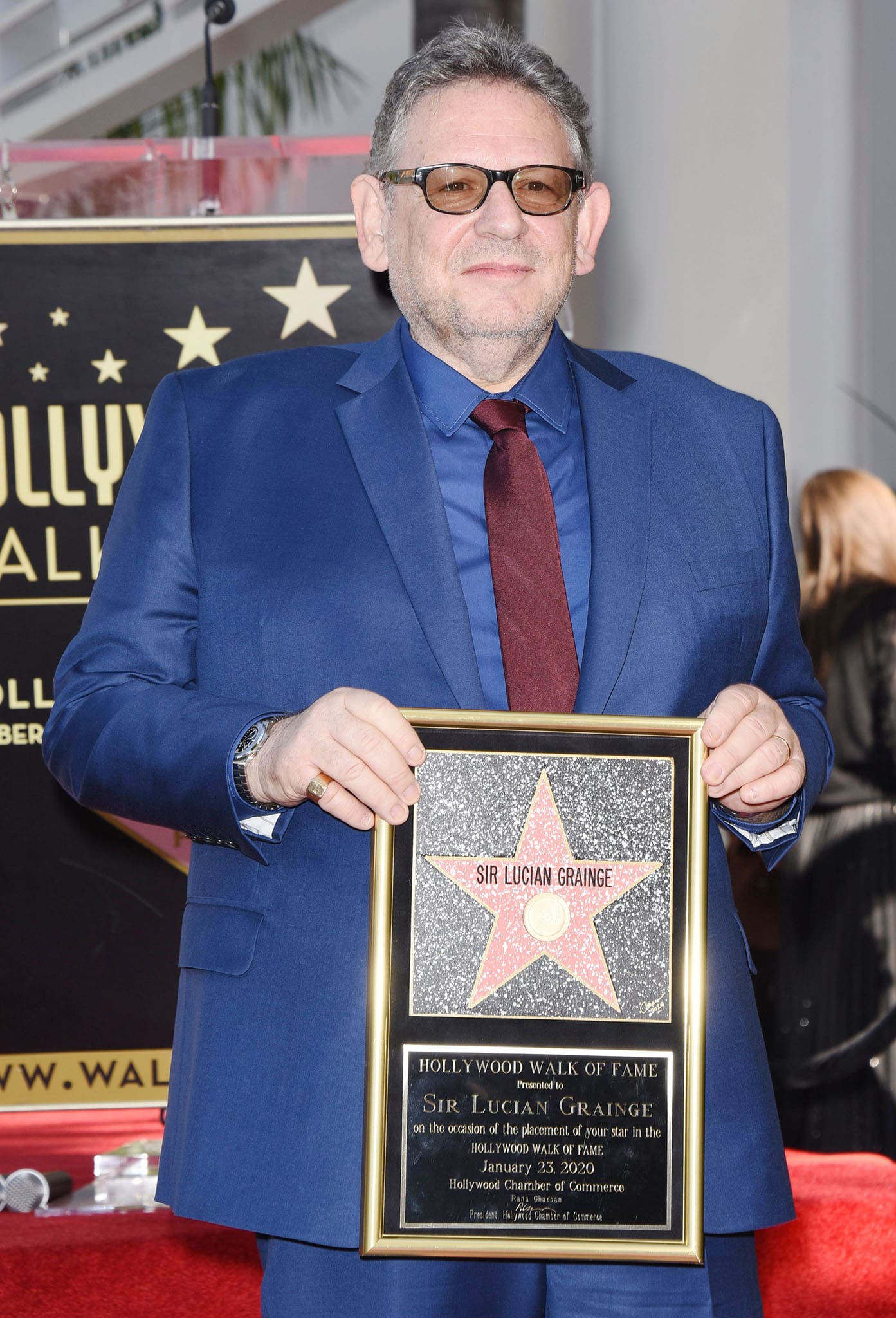 Elliot Grainge's dad Sir Lucian Grainge receives a star on the Hollywood Walk of Fame on January 23, 2020
Growing up seeing his father's work, Elliot became interested in the music industry. This led him to start his indie record label, 10K Projects, which has signed artists like Trippie Redd and 6ix9ine.
He told Variety in December 2019: "I was a weird kid who used to read the music trades. What I noticed about my father's negotiating style was how transparent, honest and sensible he was. When you put your cards on the table like that, negotiating is less competitive and more about teamwork."
A source told Entertainment Tonight that Elliot and Sofia "have been friends for years, and Elliot is close with Sofia's brother, Miles."
Last week, Sofia was seen heading to Pilates class in Los Angeles sans her new man.
Sofia Richie goes to Pilates class in Los Angeles on April 9, 2021
Lionel Richie's daughter flaunted her toned figure as she stepped out in a pair of $65-skintight gray "Mist" leggings from Set Active and Madelyn Cline's limited-edition collaboration.
She paired her bottoms with a white tee knotted in the front to show a hint of her flat abs.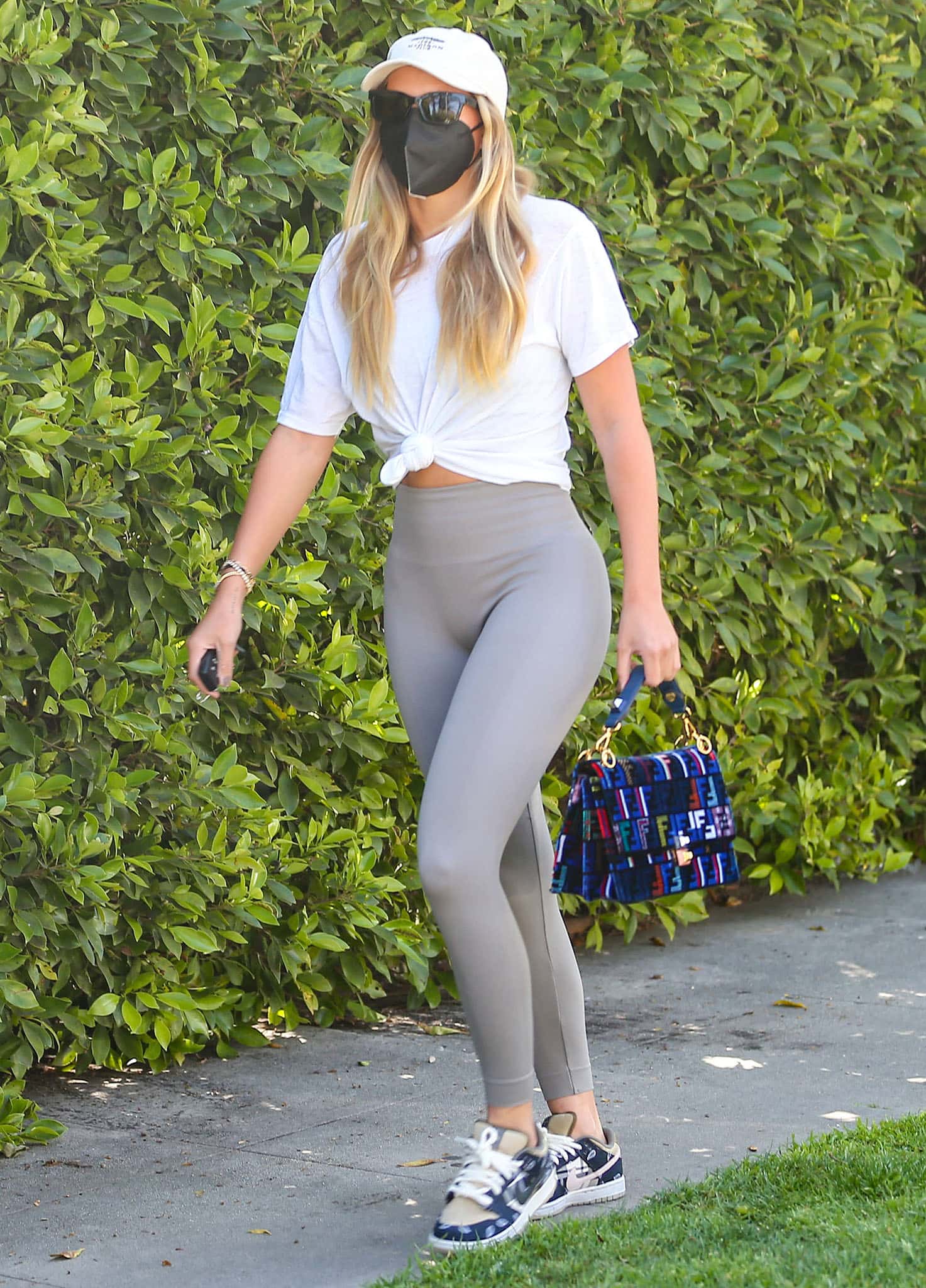 Sofia Richie shows off her figure in a knotted white tee and Set Active x Madelyn Cline leggings
Keeping the sporty vibe of her look, Sofia styled her athleisure look with a white baseball cap from The Madison Club. She kept a low profile by covering her face with oversized black sunglasses and a black face mask.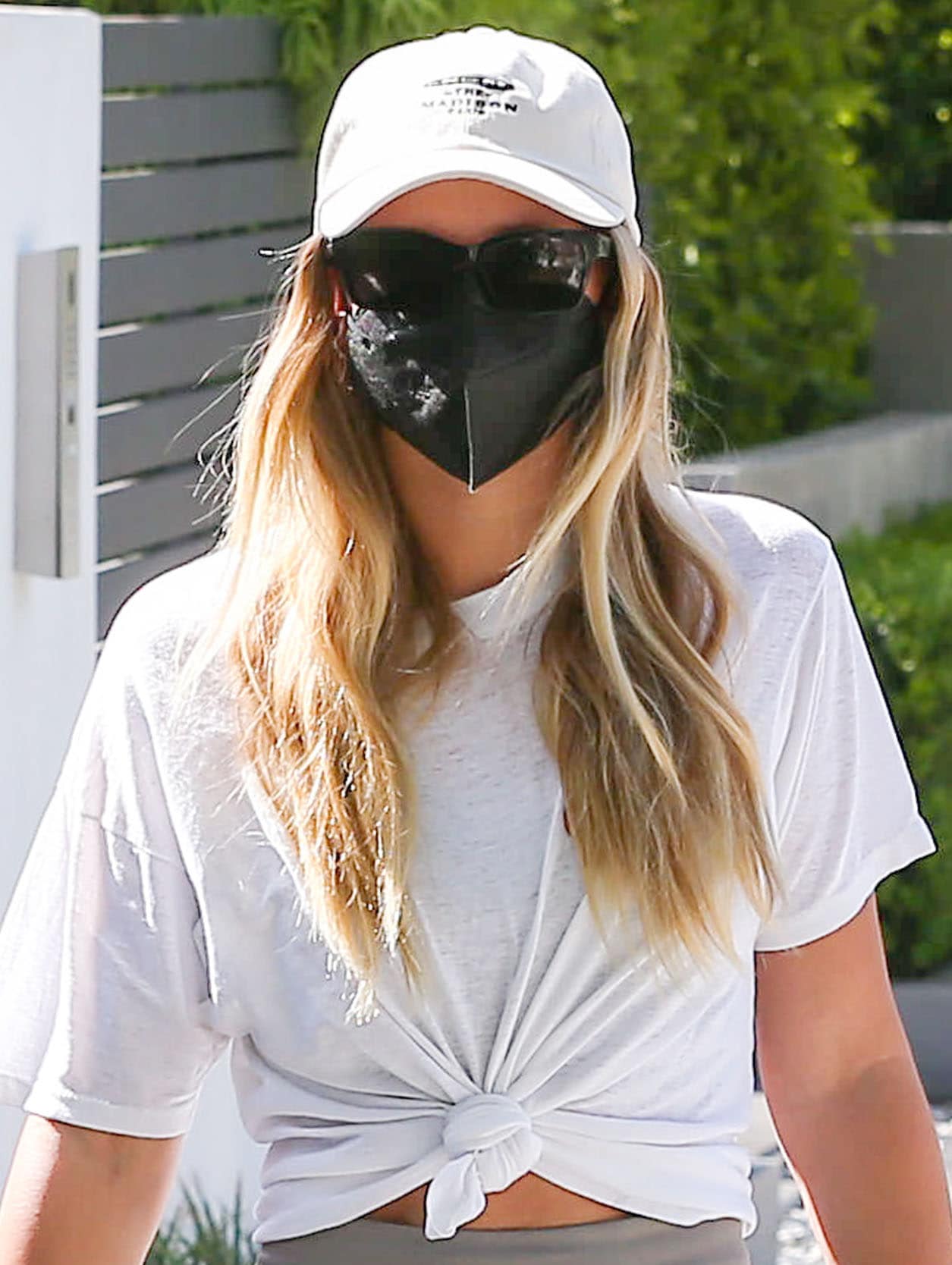 Sofia Richie keeps the sporty vibe of her look with a white The Madison Club baseball cap
Wearing her blonde tresses down in natural loose waves, the social media personality elevated her activewear with beaded bracelets and a $6,500-Fendi Kan I Tappetino velvet shoulder bag in blue multicolor.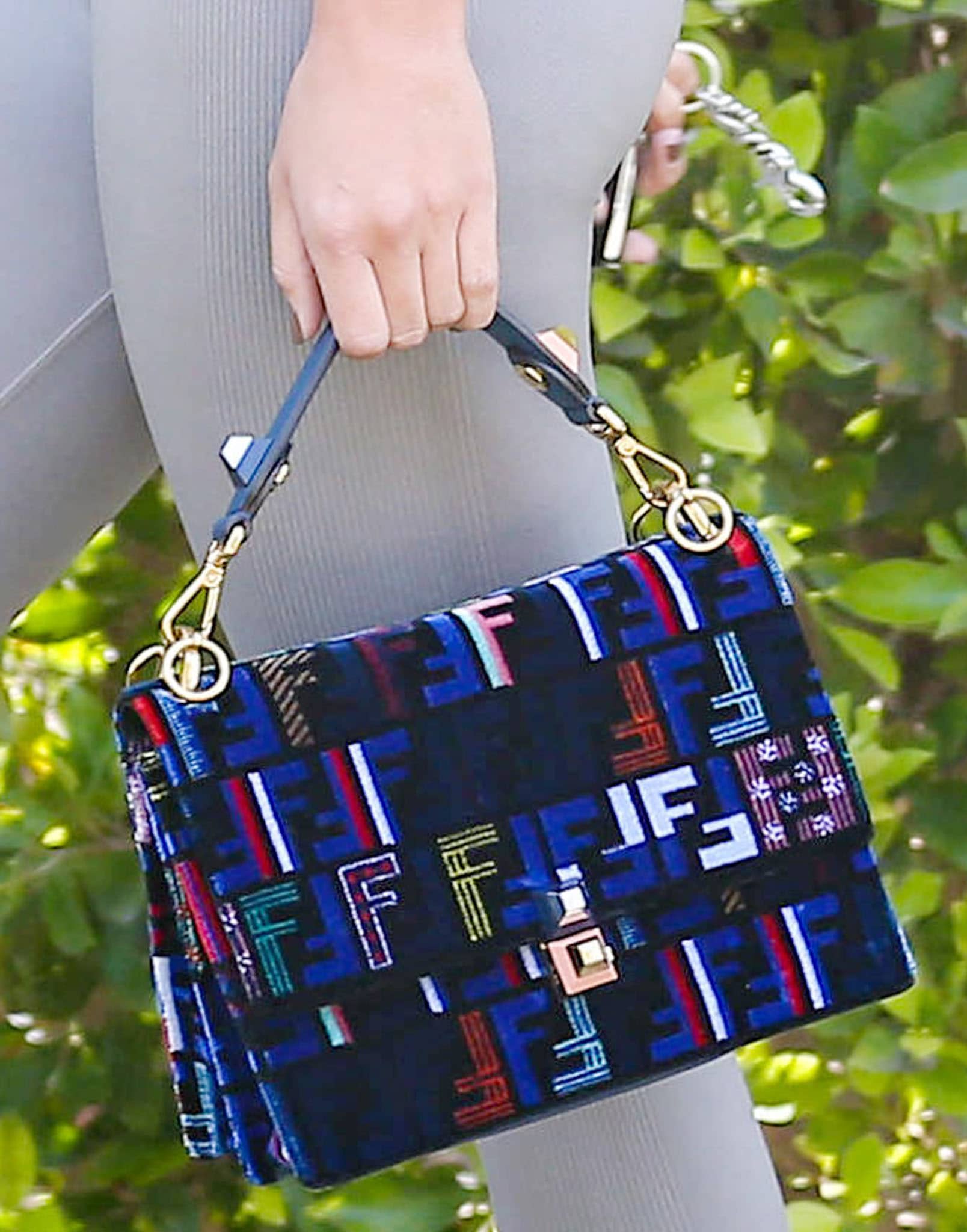 Sofia Richie elevates her athleisure with Fendi Kan I Tappetino velvet shoulder bag
A pair of Nike x Travis Scott SB Dunk Low sneakers completed Sofia's athleisure. Released in February 2020, these shoes feature khaki-toned uppers with deep navy bandana-printed canvas.
They also have tartan plaid panels, rope-style laces, and mismatched black and pink Nike Swoosh logos.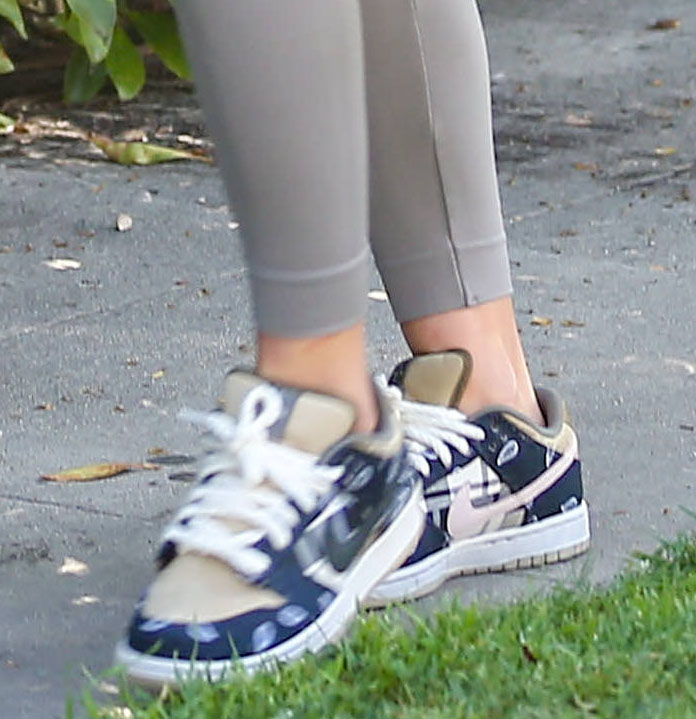 Sofia Richie finishes off her sporty look with Nike x Travis Scott SB Dunk Low sneakers
Originally priced at just $150, the Nike x Travis Scott SB Dunk Low now retails for $2,000 to $4,000, depending on the size, at Farfetch.
Nike x Travis Scott SB Dunk Low Sneakers, $2,000 – $4000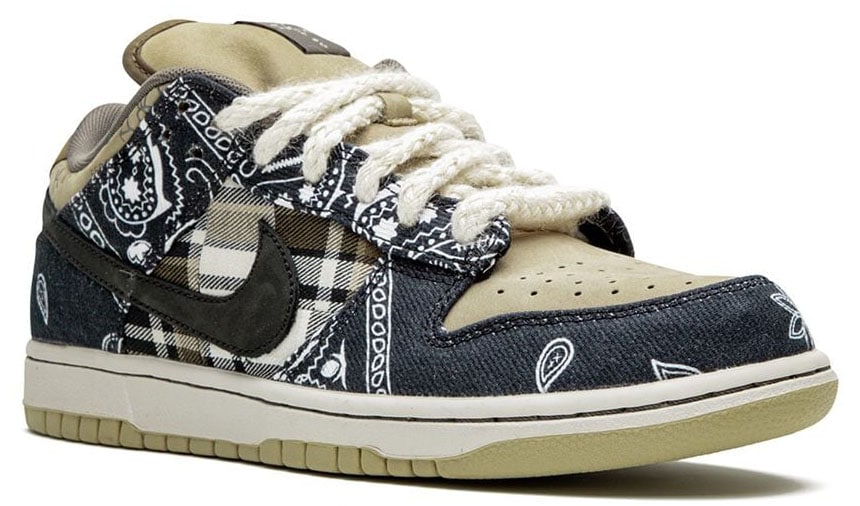 Black, parachute beige, and petra blue x Travis Scott SB Dunk low-top sneakers from Nike
Credit: Avalon / Instar / WENN