Emma Roberts is on the cover of Cosmopolitan's June 2019 issue and opens up about splitting from ex-fiancé Evan Peters.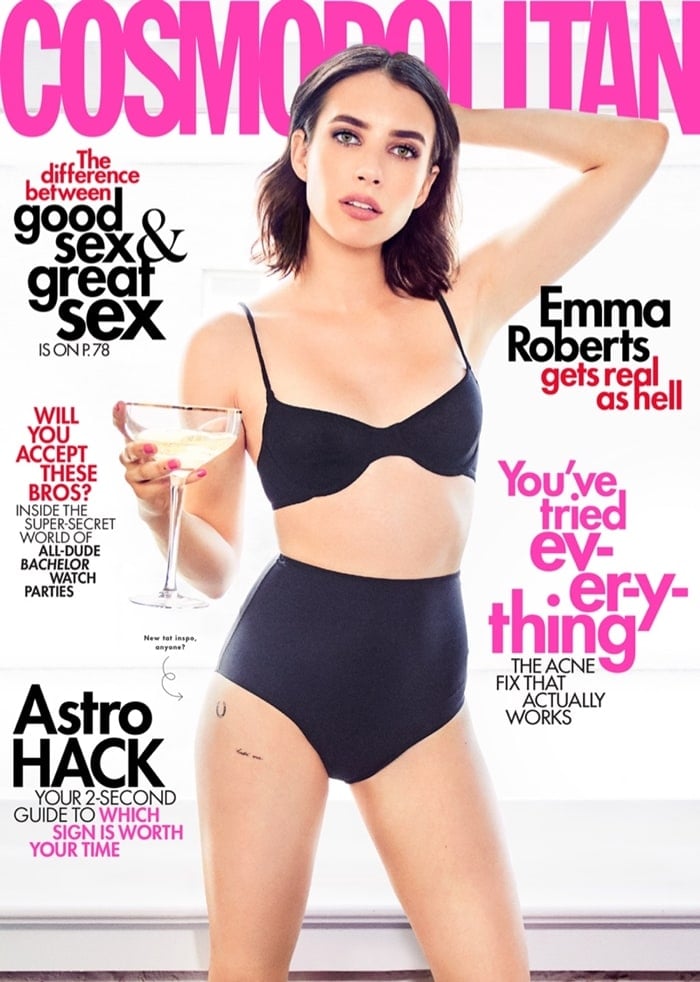 Emma Roberts opens up out about splitting from her ex-fiancé Evan Peters and the pain of loss in Cosmopolitan's June 2019 issue
"I never want to talk about relationships I'm in or that are ending or have ended. It's hard enough to be with someone by yourself, let alone with an audience…growing up is hard. Sometimes it makes me sad that I can't have a private moment. Because of Twitter and Instagram, there's a whole other element where everybody can comment on what you're doing, and no one knows the real story. That's hard."
After being engaged since 2013, Emma Roberts and Evan Peters, an American actor with a net worth of $4 million dollars, broke up and canceled their engagement for the final time in March 2019. Their relationship was seemingly unstable throughout much of 2015 and 2016 with numerous breakups.
"I think that no matter who you are or what you do or wherever in the world you are, anything ending is hard. Losing something is hard. And the only thing I can say for that is—What can I say for that? I'm realizing that life is highs and lows. I'm trying to ride them out and live somewhere in the middle. When you're low, you think it's never going to end. When you're high, you're so scared of it ending. And I've lived in both of those places for too long."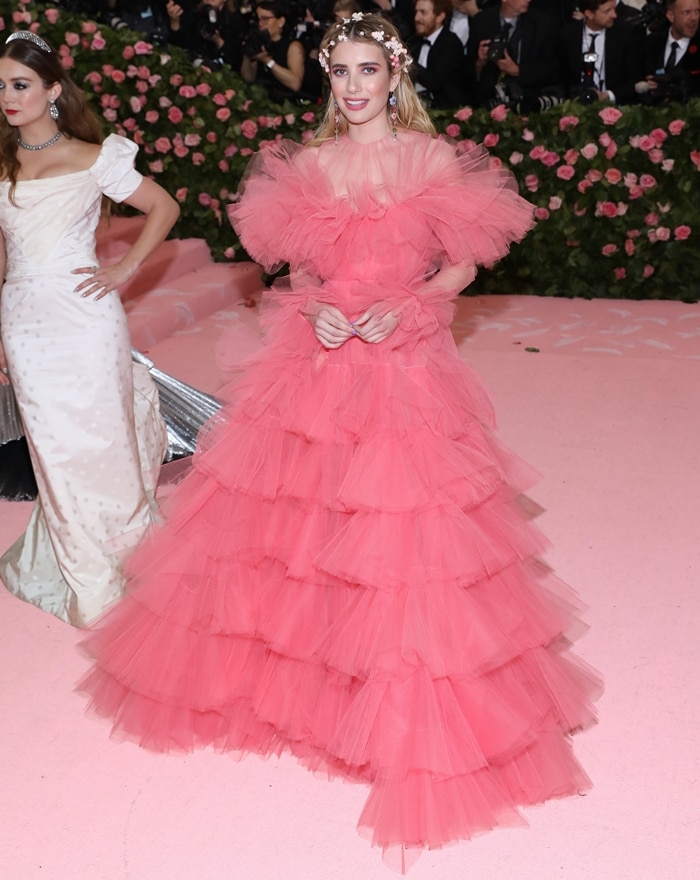 Emma Roberts donned a Giambattista Valli Haute Couture Spring 2019 gown at the 2019 Met Gala held at the Metropolitan Museum of Art in New York City on May 6, 2019
Now, this is why some women don't want to date anyone in the same industry they're in.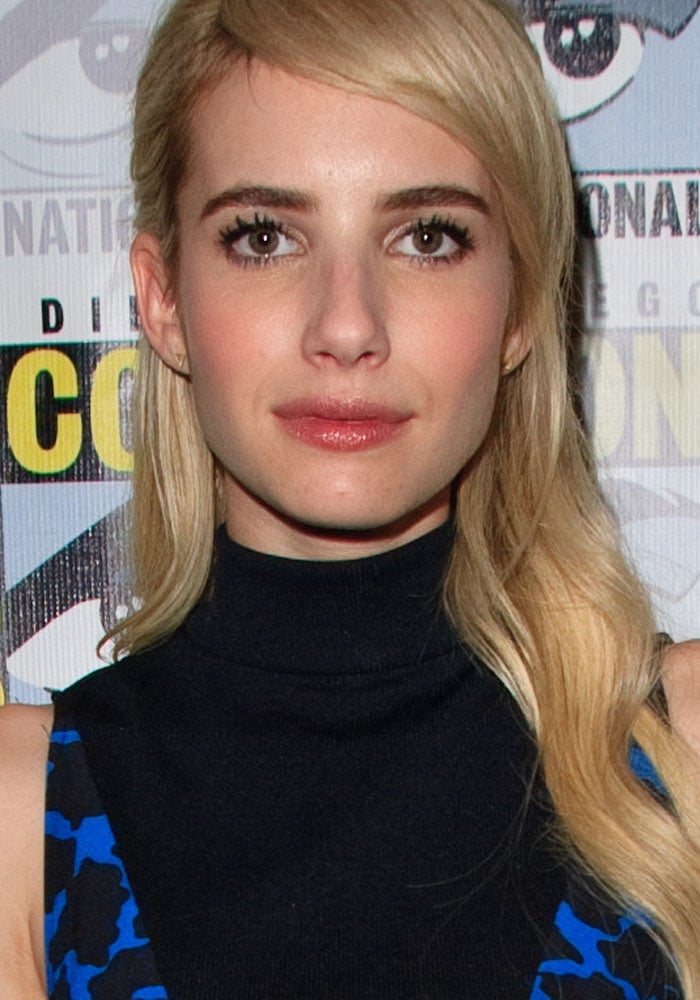 Emma Roberts looks lovely with blonde hair
In July 2015, just one month after calling off her engagement to her American Horror Story co-star Evan Peters (one of many breakups), Emma Roberts had to bite the bullet and sit through a panel shared with her ex-fiancé at Comic-Con. Talk about awkward.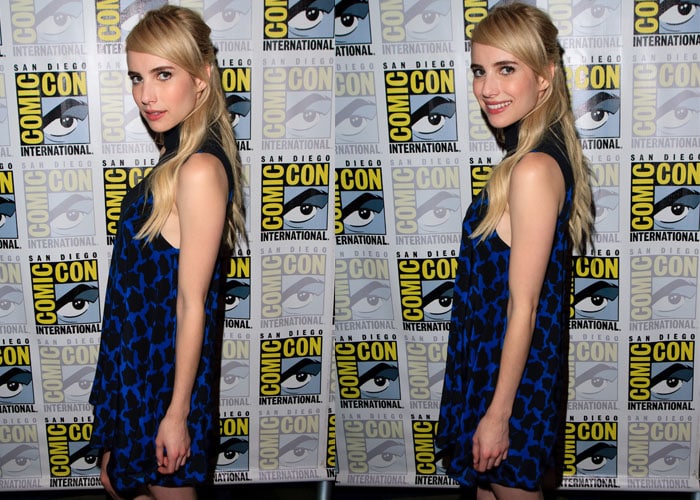 Emma Roberts wearing a dress by Tanya Taylor
Not that we didn't see it coming. After being arrested for giving her then-boyfriend scratches, bite marks and a bloody nose in Montreal, we figured Emma had certain issues to deal with first.
The actress was spotted at the San Diego Comic-Con wearing a dress by Tanya Taylor, jewelry by Jennifer Meyer, and Beatrix heels by Bionda Castana.
Emma Roberts flaunted her legs at the San Diego Comic-Con International 2015 for Scream Queens on July 12, 2015
The Beatrix pumps are no longer available online, but we did find other bow beauties for you to feast your eyes (or rather, feet) on.
Bionda Castana Beatrix Suede Bow Pumps in Black (SOLD OUT)
Kate Spade New York Lovely Satin Bow Pump in Black, $350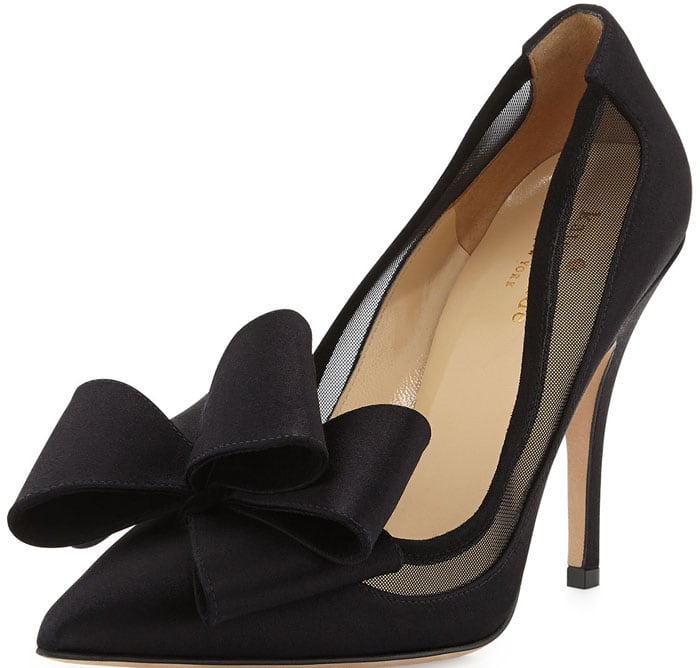 Miu Miu Black Patent Bow Pump, $720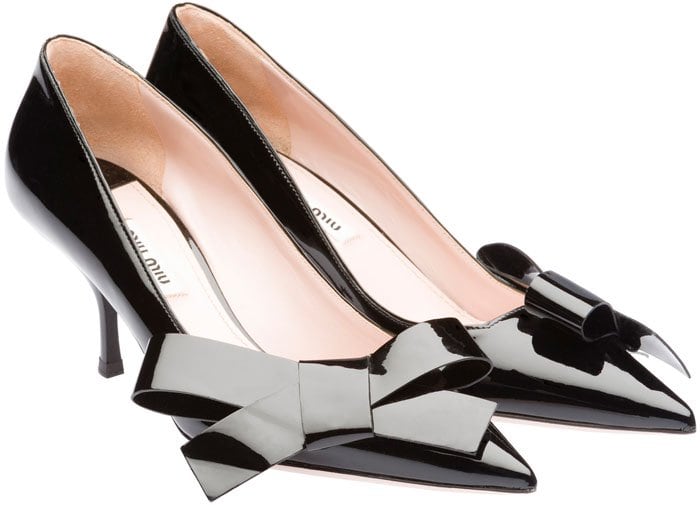 Oscar de la Renta Alice Satin T-Strap Bow Pump in Black, $765
Credit: Tony Forte / WENN / Andres Otero