My, my, my. It's been a good year for Emma Stone, indeed. As we have previously reported, Emma has been working on her third film with Ryan Gosling, but not after wrapping up her film 'Aloha' with Hollywood hunk Bradley Cooper. Oh, did we mention that Emma is dating Andrew Garfield in real life? What we would do to trade places with her.
Recently, the crew of 'Aloha' released a bloopers reel which featured a flushed Emma Stone awkwardly waving at the camera after messing up a steamy kissing scene with Bradley Cooper. Yes folks, we have the video below.
For now, Emma is still on set with her on-screen partner Ryan Gosling for the musical dramedy, 'La La Land'.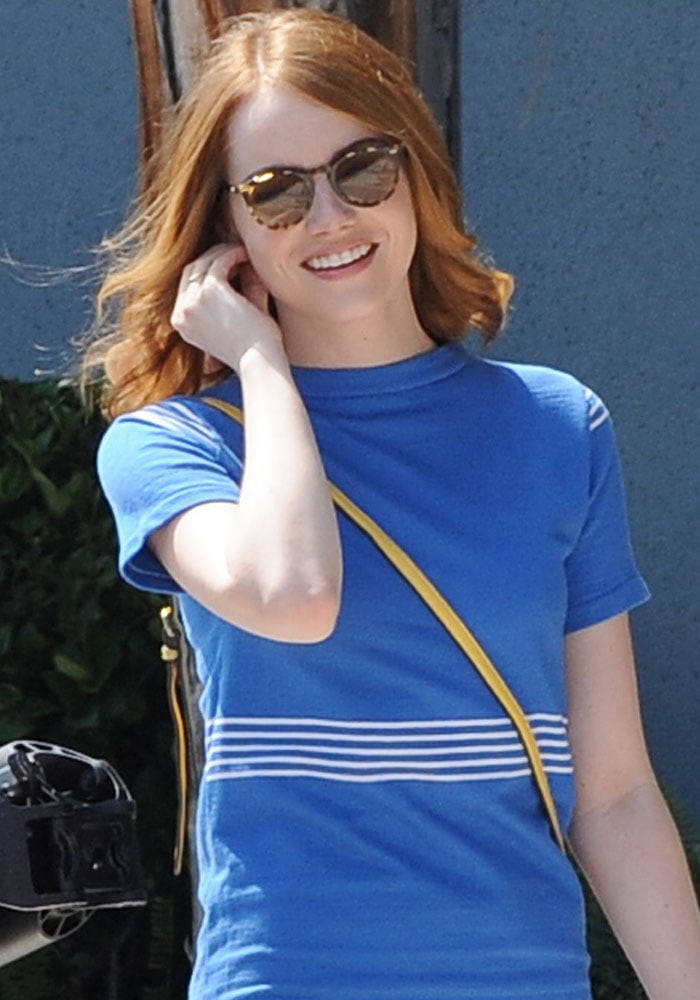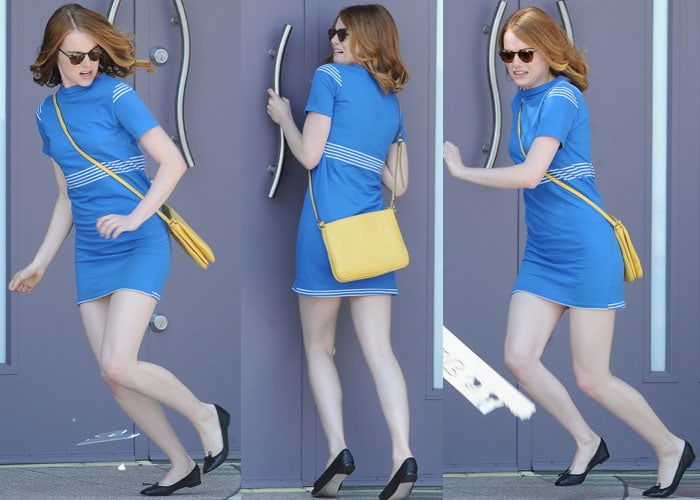 We're not quite sure what is going on in this scene (though we have to admit, our interests were piqued), but all we can tell from the photos is that a frightened Emma Stone is trying to run away from flying signage.
If this movie is supposed to be set in the 50's, those shoes are a definite giveaway that they are in the wrong decade. Emma wore a vintage-inspired blue dress, which she paired with black Repetto ballet flats and a yellow sling bag.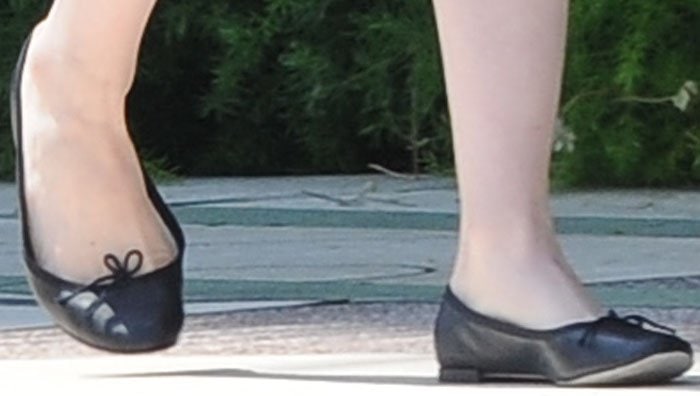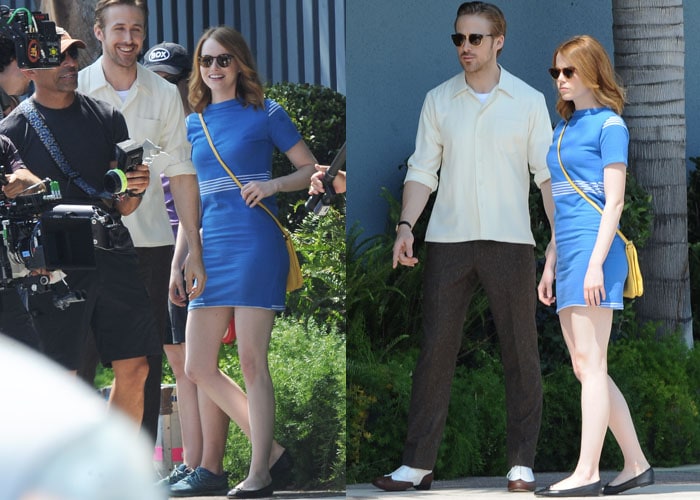 Emma Stone and co-star Ryan Gosling goofing around for a scene in their new movie 'La La Land' in Burbank, California on August 19, 2015
Aloha releases a blooper reel, which features an awkward kiss scene outtake between Emma Stone and Bradley Cooper
To get this casual staple, head over to Amazon and grab yourself a pair.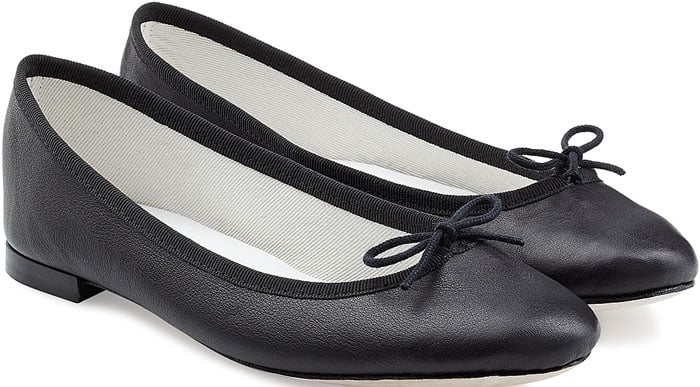 Repetto 'Cendrillon' Leather Ballet Flats, $295
Credit: Entertainment Tonight's Youtube Channel / Cousart / JFXimages / WENN