We've seen Emmy Rossum out and about enough now that we have a pretty good grasp on her style. She has a pretty low-key personal life, and she's usually spotted out wearing comfortable and laid back outfits, turning to classic silhouettes dressed up with her own streamlined twist. Every so often, however, Emmy will step out in something unusual and throw us all for a loop.
Emmy arrived at the 2016 Critics' Choice Awards in a dark and sparkly number that was pretty uncharacteristic of her.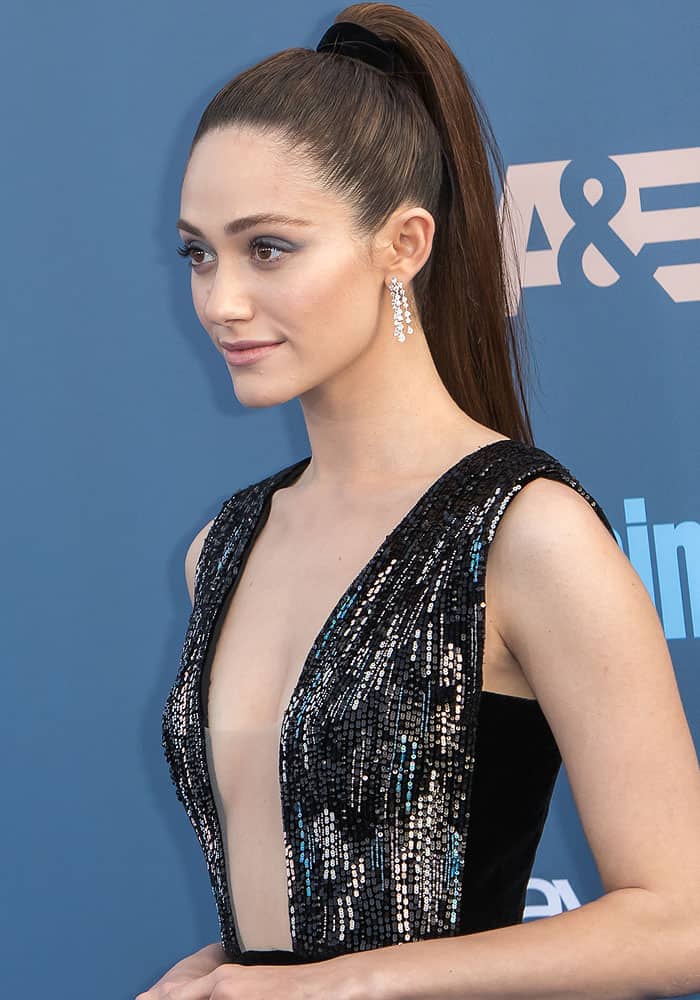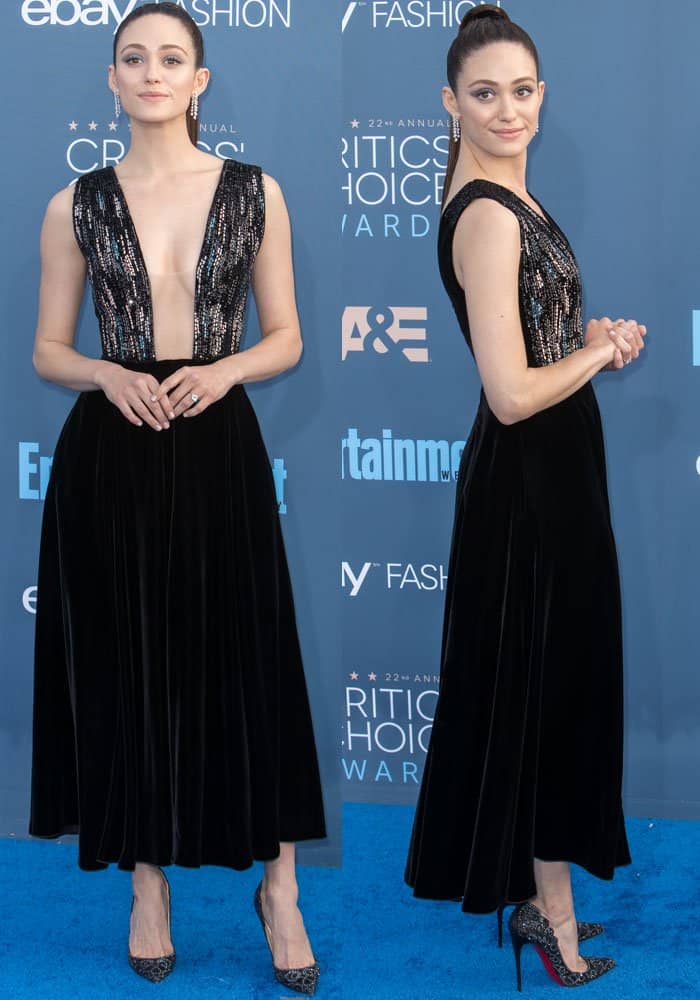 Emmy Rossum attending the 22nd Annual Critics' Choice Awards at Barker Hangar in Santa Monica, California on December 11, 2016
Emmy chose a velvet-and-sequin number from Giorgio Armani's Fall 2016 collection. The actress is no stranger to baring skin, so we weren't too fazed by her plunging neckline. We were, however, refreshingly surprised by her choice of sparkles and velvet.
The actress kept the sparkles going all the way down to her Christian Louboutin "Top Vague" pumps.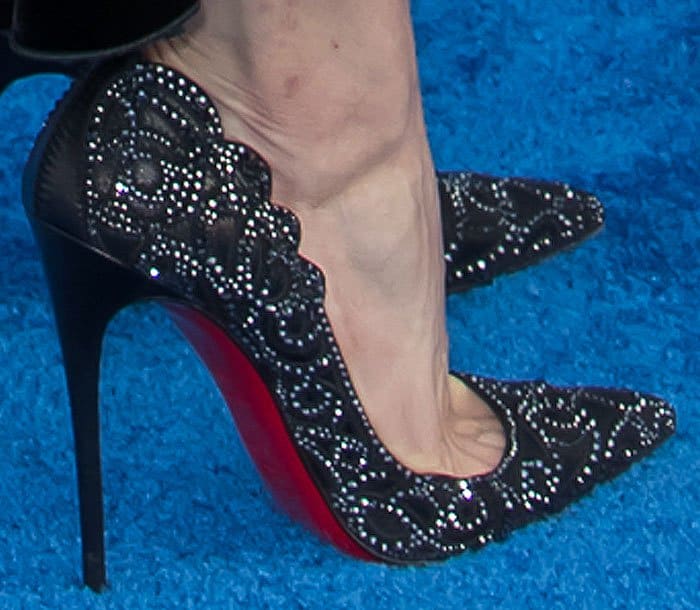 Emmy wears the studded scallop "Top Vague" pumps from Christian Louboutin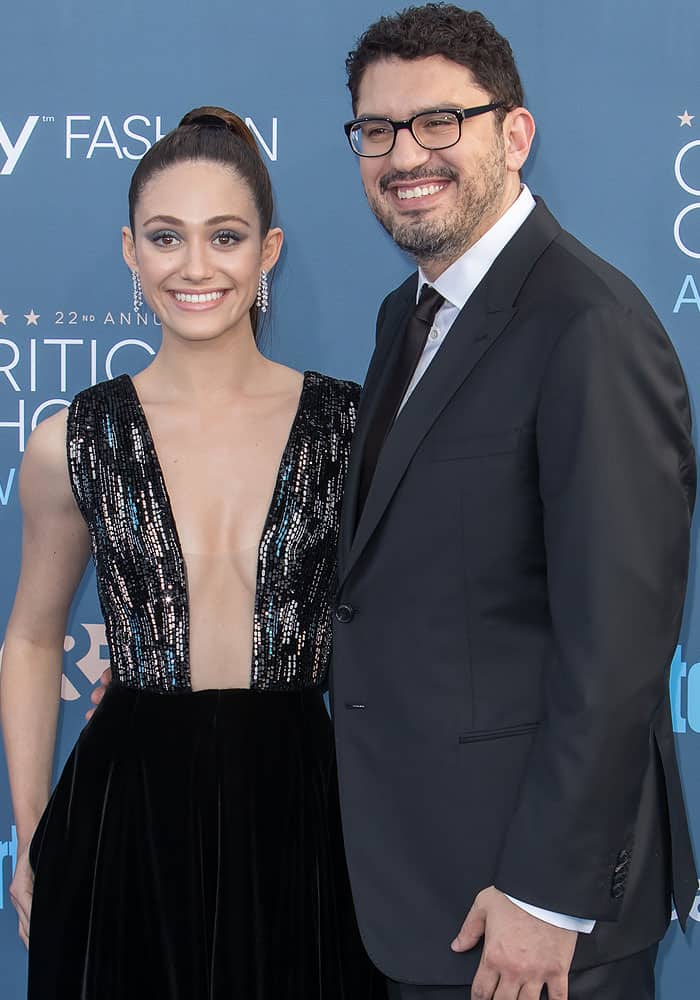 Emmy poses with her fiancé Sam Esmail
Not only did Emmy surprise us with her outfit choice, but she even channeled a little 80's pop star look with a high ponytail secured by a velvet scrunchie. We're getting major classy Madonna vibes from her look.
The 30-year-old made her appearance with writer-director fiancé Sam Esmail. The two were engaged in August of 2015. No wedding date has been announced yet.
Shop Emmy's studded Christian Louboutin "Top Vague" beauties at Neiman Marcus.
Christian Louboutin 'Top Vague' Scalloped Crystal Red Sole Pump, £1,795 at Neiman Marcus
Credit: Michael Boardman / WENN