When Cara Delevingne says something, she means it.
Cara Delevingne rocks Jennifer Fisher's iconic Double Small Gothic Letter necklace and a lacy bralette at Eva Cavalli's VIP birthday party in London on October 10, 2015
The model is known as one of the most boisterous celebrities today. She has a personality that is a far cry from the stereotypes of the modeling industry and is no stranger to crazy antics.
Cara Delevingne wears a lacy bralette and a pair of high-waisted pants on the red carpet
This time around, her crazy antics involve the paparazzi.
Cara Delevingne's feet in Jimmy Choo booties
Joined by her good friend Kendall Jenner, the model recently turned up at the VIP party for Eva Cavalli, wife of Roberto Cavalli, looking clearly annoyed at the flashing bulbs as she tried to make her way out of the venue.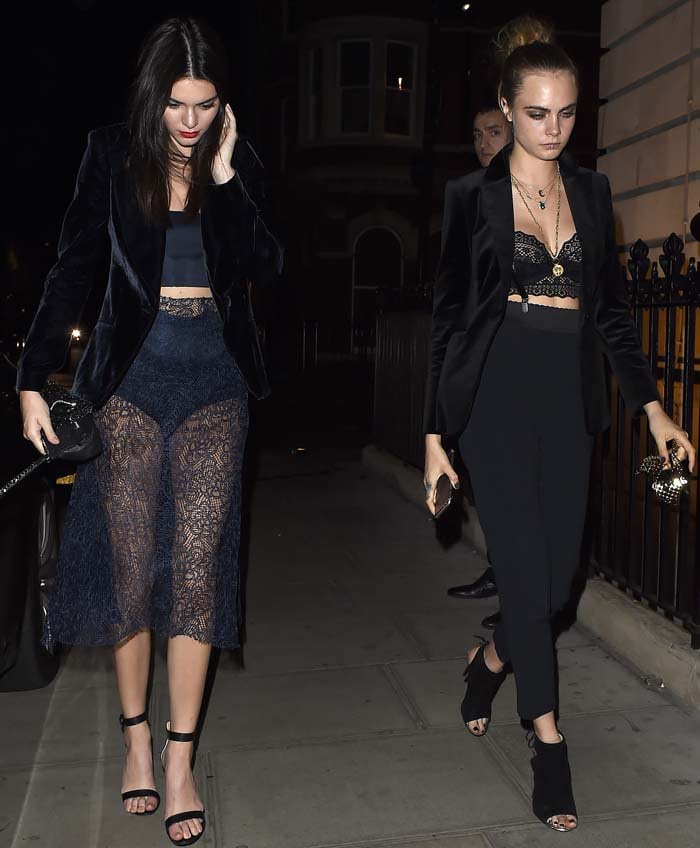 Cara Delevingne and Kendall Jenner wear matching vampy outfits to a VIP party
The 23-year-old wore a lace crop top and high waist pants underneath a velvet blazer from Frame. Cara finished her masquerade look with Jennifer Fisher's iconic Double Small Gothic Letter necklace, an Evil Eye 18-karat gold multi-stone necklace from Jennifer Meyer, and black "Froze" boots by Jimmy Choo.
A few days prior to the event, Cara was finally able to avenge herself against the paps in her trademark hilarious way.

Cara Delevingne tweets "Dear paps if you are in my way, I have a right to move you"
In the video, Cara was seen turning back and pushing an unsuspecting paparazzo. While the paparazzo may not have been pleased, Cara gleefully chanted, "I pushed him! I pushed him!" as she ran away quickly and disappeared into the restaurant.
Too bad we didn't see any action at the VIP Party. While pushing may not be the best way to correct the paparazzi culture, it was pretty funny to see Cara running away.
Get Cara's masquerade booties by visiting Farfetch or Nordstrom:
Jimmy Choo Froze Black Nappa Leather Bootie, $413 – $584.79
Jimmy Choo Nude And Champagne Suede Froze Slingback Mules, $684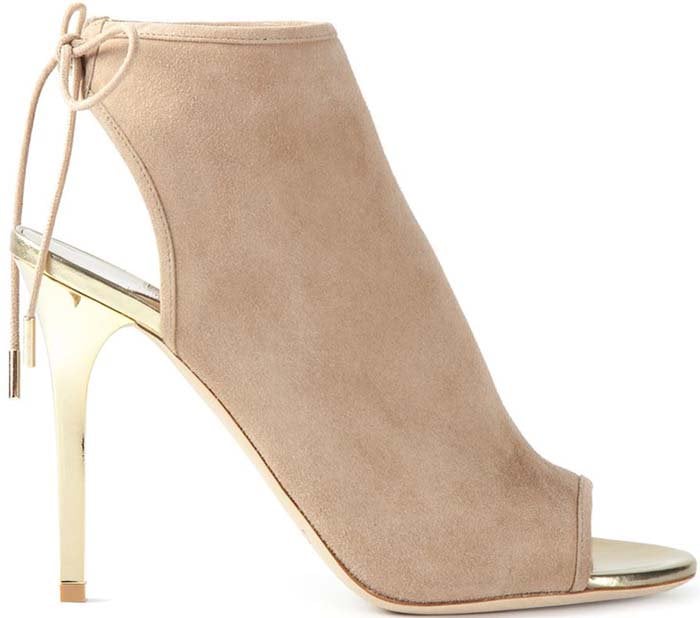 Credit: WENN