While Eva Longoria may now be without a man again (she just broke up with Eduardo Cruz!), she is certainly not without a pair of stunning heels. The not-so-Desperate Housewife was spotted wearing some sexy ankle strap wedges while out and about in Beverly Hills last week.
She sported a pair of stunning sandals by Bottega Veneta featuring sexy strappies covered in two tone upper made of mirror-like metallic leather and textured Karung (snake) skin. Below is a closer look for you to appreciate: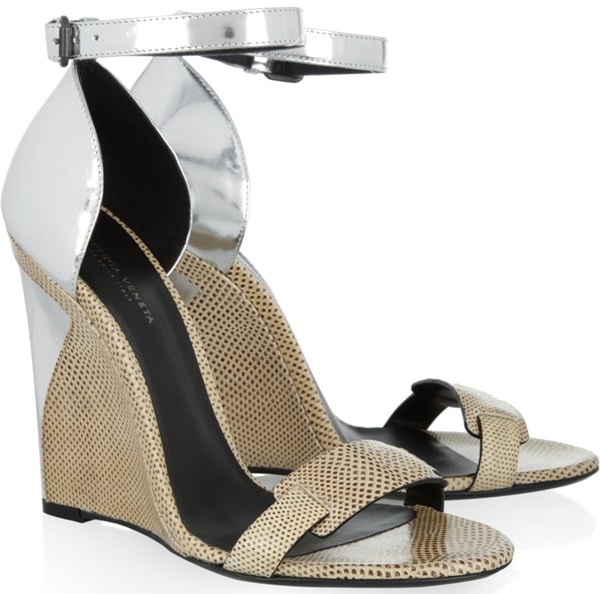 Bottega Veneta Karung and Metallic Leather Sandals, $820
Gorgeous, or what?
For one, it's refreshingly slim and platform-less. And for another, the unique texture play really kicked it up a notch and turned the pair into something more than just the usual. And if you're thinking it doesn't look so high, think again, because the wedge heels on these Bottega Venetas are a good 4.5 inches high.
To grab a pair for yourself, simply head over to Net-A-Porter. While we have the focus on Eva Longoria, we want to share one of our favorite shoe moments from 2005. Unfortunately we don't have information on what she wore, but we look forward to reading how you like her sandals: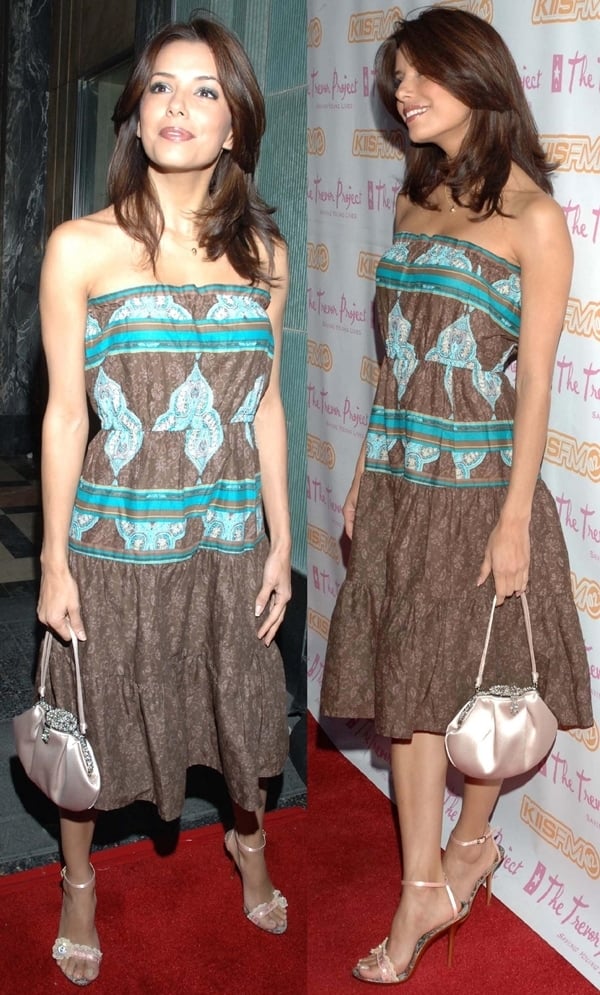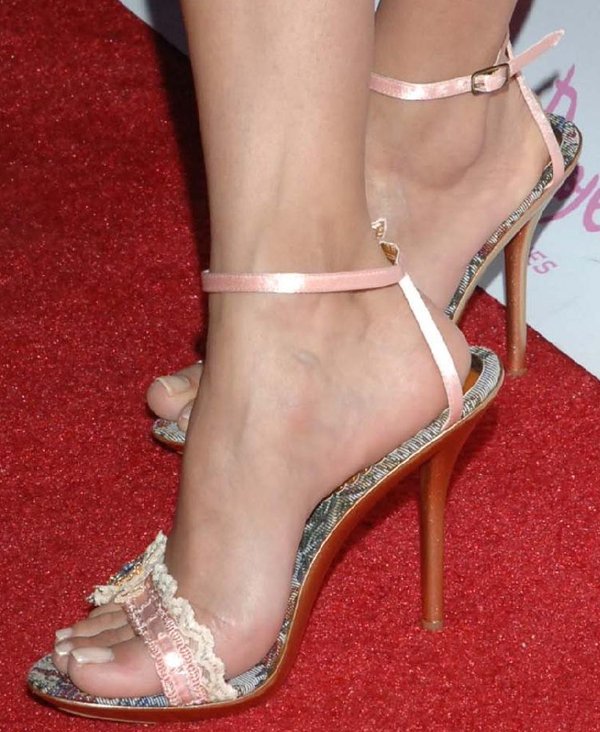 Eva Longoria at the 8th Annual Cracked Xmas Benefit themed ' A Little Naughty… A Little Nice ' honoring creator/executive producer Marc Cherry in Los Angeles on December 4, 2005
Credit: Dimitri Halkidis/WENN