If you need evidence of summer's approach, you need only witness Teresa Palmer's latest red carpet look.
Teresa Palmer at CinemaCon 2015 held at Caesars Palace Hotel and Casino in Las Vegas on April 22, 2015
The 29-year-old Warm Bodies actress was recently spotted at CinemaCon in Las Vegas looking ready for sunshine and warm breezes.
Teresa Palmer flashed her legs in a floral-print and peplum-waist dress
She wore a red Jonathan Saunders floral-print and peplum-waist dress and showed off her pretty feet and toes in sky blue Stuart Weitzman "Showgirl" sandals and a gorgeous blowout.
Teresa Palmer's hot feet in sky blue Showgirl sandals
What do you think of Teresa's summery look?
Stuart Weitzman's Showgirl sandals are a chic play on the ever-popular "Nudist" style, featuring wide ankle cuffs in place of thin straps. Showgirl comes in blue and nude. Which color would you prefer to wear this spring?
Stuart Weitzman "Showgirl" Sandals in Sky, $450 at Zappos
These sky blue sandals make a glamorous impression in embossed, metallic leather. The skinny strap and wide ankle cuff create a perfect balance of proportions.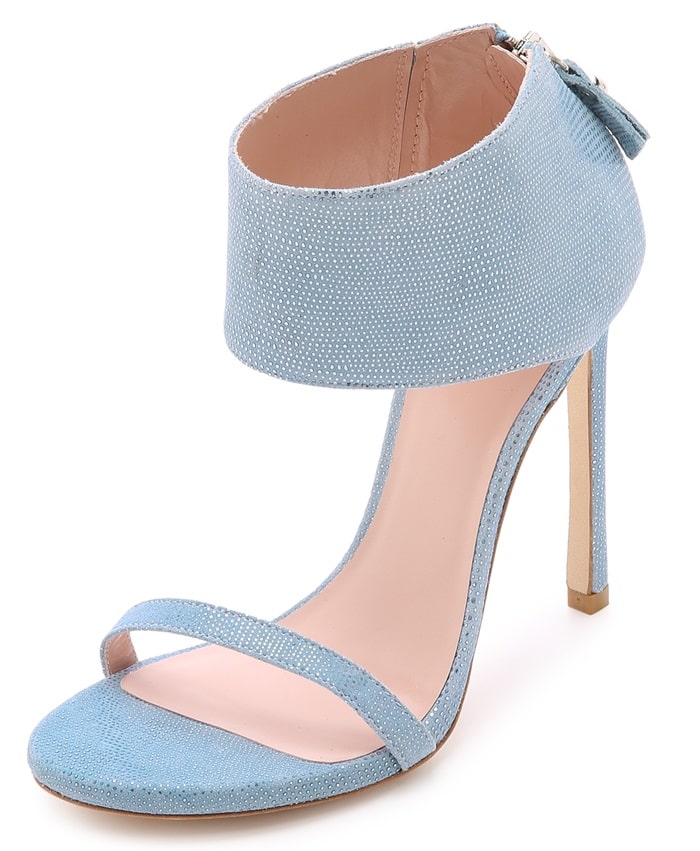 Stuart Weitzman "Showgirl" Sandals in Flesh, $450 at Zappos
Credit: Judy Eddy / Dave Bedrosian / Future Image / WENN