There's nothing prettier and more feminine than a floral skirt. It's the perfect skirt to wear on an equally perfect day. It's also hard to commit a wrong when wearing this skirt.
You can wear it so many different ways; it can become a classic piece that you can wear time and time again, making it a wonderful investment.
Check out these celebrities and how they styled their floral skirt:
1. Taylor Swift's Super Short Floral Skirt
Taylor Swift partnered a pleated floral skirt by Haute Hippie with a perforated cropped top by Michael Kors and a pair of cut-out booties by Prada.
Taylor Swift wears a sexy short floral skirt in New York on May 29, 2015
2. Alex Jones' Sexy Legs in a Pastel Skirt
Alex Jones also paired her pastel skirt with a pastel cropped top. She capped it off with a pair of pumps.
Alex Jones paraded her legs outside ITV Studios in London on March 10, 2015
3. Ashley James' Long Floral Skirt
Ashley James wore her floral skirt with a denim button-down shirt and a jacket draped over her shoulders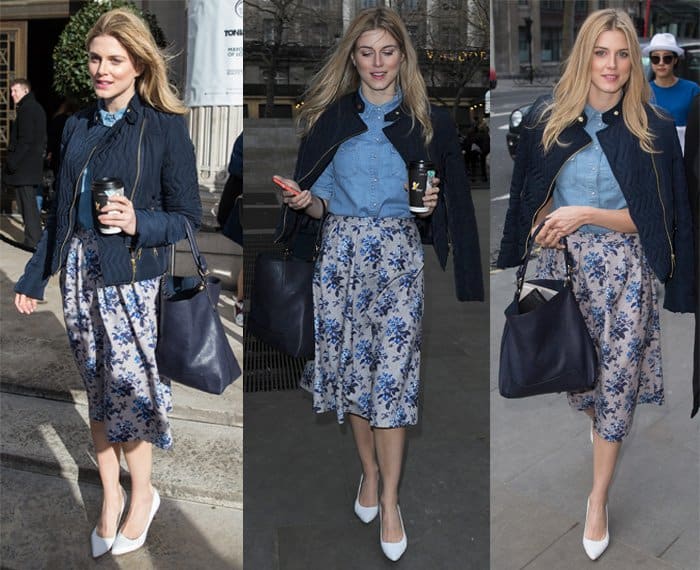 Ashley James attends the J.W.Anderson Women's show during London Fashion Week Fall/Winter 2015/16 at The Banking Hall on February 21, 2015, in London, England
4. Katie Piper's Floral Maxi Skirt
Katie Piper kept her silhouette long and feminine with a maxi floral skirt and a light sweater.
Katie Piper looked feminine at the Chelsea Flower Show 2015 in London on May 18, 2015
5. Olivia Palermo's Floral Pencil Skirt
Olivia Palermo paired her floral pencil skirt with a denim button-down shirt with its hem tied at the midriff.
Olivia Palermo at the Milly for DesigNation collection launch at Isola Trattoria & Crudo Bar in New York on April 22, 2015
Try copying these chic, feminine looks. Here are some pretty skirts from Amazon to get you started:
1. Milly Ombre Floral Print Midi Skirt, $320.00 at Amazon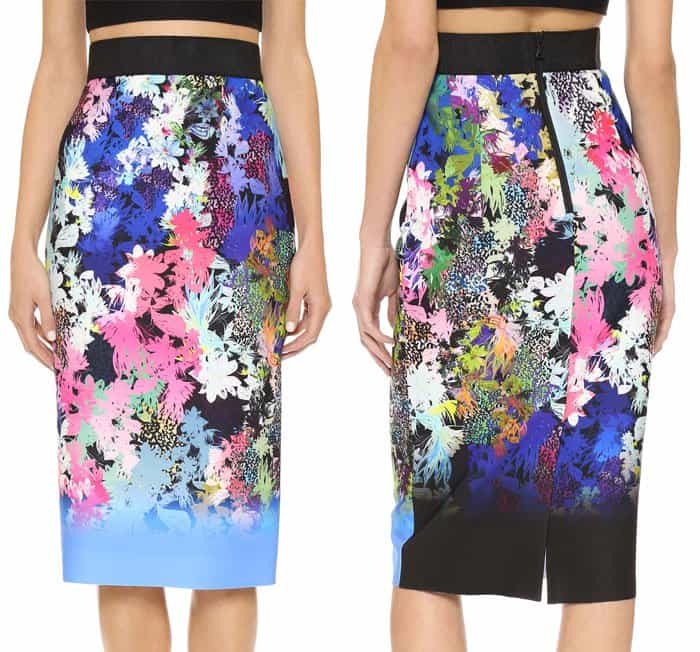 2. Rachel Pally Urlsa Skirt, $198.00 Amazon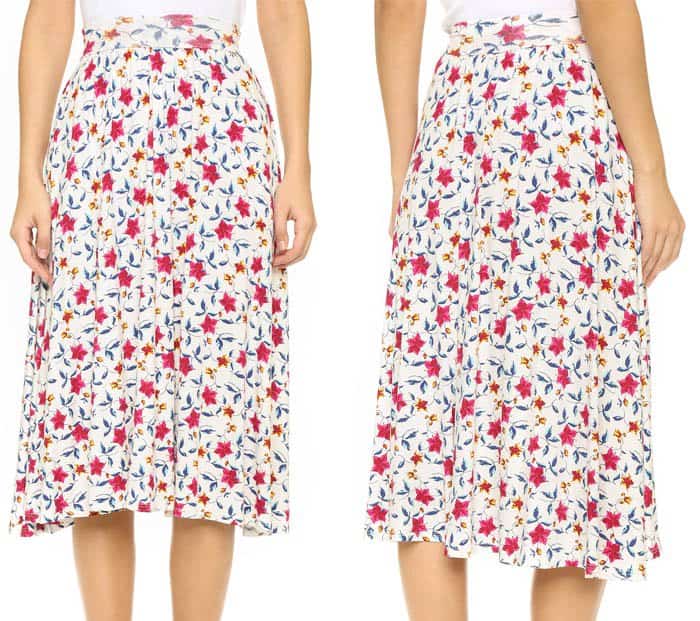 3. C/Meo Collective Killing Vibe Skirt, $170.00 Amazon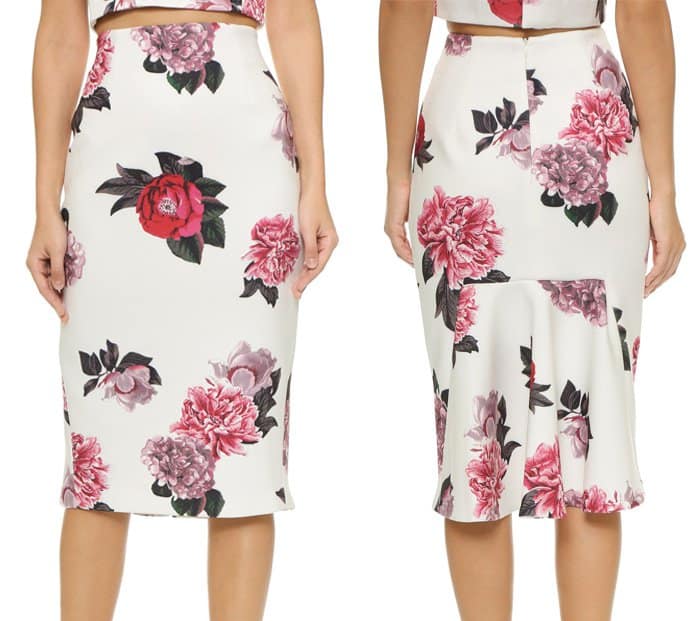 4. Parker Lenore Skirt, $396.00 Amazon
5. Helmut Lang Crypsis Print Skirt, $255.00 Amazon
6. Keepsake Divide Skirt, $192.00 Amazon
7. Mother of Pearl Romilly Gathered Midi Skirt, $357.00 Amazon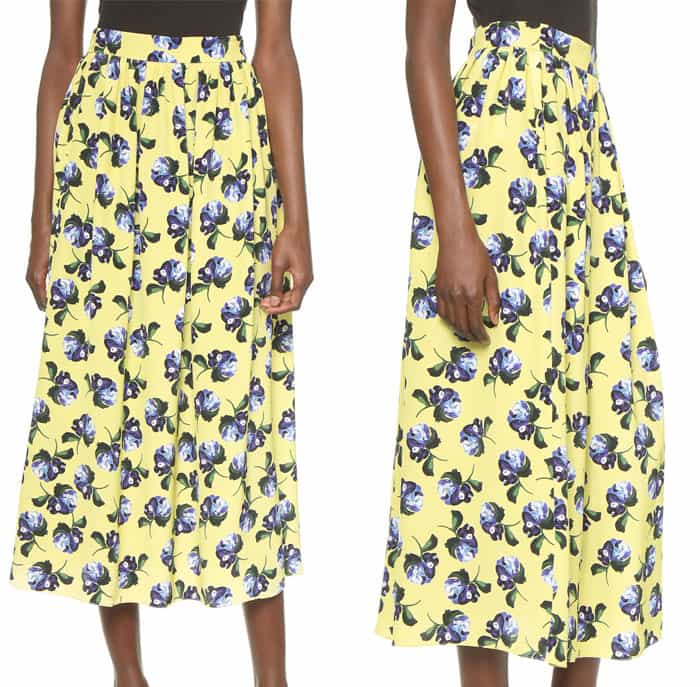 Credit: TNYF / WENN / Rocky / Will Alexander / Lia Toby / C. Smith