Last Tuesday was the night the 26th Annual Footwear News Achievement Awards was held at New York's Museum of Modern Art. As it was the "Oscars of the footwear industry," naturally, we had very high expectations of the shoe spots at the event.
Thankfully, the designers, retailers, models, and celebrities who attended the awards show did not disappoint and flashed footwear that would be considered a feast for us fanatics. It really was all about the shoes that night. Not only was it the theme, but the attendees also made sure that their shoes were the focal point of their ensembles.
We've gathered for you below the hottest shoe spots at the 26th Annual Footwear News Achievement Awards, making sure not to miss out on anything like the glamorous curvy woman embellishment on Designer of the Year Charlotte Olympia Dellal's satin t-straps.
Who do you think had the best shoes? See them all below:
1. Tali Lennox in Sophia Webster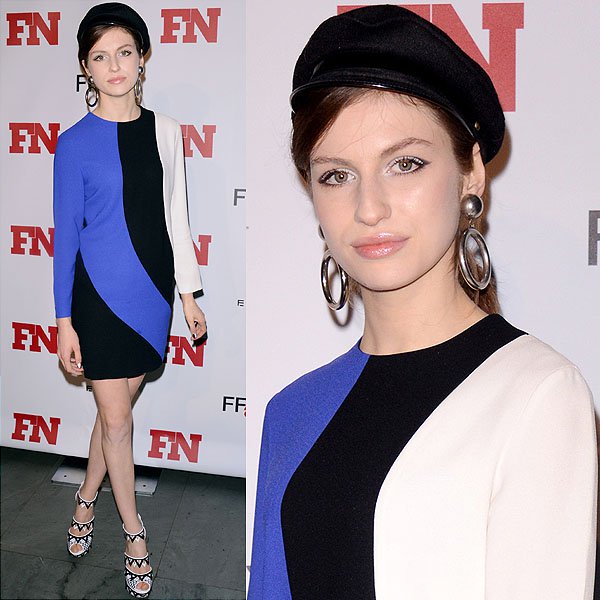 Model Tali Lennox attends the 2012 Footwear News Achievement awards at The Museum of Modern Art on November 27, 2012 in New York City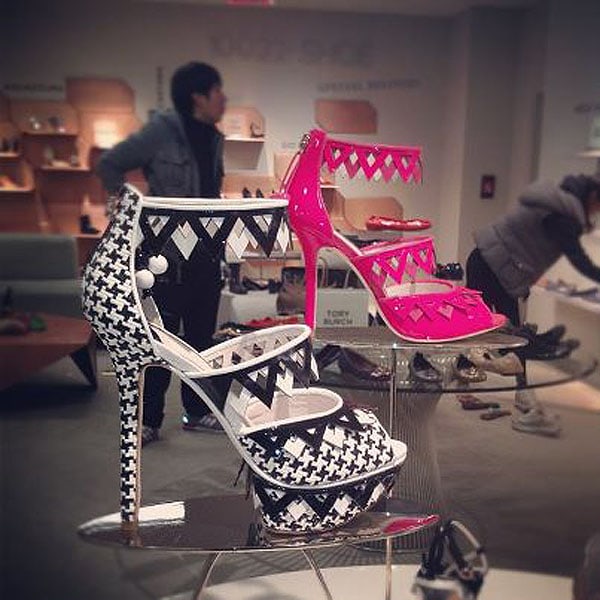 Sophia Webster spring 2013 houndstooth print and triangle cutout platform sandals
2. The "Man Repeller" Leandra Medine in Alaia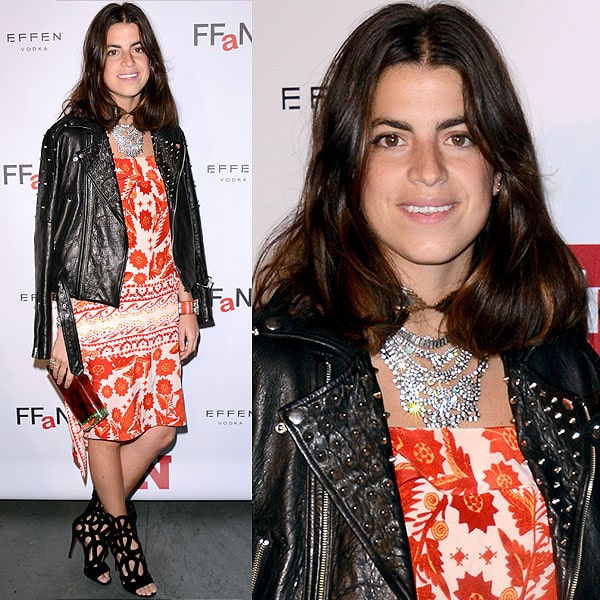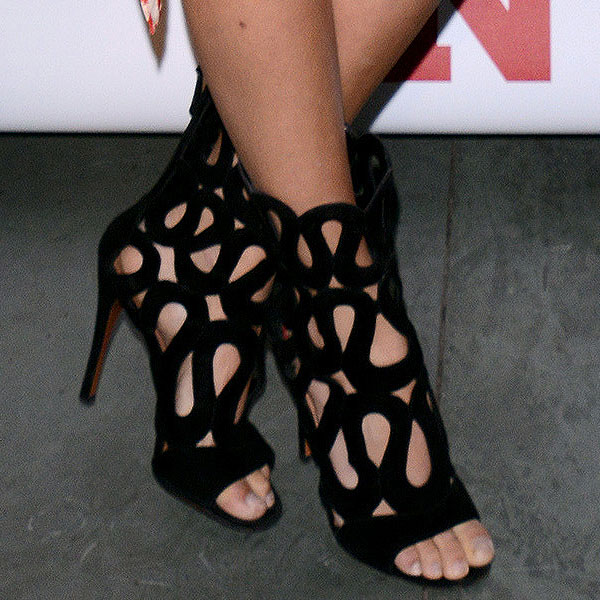 Leandra Medine attends the 2012 Footwear News Achievement awards at The Museum of Modern Art on November 27, 2012 in New York City
Alaia Swirl Suede Sandal Booties
3. Rebecca Minkoff in Rebecca Minkoff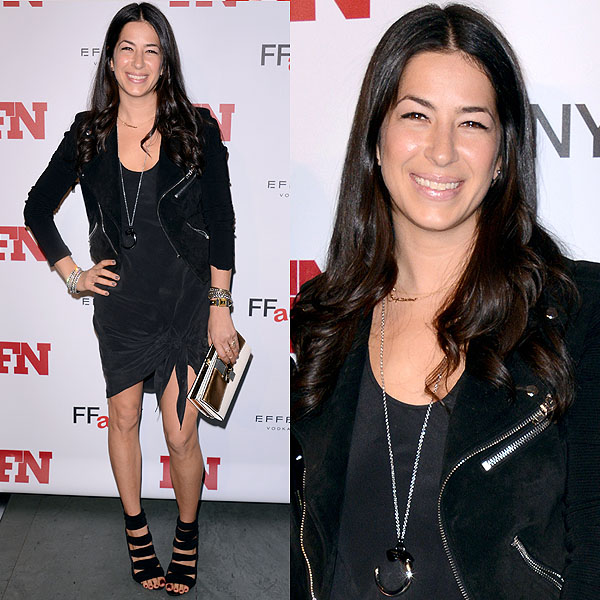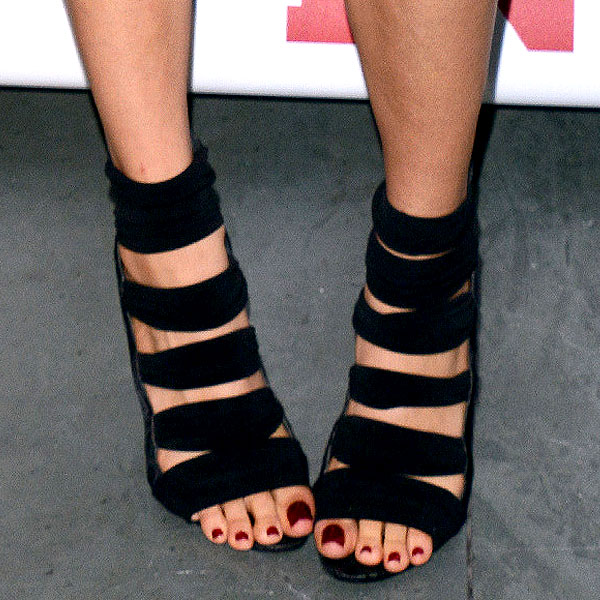 Rebecca Minkoff attends the 2012 Footwear News Achievement awards at The Museum of Modern Art on November 27, 2012 in New York City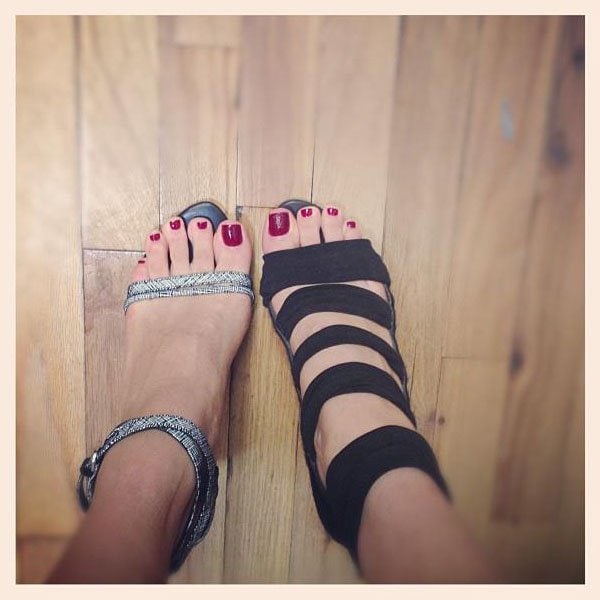 Rebecca Minkoff asking people on Twitter which of these shoes she should wear to the Footwear News Achievement Awards
4. Charlotte Olympia Dellal in Charlotte Olympia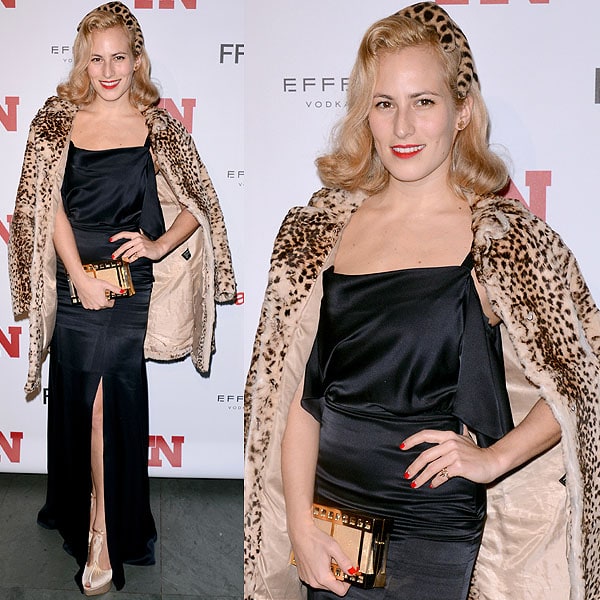 Charlotte Olympia Dellal attends the 2012 Footwear News Achievement awards at The Museum of Modern Art on November 27, 2012 in New York City
5. Miranda Kerr in Tabitha Simmons
Miranda Kerr attends the 2012 Footwear News Achievement awards at The Museum of Modern Art on November 27, 2012 in New York City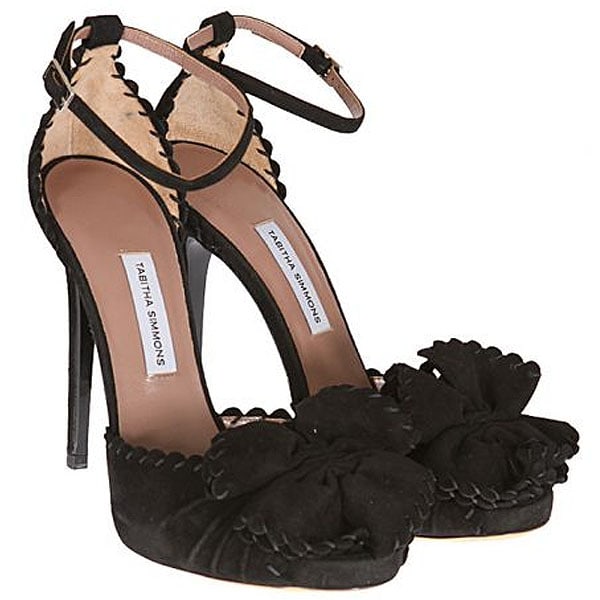 Tabitha Simmons "Ruby" Scalloped Ankle-Strap Bow Sandals, $1,245
6. Tabitha Simmons in Tabitha Simmons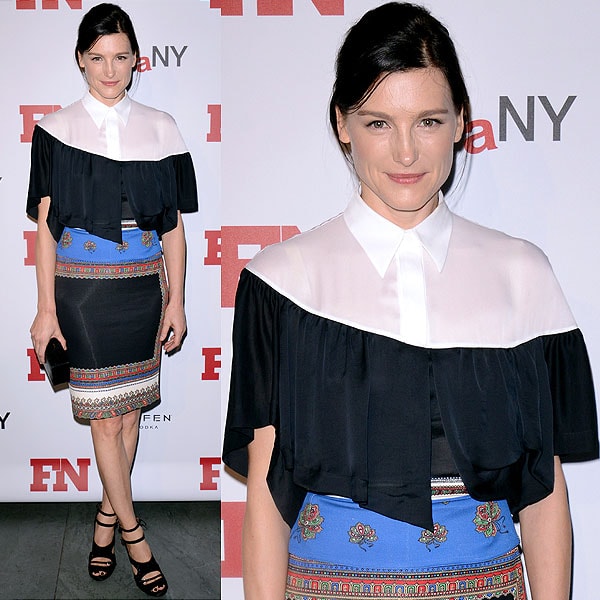 Tabitha Simmons attends the 2012 Footwear News Achievement awards at The Museum of Modern Art on November 27, 2012 in New York City
Tabitha Simmons "Bailey" Back Lace-Up Sandals
7. Fergie in Fergie
Fergie attends the 2012 Footwear News Achievement awards at The Museum of Modern Art on November 27, 2012 in New York City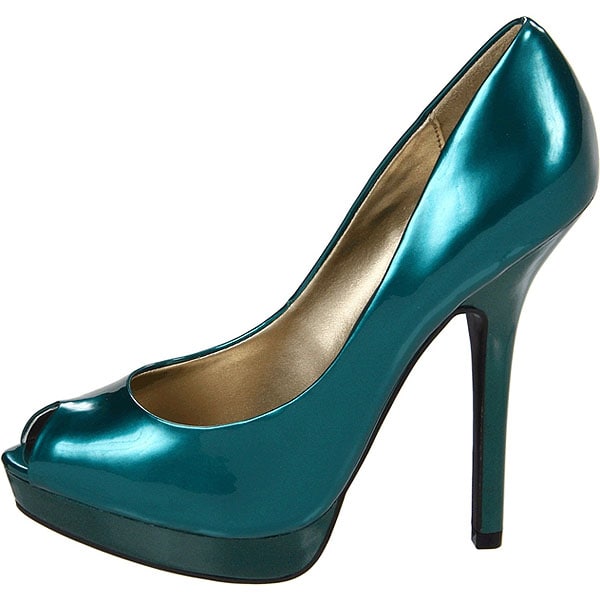 Fergie "Holly" Peep-Toe Pumps, $63.99 to $79.95 at Amazon
8. Hilary Rhoda in Rebecca Minkoff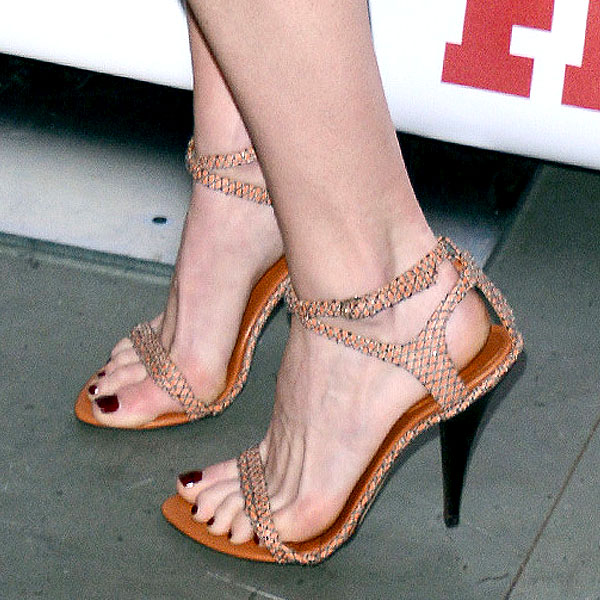 Hilary Rhoda attends the 2012 Footwear News Achievement awards at The Museum of Modern Art on November 27, 2012 in New York City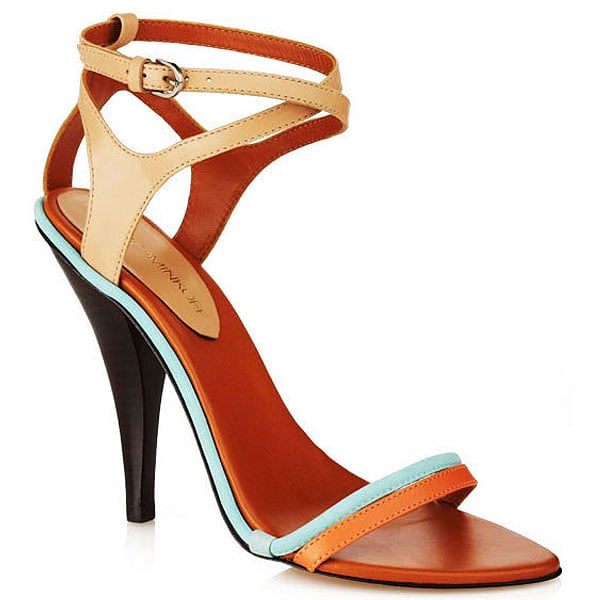 Rebecca Minkoff Spring 2013 Ankle-Strap Sandals (a different color version)
Credit: Ivan Nikolov/WENN, SaksFifthAvenue's Instagram, Rebecca Minkoff's Instagram