Freida Pinto dazzled us on the red carpet last week. The bronzed beauty was spotted at the IFFLA 2013 opening night gala for 'Gangs of Wasseypur' in Los Angeles wearing a stunning red asymmetric dress from the Rachel Roy Spring 2013 collection styled with gold Charlotte Olympia 'Gilda' sandals. Her gold cuff bracelet and jewel-accented box clutch complemented her heels really well. The Indian actress and model opted for loose straight locks and glossy rose-colored lips to complete her look.
The side slit in Freida's dress as well as the ruffle details made the ensemble super sexy and interesting. Her gold heels accentuated the rich red color of the dress without overpowering it in any way. She could have opted for nude, black, or possibly printed heels, but I love this red and gold combo.
To complete the outfit, Freida carried a black royal ornament crystal satin clutch by Thalé Blanc and accessorized with a Joan Hornig brass lizard cuff.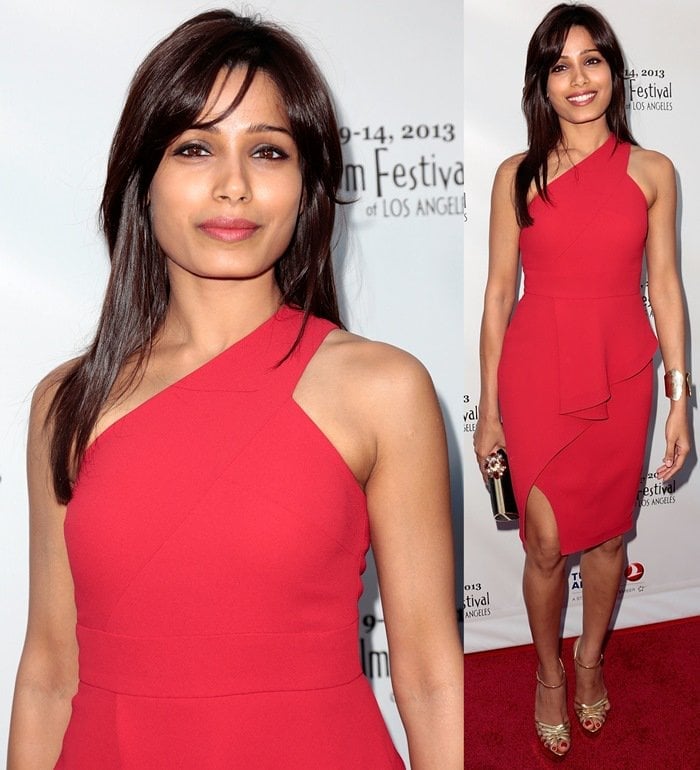 Freida Pinto at the IFFLA 2013 opening night gala for 'Gangs of Wasseypur' in Los Angeles on April 9, 2013
The "Gilda" sandals that Freida is rocking above aren't available online yet. However, we were able to find several styles of gold platform sandals from Charlotte Olympia at Nordstrom.
Take a peek, and tell us which style you'd make your next shoes: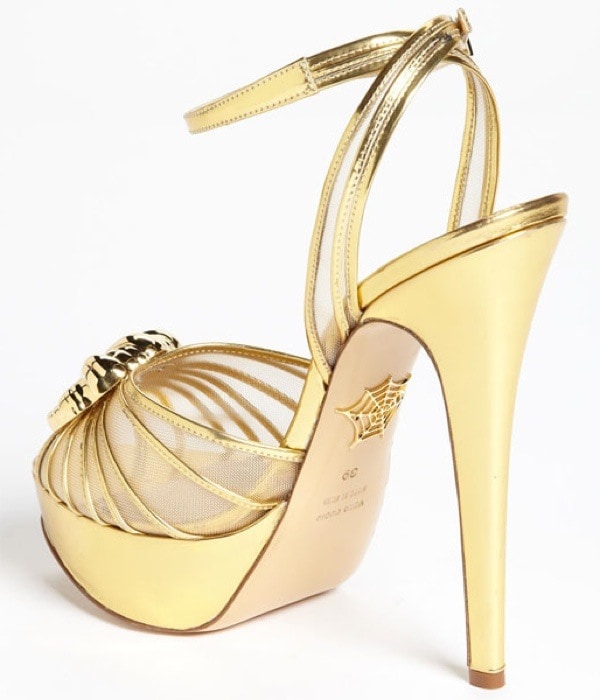 Charlotte Olympia "Croissant" Pumps, $995
Charlotte Olympia "Octavia" Sandals, $1,195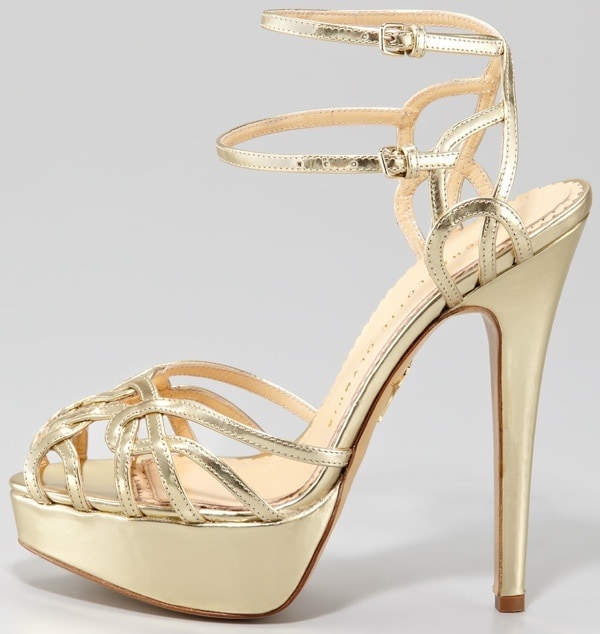 Charlotte Olympia "Ursula" Metallic Strappy Platform Sandals, $1,095
So, fellow shoe lovers, what do you think of these gold Charlotte Olympia styles? Would you add one (or all) of them to your collection?
Credit: Brian To/WENN