One of the perks of having a sister? Always having someone to get cute and match with. While it's a little strange for siblings over the age of seven to wear the exact same outfits, we love when sisters coordinate in a mature way.
Gigi and Bella Hadid did just that. The model sisters were spotted at the Glamour "Women of the Year" Awards in matching Christian Louboutin heels.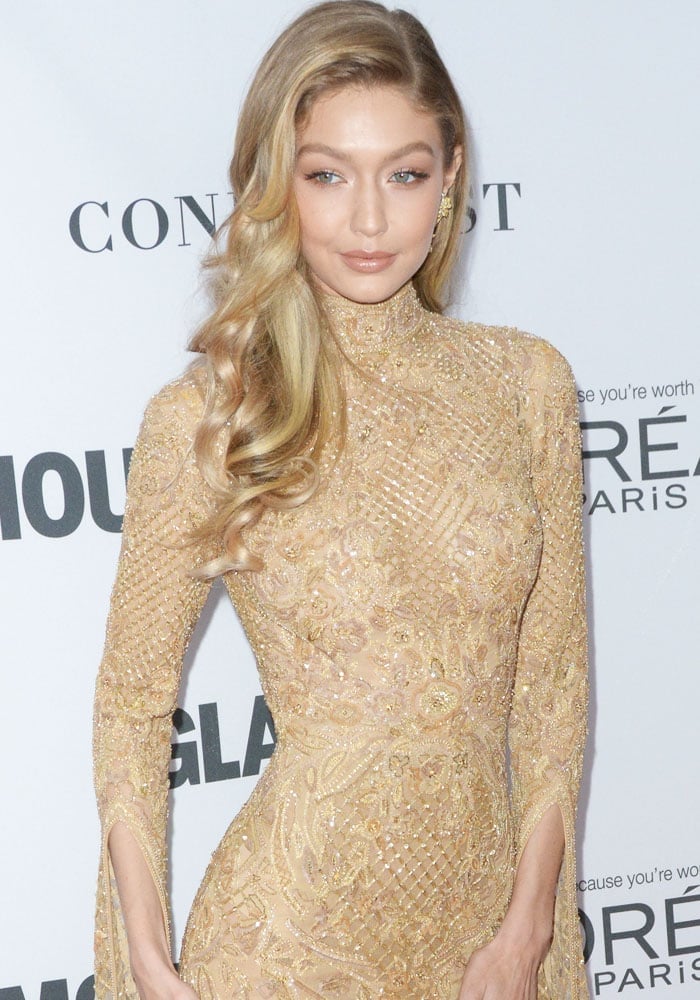 Gigi Hadid at the 2017 Glamour "Women of the Year" Awards held at Kings Theatre in New York City on November 13, 2017.

The blonde beauty stuns in a Zuhair Murad Fall 2016 Couture piece.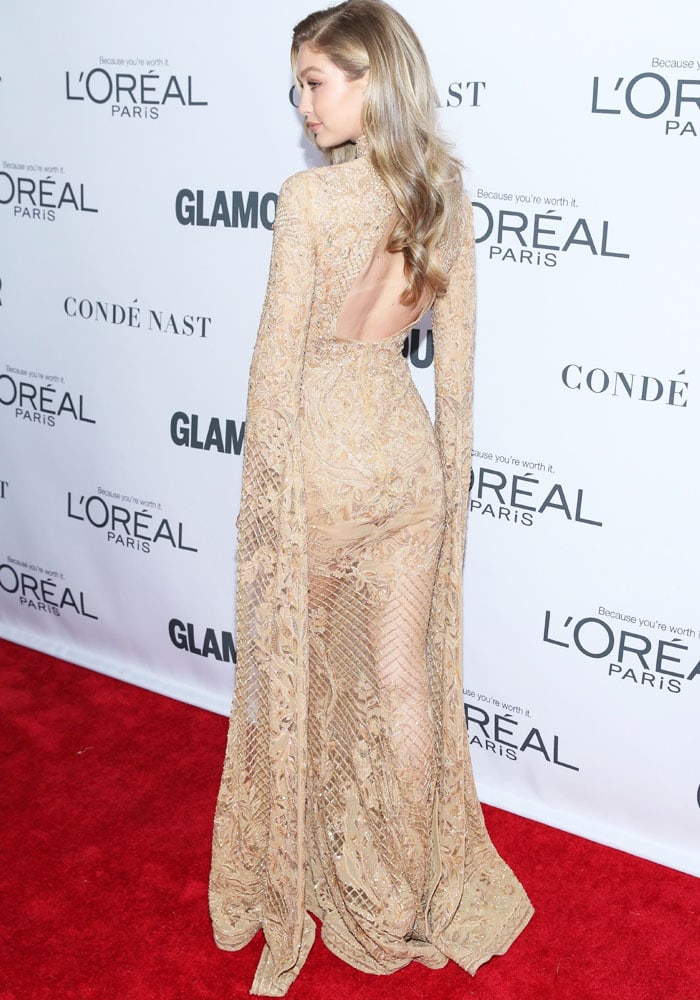 Gigi shows off her slender figure in the gold dress.
Gigi showed of her slender figure in a Zuhair Murad 2016 Fall Couture dress, which looked stunning on the model even though it's a few seasons old. We almost couldn't tell where blonde locks ended and where the dress began.
Her dress is cut from custom lace and fully embellished with beads. The seemingly conservative cut revealed Gigi's toned back and legs.
Gigi finished her look with a pair of Christian Louboutin "Iriza" pumps in specchio beige.
Gigi is joined by her sister Bella and mother Yolanda Foster.
Bella mixes business and pleasure in a Cristina Ottaviano Spring 2018 outfit.
Of course, Bella wouldn't let herself disappear into the background. The model mixed glamour with her usual flair for eccentric pieces. Bella opted for a Cristina Ottaviano Spring 2018 outfit comprised of wide-legged pants and a slouchy blazer. An asymmetric sequined top added sparkle to her look.
Bella accessorized her look with the Bulgari "Serpenti" earrings and the "Parentesi" necklace. The 21-year-old model contrasted the glamour with delicate cateye makeup.
A pair of Christian Louboutin "Twistissima" pumps in silver strauss completed her look.
Bella shows off her delicate cateye makeup by artist Nina Park.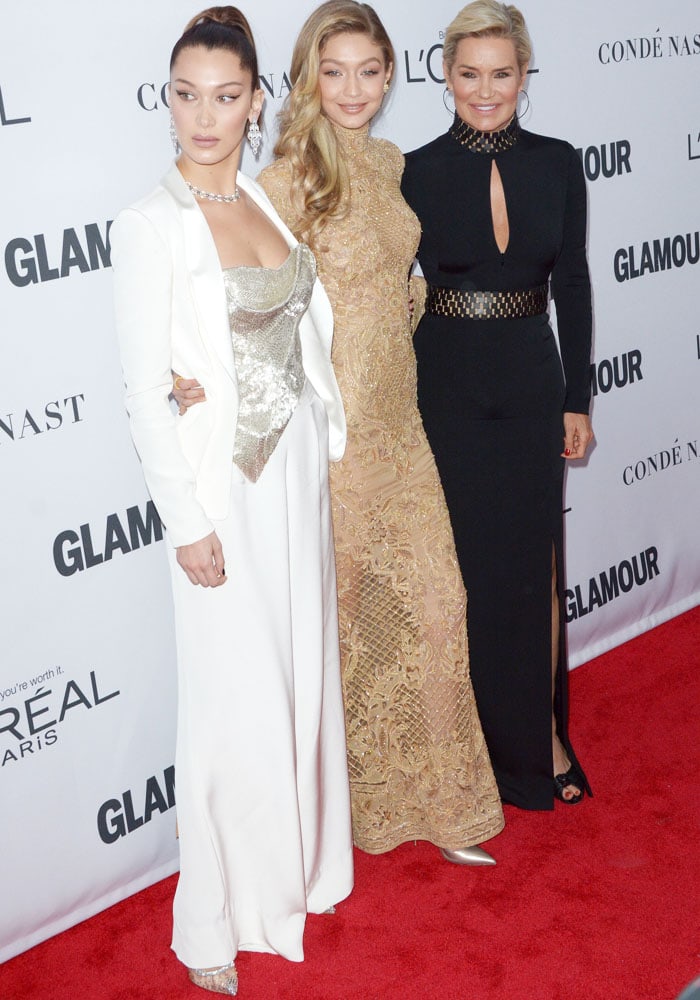 The three ladies stun at the Glamour event.
Bella, who was joined by her mom Yolanda Foster, attended the event in support of Gigi, since the eldest Hadid sister was honored with the Supernova Award.
Gigi gave an emotional speech as she thanked the people who helped her in her career. The model thanked her parents for giving her a strong work ethic, even though she admittedly comes from a privileged home.
The model also called out to her followers to live out their dreams, and giving credit to the women around them who help them along the way.
Shop versions of Gigi's timeless "Iriza" pumps at Barneys New York.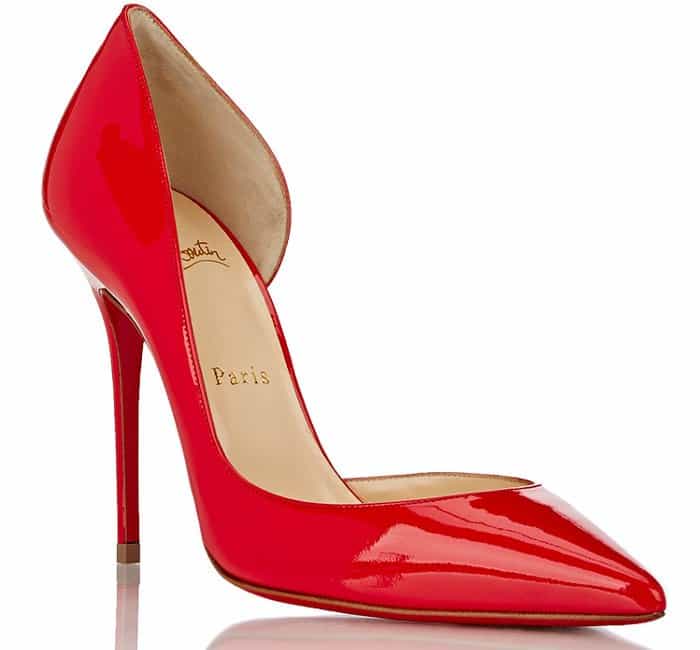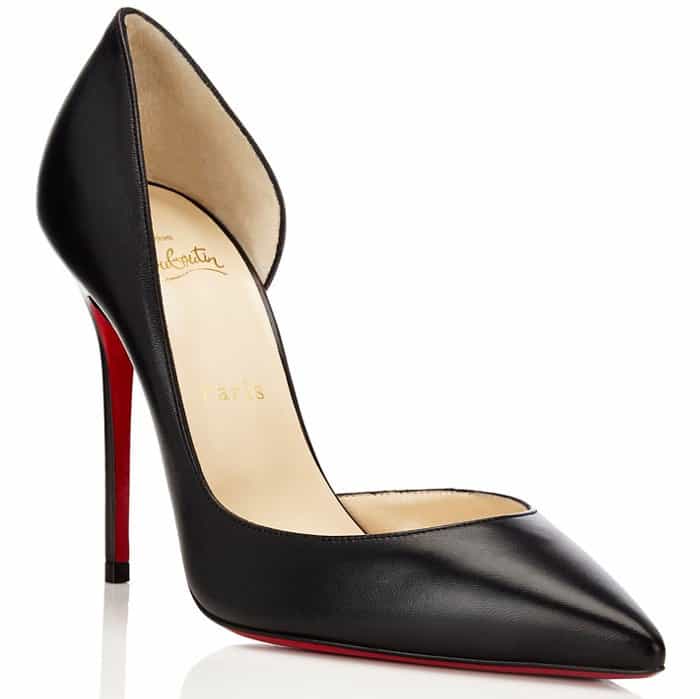 Christian Louboutin "Iriza" pumps, $675
Bella's "Twistissima" pumps can be purchased at Neiman Marcus and Saks Fifth Avenue.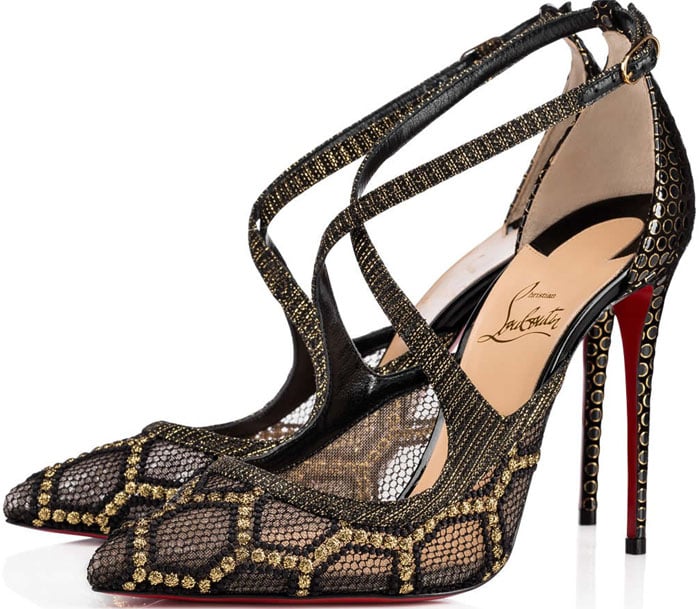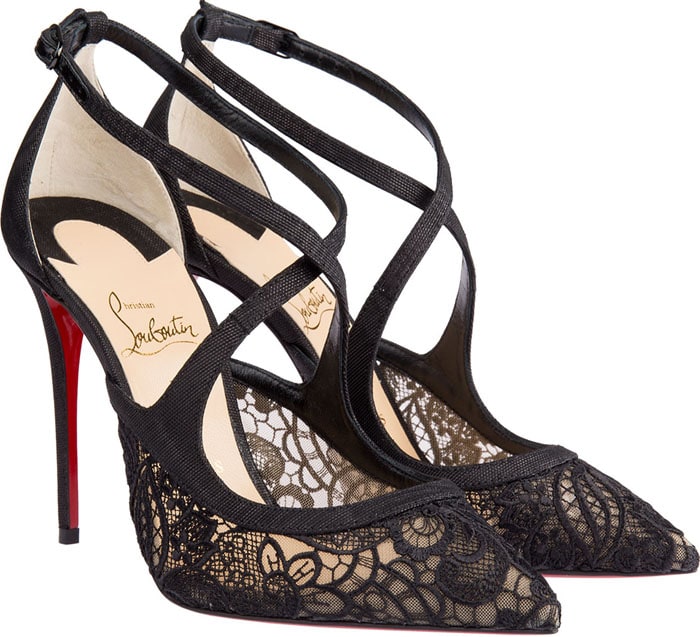 Christian Louboutin "Twistissima" pumps, $895 – $1,245
Credit: Andres Otero / Dennis Van Tine / Future Image / Ivan Nikolov / WENN