What a rare sight. Gigi Hadid was recently spotted all dressed down and pushing a cart at Bristol Farms in Los Angeles.
While we figured Gigi does, in fact, know how to grocery shop like a normal person, we didn't think she'd have time to make her own grocery runs.
Gigi Hadid shops with a friend at Bristol Farms in Los Angeles on October 22, 2016
Gigi wears the Reebok "Classic" sneakers in pearlized leather
Gigi demonstrated her model-off-duty look in an IRO "Clay" perforated shirt paired with the AGOLDE "Sophie" skinny jeans in the shade Soleil.
The model stacked on her Jacquie Aiche jewelry, layering the "Eye Pyrite" choker with the "Diamond Elizabeth Taylor" and the "Labradorite" honeycomb necklace. Combined, her necklaces have a value of at least $30,500. She paired her neck accessories with the diamond drop earrings. Gigi finished her grocery look with a pair of Reebok "Classic" sneakers in pearlized leather.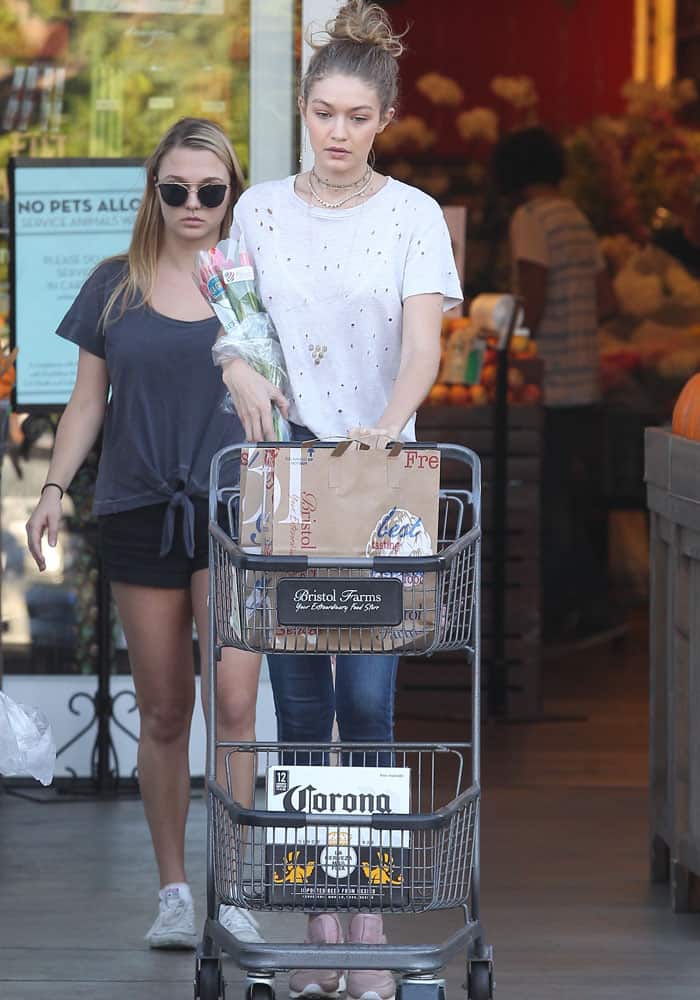 Gigi picking up some groceries with a friend
Ridiculously expensive jewelry aside, it's pretty refreshing to see Gigi out of her runway-ready outfits. Sometimes we forget that the top model is only 21-years-old, so it's nice to see her actually look like a normal college kid.
Shop Gigi's Reebok "Classic" sneakers at Amazon and Zappos.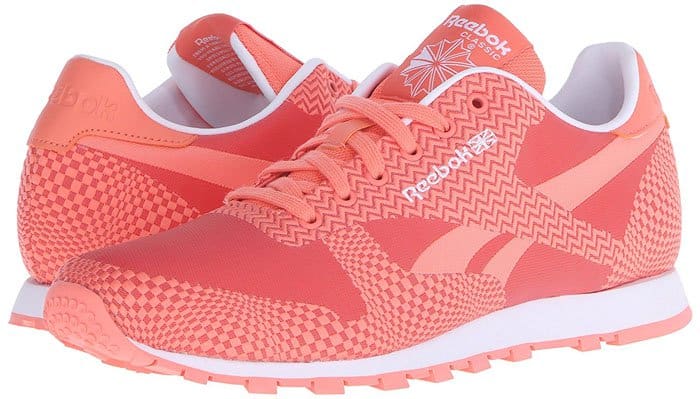 Reebok "Classic" Sneakers, $39.23 – $156.04 at Amazon and Zappos
Credit: WENN