You know two best friends are really, really close when the media coins a name for them. "KenGi," also known as BFFs Kendall Jenner and Gigi Hadid, truly are as inseparable as possible, given their demanding jobs and lifestyles.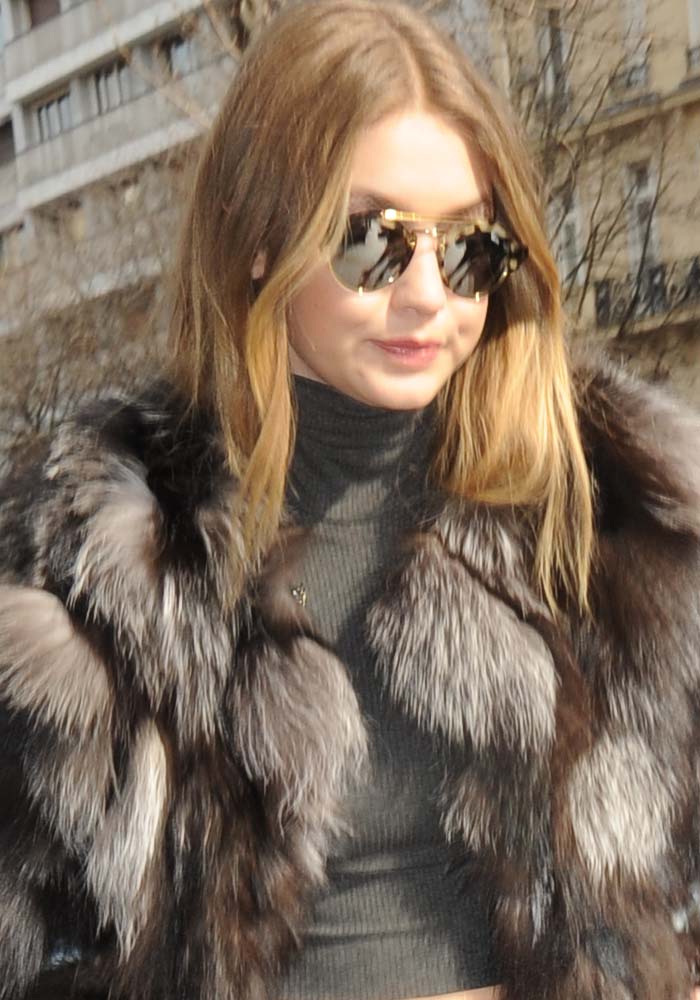 Gigi Hadid wears her hair down as she arrives at the Four Seasons George V Hotel in Paris on March 8, 2016, after walking for Chanel during Paris Fashion Week (Credit: WENN)
Despite their busy Paris Fashion Week schedules, Gigi's latest shoe purchase proves that the two are really joined at the hip — even if they only saw each other once during the entire week.
Gigi was photographed arriving at the Four Seasons George V Hotel after walking for Chanel at the Paris Fashion Week.
Gigi finally purchased her own pair of Sandro Paris "Amele" ankle boots, which BFF Kendall has been wearing consistently during the last several months.
Gigi Hadid wears a gray fur Waldrip coat with black pants as she heads back to her hotel in Paris (Credit: WENN)
Gigi was spotted wearing her own pair between shows during the Paris Fashion Week.
The model wore her boots with a gray crop sweater, black loose trousers, a gray fur coat from Waldrip, and a funky white tortoise pair of Milan sunglasses from Illesteva.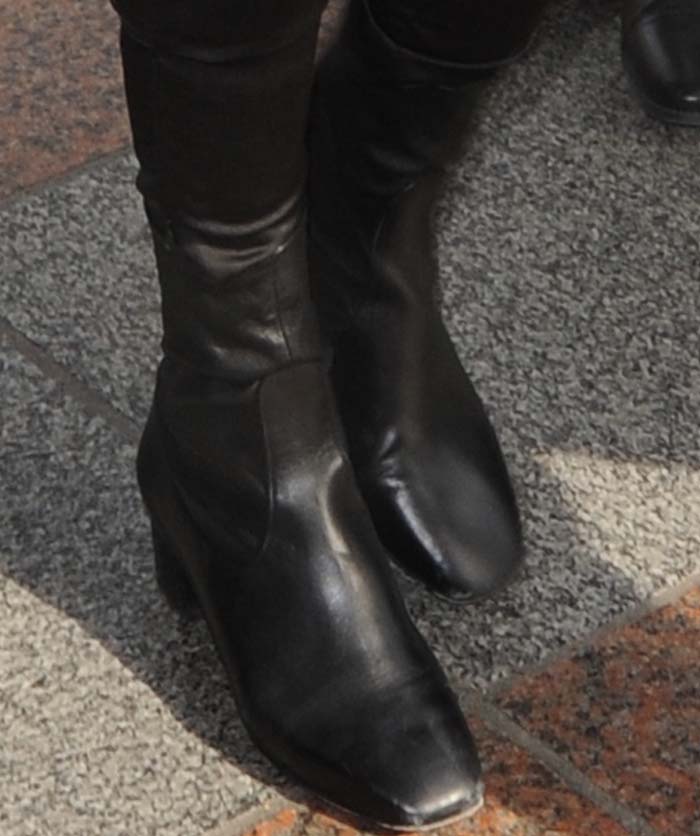 Gigi Hadid wears a pair of Kendall Jenner's favorite Sandro boots (Credit: WENN)
Despite a tiring workday, Gigi did not hesitate to stop and take photos with her fans. Later on, her sister Bella also arrived, giving hugs to the fans who were waiting outside.
You can order the KenGi go-to Parisienne boots at Farfetch.
Ultra-Stylish Sandro Paris 'Amele' Ankle Boots, $700