It's not easy being Gigi Hadid. Being the 'it girl' on the runway means you're always wanted… which sometimes mean you'll spend your Paris Fashion Week hopping from one show to another. It sounds easy enough in theory, but wardrobe changes take plenty of time.
Gigi was first spotted emerging from her hotel in Paris to head straight for the Balmain show. The model was in town for the Spring/Summer 2018 Women's Fashion Week.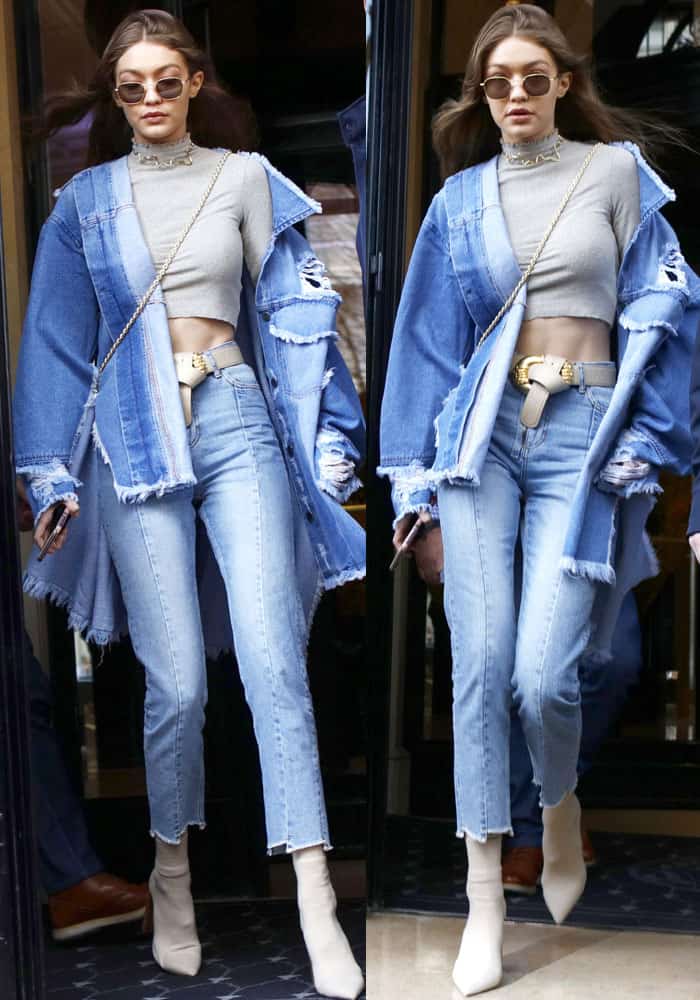 Gigi Hadid spotted leaving her hotel in Paris on March 2, 2017.
Gigi displayed her abs in a long-sleeved crop top from Topshop, which featured a frilled turtleneck and was worn underneath an oversized denim jacket. The model matched both with a pair of Sandro Paris "Miren" straight cut jeans.
The 21-year-old finished her denim-on-denim look with the "Ward" sunglasses from Krewe and a pair of Tony Bianco's "Diddy" boots in sand onyx.
Gigi steps out in sleek Tony Bianco "Diddy" boots.
Gigi had to make a quick transformation from her Balmain look. For her first show of the day, the model's tresses were tightly woven into heavily-hairsprayed braids. Gigi also rocked some dark heavy makeup to complement Balmain's iconic edgy looks.
After her Balmain appearance, Gigi had to rush to the Isabel Marant show. During prep, the stylists undid her tightly-wound hair and turned it into a soft blow-out. It looks like the model was considerate enough to remove her heavy makeup before arriving at Isabel Marant, where she was then done up with barely-there feminine makeup.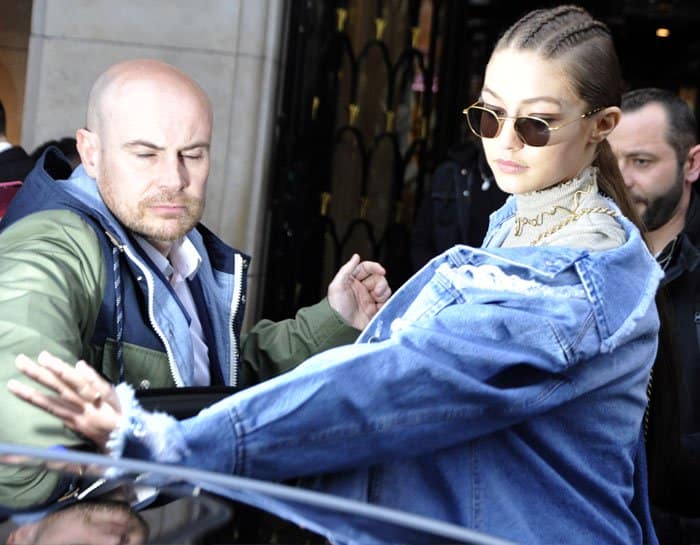 Gigi emerges from the Balmain show before rushing off to the Isabel Marant one.
Shop Gigi's Tony Bianco "Diddy" boots at Revolve and Nordstrom.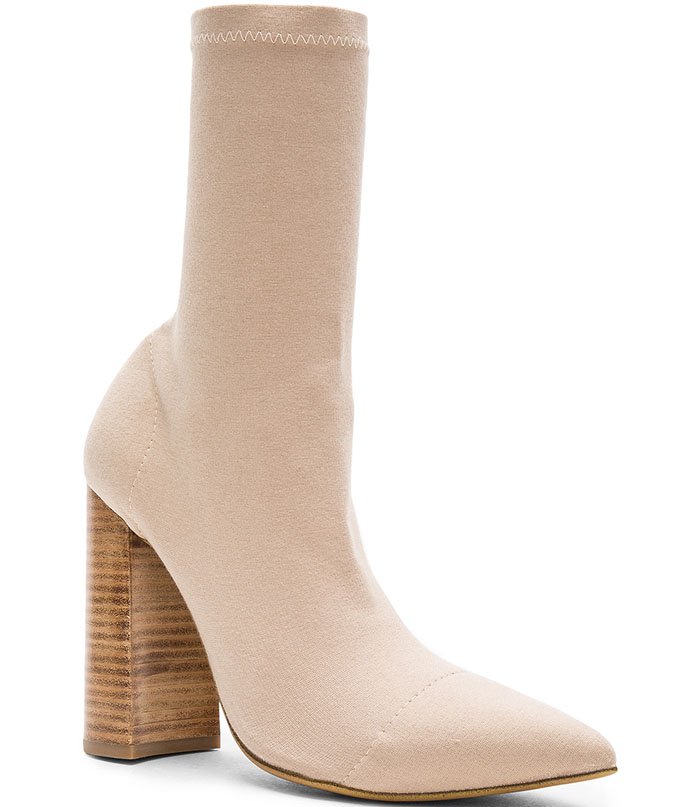 Tony Bianco "Diddy" Boots, $120 – $160.95 at Revolve and Nordstrom
Credit: WENN