Gwen Stefani seems to be managing her off duty days quite well, while still looking chic in her edgy outfits. Even though Gwen is divorced from Gavin Rossdale, she's still been spending a lot of quality time with her kids. The singer was spotted making a church visit with her son Apollo. The fashionable duo dressed in quirky chic pieces, which they rocked with effortless coolness.
Gwen chose to pair a Christian Louboutin 'Panettone' bag with her black-and-plaid outfit. The gorgeous purse features multi-colored spike embellishments done in a mixed pattern all over the leather. This bag choice is the perfect arm candy for Gwen. It displays the perfect union of luxury fashion and street edginess that Gwen wears so well.
Gwen Stefani spotted enjoying family time with her son Apollo Rosdale in Los Angeles on January 15, 2017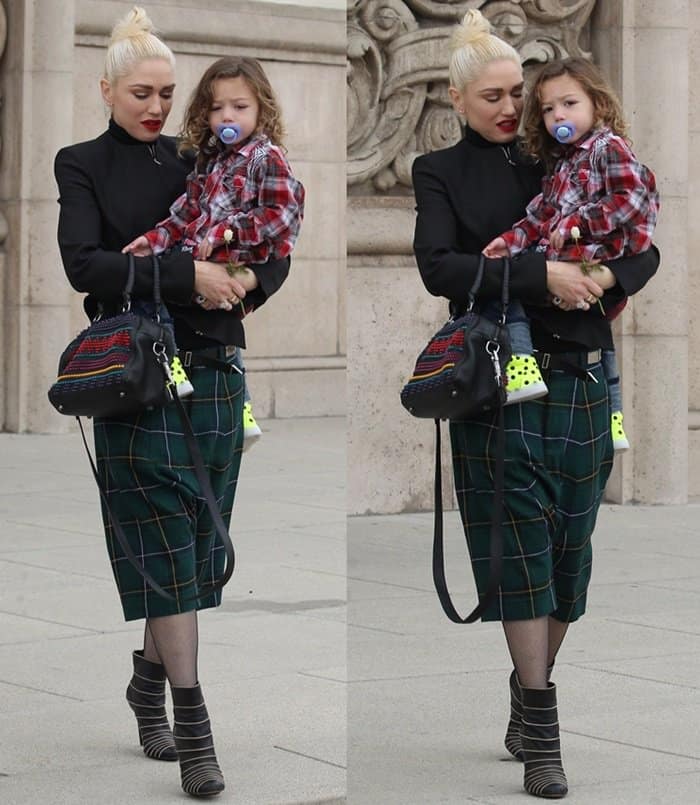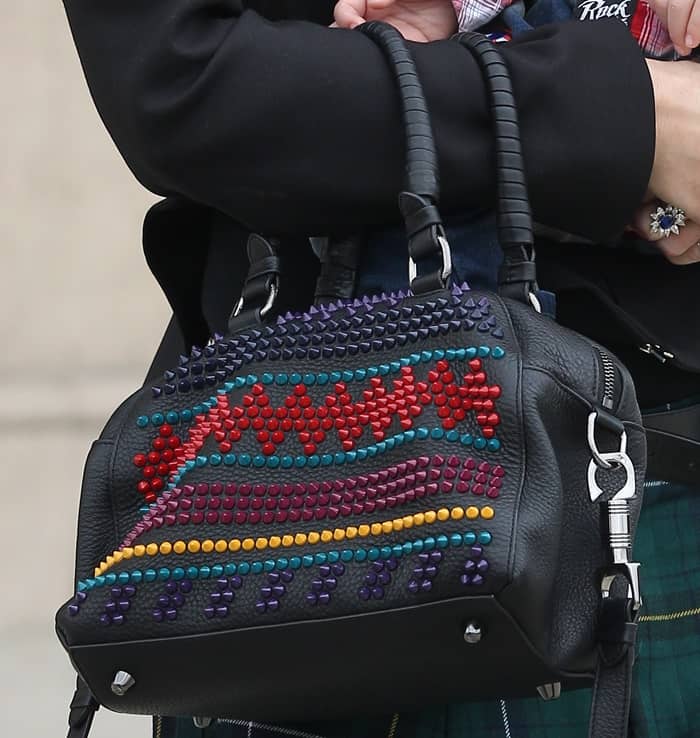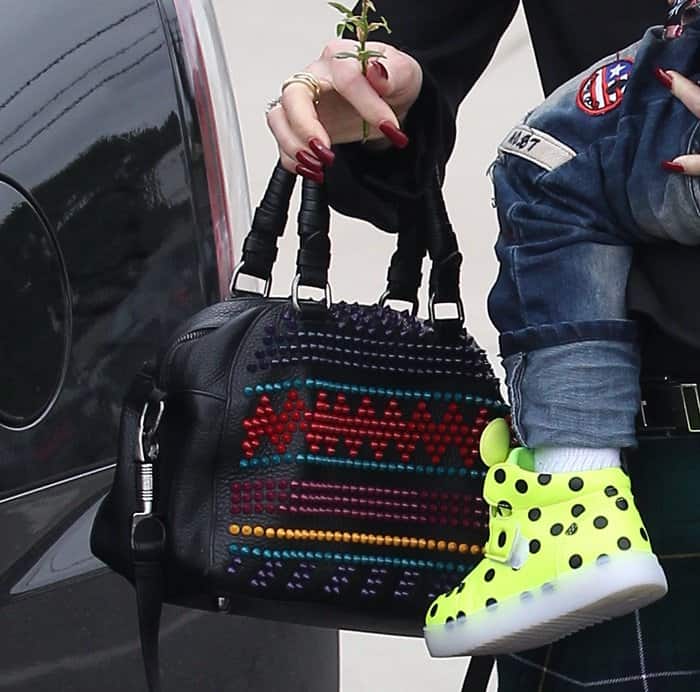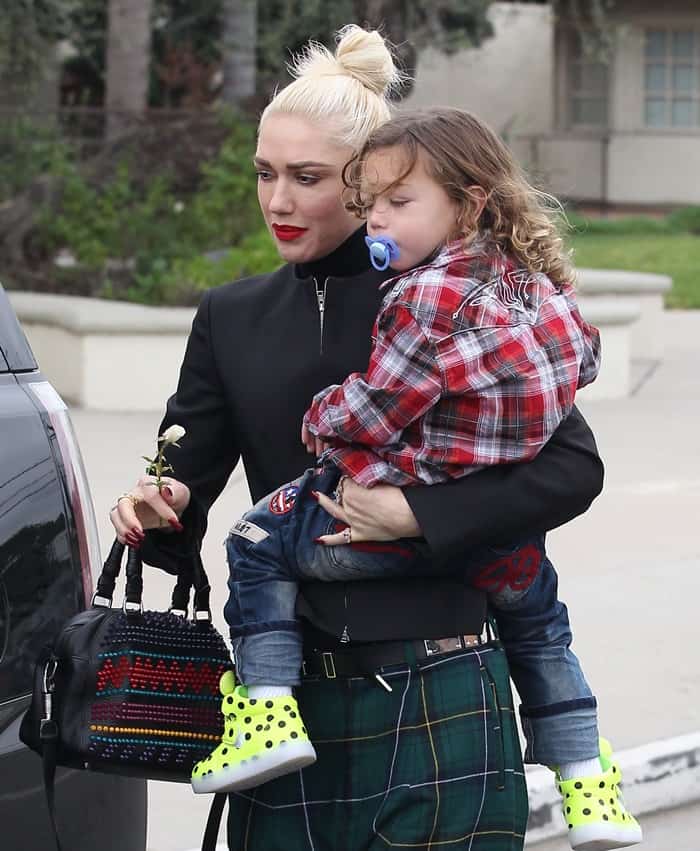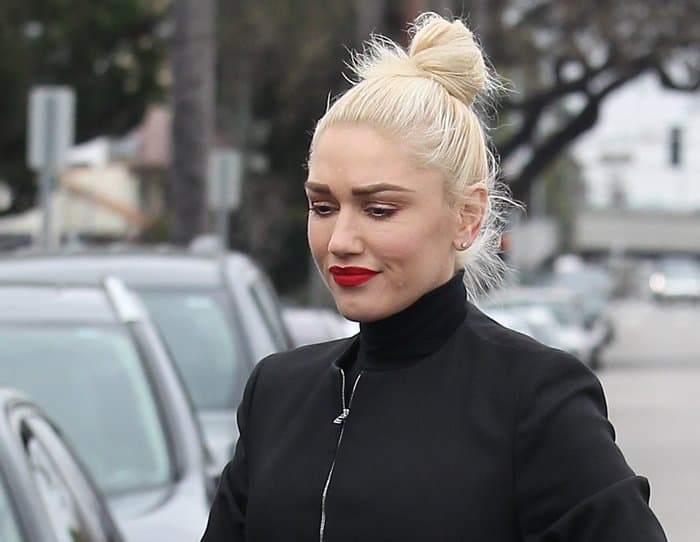 Gwen's 'Panettone' small spiked textured-leather tote has unfortunately sold out at Neiman Marcus.
Christian Louboutin 'Panettone' Small Spiked Chevron Satchel Bag
Credit: WENN